Hello Breakfast Lovers! I've got a new, scrumptious pancake recipe for you! I got this recipe from my aunt years ago, and it's been a family favorite ever since. Swedish pancakes are similar to crepes, but they are thicker and in my opinion, even yummier. This recipe has only 5 ingredients and it's so easy to whip up!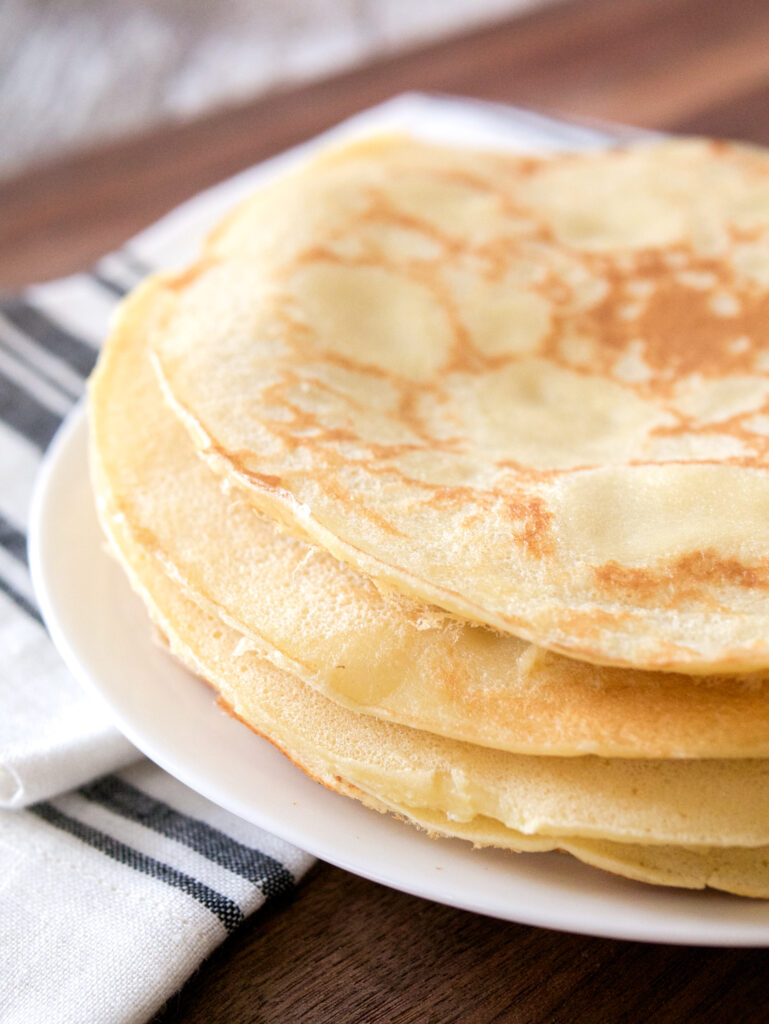 There are so many yummy toppings you can put on these pancakes, like syrup, whipped cream, berries, etc. My favorite way to eat them is spreading them with butter while they are warm so it melts, and then sprinkling them with powdered sugar. It's simple but so delicious!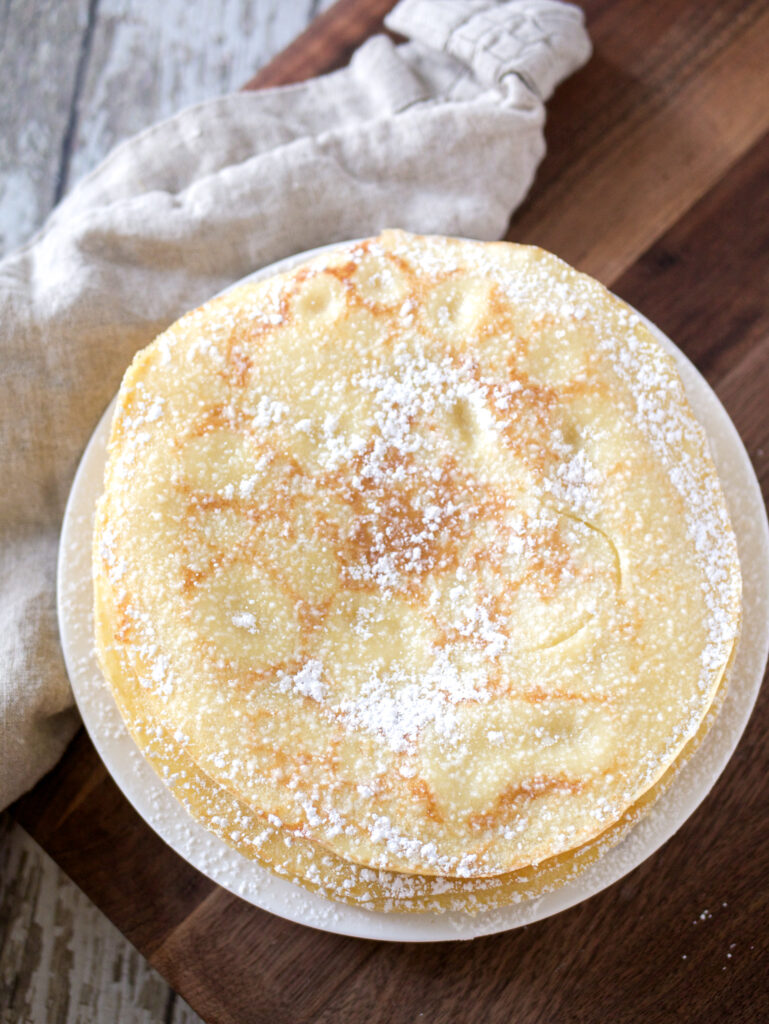 Ingredients
4 eggs

2 cups milk

1 cup flour

1/4 cup + 1 Tablespoon sugar

1 teaspoon vanilla
Instructions
1
1. Blend eggs and milk in a blender.
2
2. Add flour, sugar, and vanilla. Blend well.
3
3. Heat an 8 inch frying pan over medium-low heat. Spray with non-stick cooking spray.
4
4. Add 3/4 cup of the batter. Cook over medium-low (closer to low), until the edges are cooked and you can slide a spatula underneath the pancake. Flip over and continue cooking on the other side until cooked through. (The middle of the pancake might still be a little runny, so flip carefully). Pancakes should be mostly white with a few lightly golden spots. If your pancakes are browning, turn your heat down and cook longer.
5
5. Repeat with remaining batter.
6
6. Serve warm with favorite toppings. We like butter and powdered sugar.