Alright all of you nut lovers, this pie recipe is for you! There's nothing like a freshly made, homemade classic pecan pie. This recipe is so easy and quick, it's the perfect addition to your Thanksgiving pie lineup!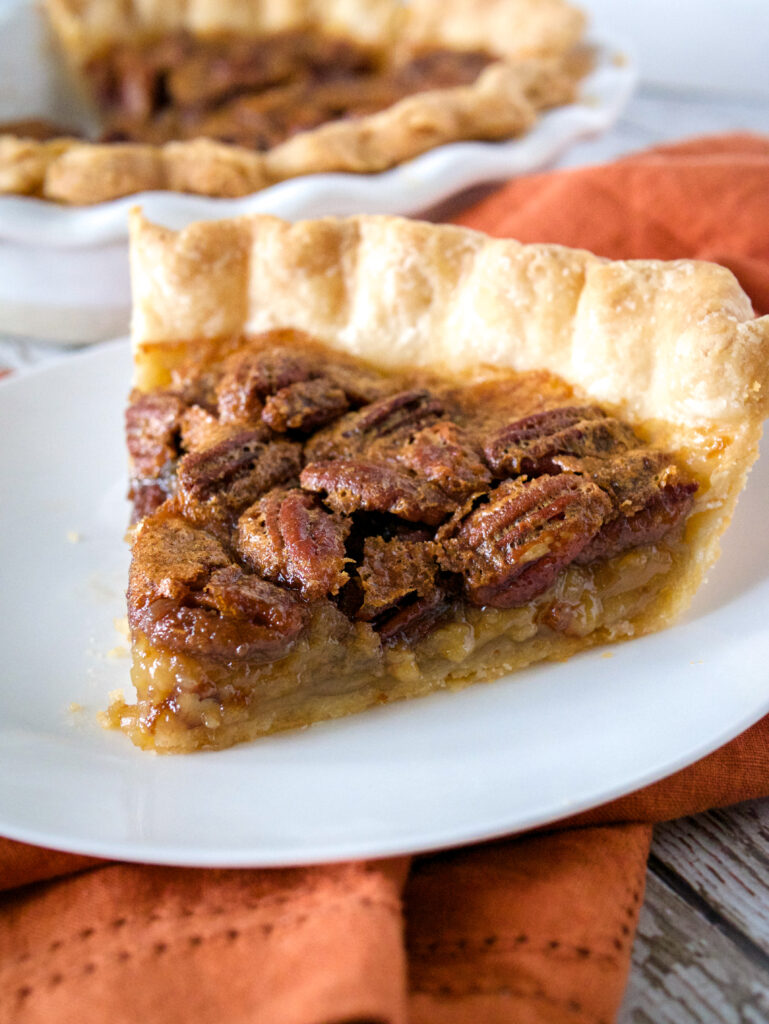 Ingredients
1 unbaked pie crust

1 1/2 cup pecan halves

1/3 cup butter, softened

1/2 cup brown sugar

1 cup light corn syrup

3 eggs, beaten

1 teaspoon vanilla

dash of salt
Instructions
1
1. Preheat oven to 350 degrees.
2
2. Place or pour pecans in the bottom of the pie crust.
3
3. In a medium bowl, cream butter and sugar together until light and fluffy.
4
4. Add corn syrup, eggs, vanilla, and salt. Mix until completely combined.
6
6. Bake on the bottom oven rack for 1 hour or until the filling is set.
7
7. Let cool before serving.