Here is another one of my family's favorite dinner recipes! I love it because it's really simple and easy to make and it's delicious. I got this recipe from my friend Brittany a few years ago and it's been part of our dinner menu rotation ever since. It's filled with chicken, pasta, veggies, and has a little crunch from cashews and sesame seeds, all in a flavorful homemade sauce.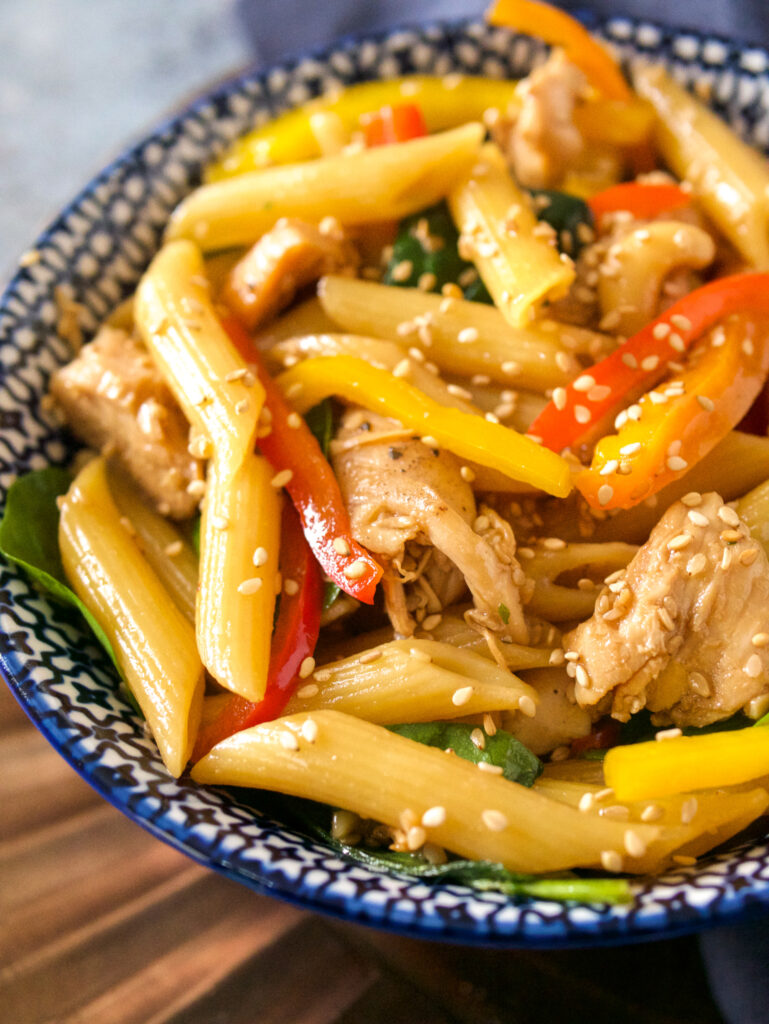 One thing I love about this recipe, is that you can eat it warm or cold. It's super nice on nights when I need to get my kids fed earlier before Tyler gets home from work. This also makes a great dish to serve at a bridal or baby shower!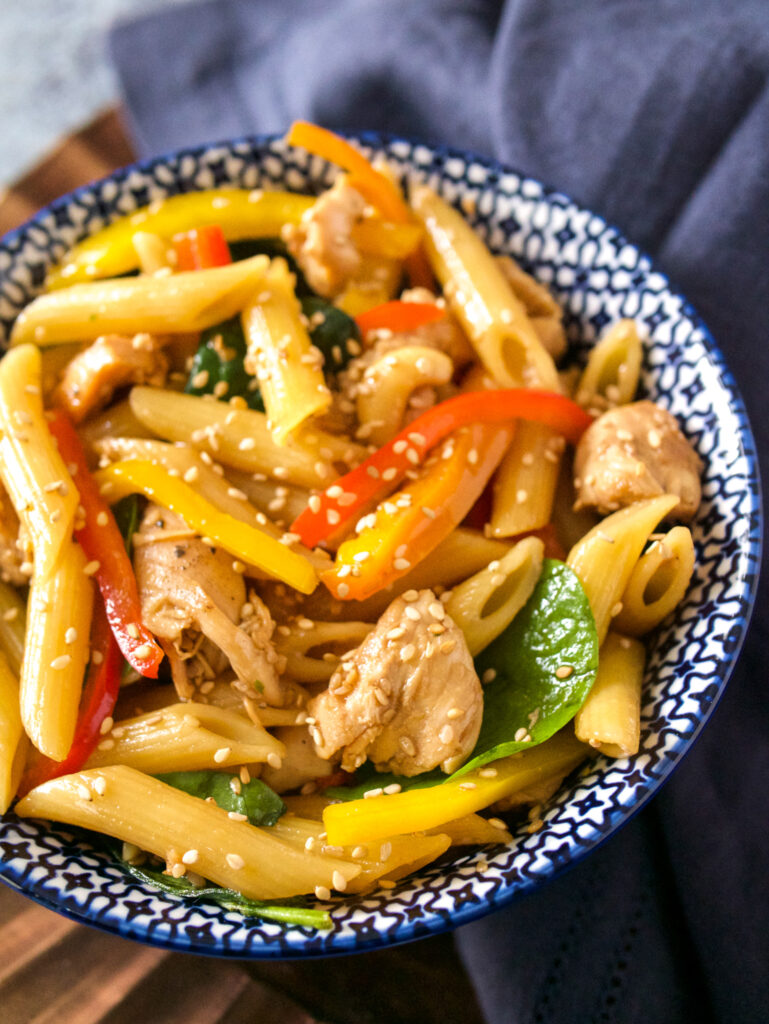 Asian Chicken Pasta Salad
Ingredients
1-1.5 pounds chicken, cooked and diced or shredded (you can use a rotisserie chicken for faster prep)

1 lb penne pasta, cooked according to package directions

1 red pepper

1 orange pepper

1 yellow pepper

1/3 cup canola oil

1/4 cup soy sauce

1/4 cup sesame oil

1/4 cup rice vinegar

1/4 cup honey

2 Tablespoons brown sugar

1 Tablespoon sugar

3 Tablespoons toasted sesame seeds

1 cup lightly salted cashew halves

2-3 handfuls baby spinach
Instructions
1
1. Thinly slice (julienne) the red, orange, and yellow peppers.
2
2. Combine sliced peppers, cooked diced chicken, and cooked pasta in a large bowl.
3
3. Combine canola oil, soy sauce, sesame oil, rice vinegar, honey, brown sugar, and sugar in a medium pot.
4
4. Heat and stir over medium heat until sugars are dissolved. Do not boil.
5
5. Pour sauce over pasta mixture.
6
6. Add sesame seeds and stir well.
7
7. Add cashews and baby spinach right before serving.
8
8. Serve immediately warm, or refrigerate and serve cold.