This recipe is part of 'BAKING WITH KID CHEF THEO.' Click on the YouTube video below to watch.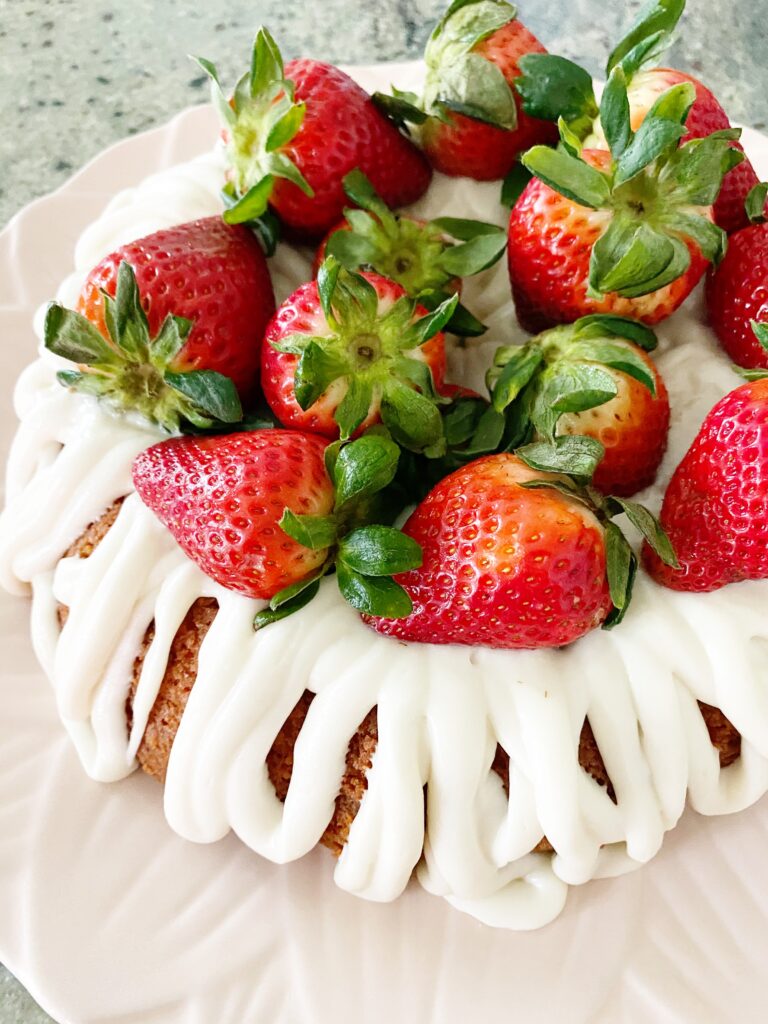 Ingredients
1 strawberry cake mix

3 (3.4oz) vanilla jello pudding mixes

1 (3oz) strawberry jello mix

4 eggs

1 cup water

1 cup vegetable oil

CREAM CHEESE FROSTING

8oz cream cheese, at room temp

3 cups powdered sugar

2 TBSP milk

1 tsp vanilla
Instructions
1
1. Preheat oven to 350 degrees.
2
3. Combine cake mix, pudding mixes, jello mix, eggs, water, and oil, and beat until combined and smooth.
3
4. Pour into a greased bundt pan.
4
5. Bake about 45 minutes or until toothpick comes out clean.
5
6. Cool completely. Turn cake out onto a plate.
6
7. Meanwhile, make frosting by beating all frosting ingredients together until smooth. If frosting is too soft, add more powdered sugar. If frosting is too stiff, add more milk. Just add what's needed until you get the right consistency.
7
8. Drizzle frosting over cooled cake.
Notes
You can pipe the frosting onto the cake using a piping tip. You can also put the frosting in a large ziplock bag and cut a little hole in the corner to pipe the frosting out.