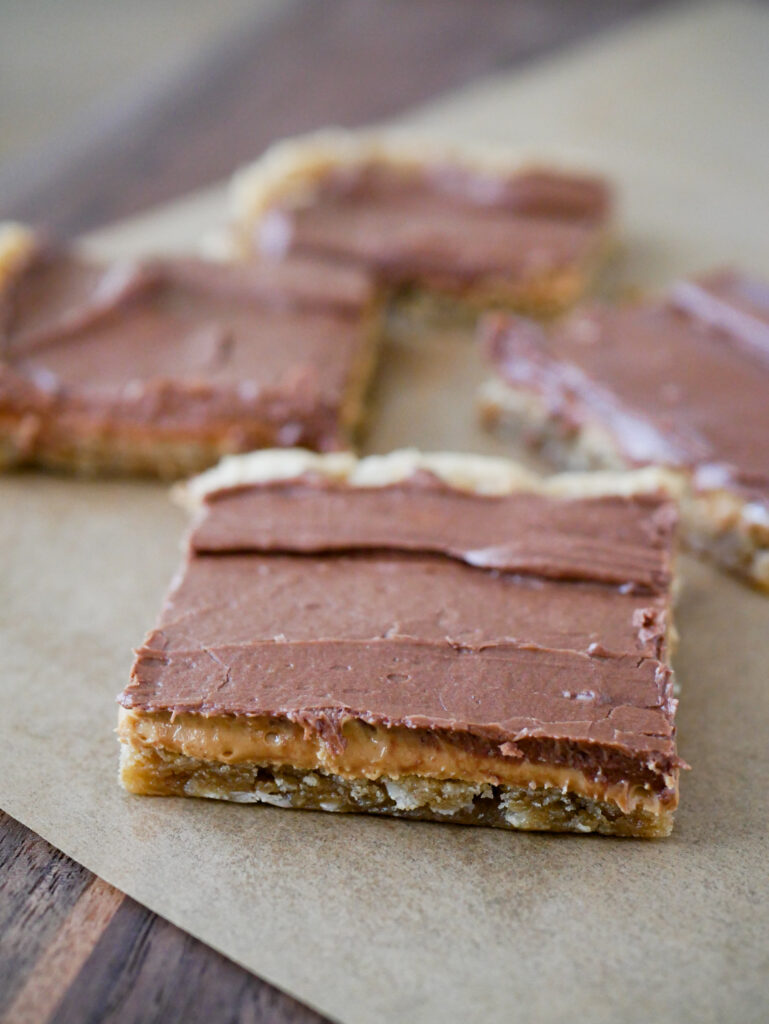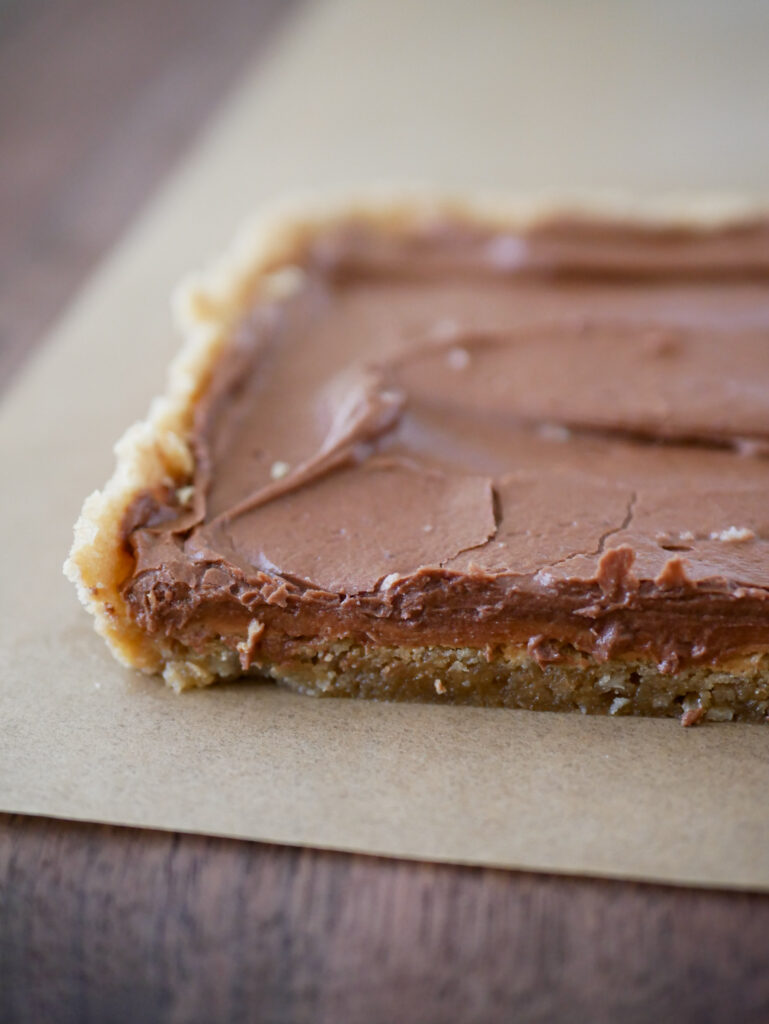 Chocolate Peanut Butter Oatmeal Bars
Ingredients
3/4 cup butter

3/4 cup sugar

3/4 cup brown sugar

3/4 cup creamy peanut butter

2 eggs

1 teaspoon vanilla

1 teaspoon baking soda

1/2 teaspoon salt

1 1/2 cups flour

1 1/2 cups old fashioned oats

1 1/2 cups creamy peanut butter

CHOCOLATE FROSTING

1/2 cup butter, at room temp

3 cups powdered sugar

1/4 cup cocoa powder

1 teaspoon vanilla

1-2 Tablespoons milk
Instructions
1
1. Preheat oven to 350 degrees.
2
2. Cream butter and sugars together.
3
3. Add 3/4 cup peanut butter, eggs, and vanilla. Mix until combined.
4
4. Add baking soda, salt, flour, and oats. Mix until combined.
5
5. Spread into an ungreased jellyroll pan. Bake about 12 minutes. Bars should be soft to the touch.
6
6. Let cool 10 minutes. Meanwhile, whip 1 1/2 cups peanut butter for 1 minute with a mixer. Spread onto bars once bars have cooled for 10 minutes.
7
7. Let bars cool completely.
8
8. Make frosting by combining all frosting ingredients. Beat together until smooth. If frosting is too dry, add a little more milk. If frosting is too soft, add a little powdered sugar. Add until you get the right consistency.
9
9. Spread over cooled bars.
Notes
If you want the frosting to be even more chocolatey and rich, add an extra Tablespoon or two of cocoa powder.