It's sweater weather so give me all the soups! This soup is another family fav. It's hearty and filling, but light at the same time. There's something for everyone in this meal. Lots of Italian sausage for Tyler who is all about the meat, cheese filled tortellini for my picky eaters who like pasta, and some baby spinach so I feel good about getting my family some greens in their meal.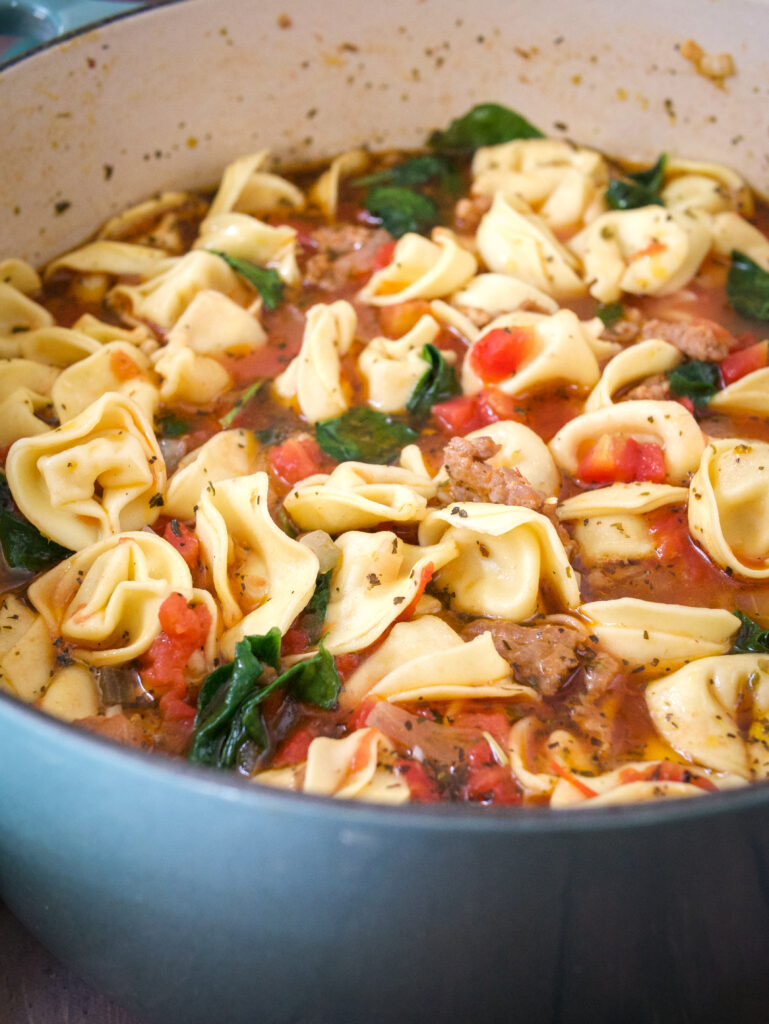 Like all of my dinner recipes, this is super easy and quick to throw together. It's one of those meals that tastes and looks like you spent all day making it, but in reality takes 30 min or less!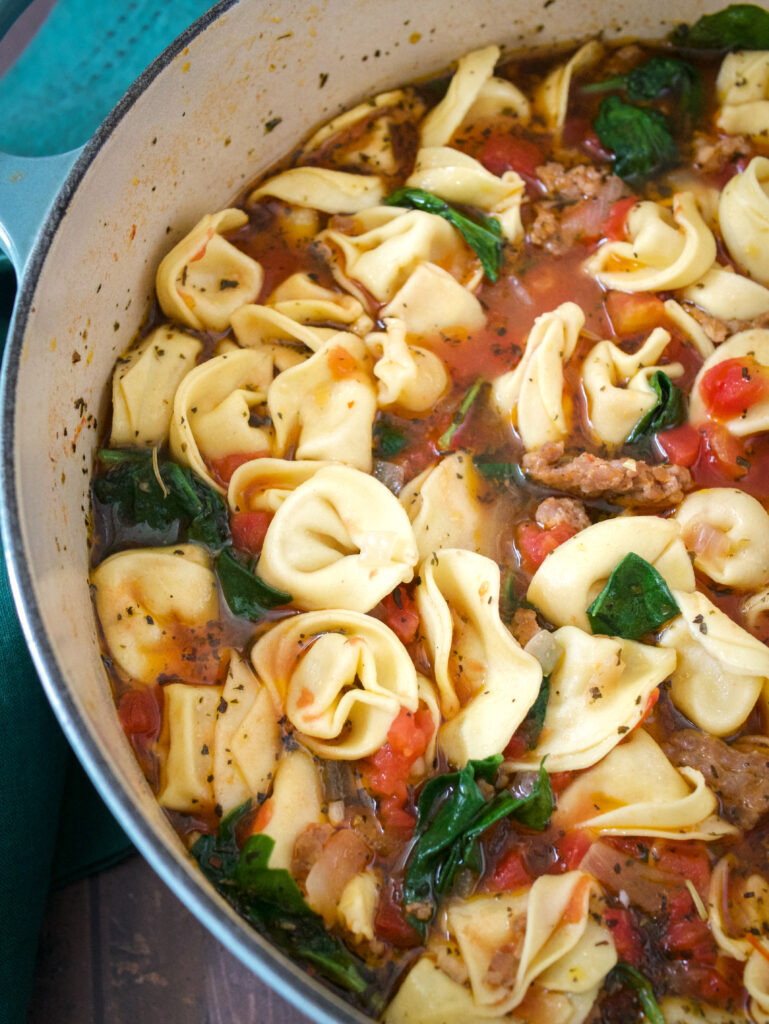 Sausage and Tortellini Spinach Soup
Ingredients
1 lb mild Italian sausage

1/2 onion, diced

2-4 garlic cloves, minced

2 cans petite diced tomatoes, undrained

2 cans chicken broth

1 cup water

1 teaspoon sugar

1 teaspoon dried basil

1 teaspoon Italian seasoning

1/2 teaspoon salt

1/4 teaspoon pepper

20 oz cheese tortellini (I like the Buitoni brand in the refrigerated section)

5-6 handfuls baby spinach
Instructions
2
Brown sausage over medium to medium-high heat.
3
When sausage is about halfway browned, add onion and stir.
4
While sausage and onion are cooking, mince garlic.
5
When sausage is browned and onions are cooked, add garlic and cook 1 minute.
6
Add tomatoes, chicken broth, water, and all seasonings.
7
Stir and bring to a boil.
8
Add tortellini. Immediately set timer and boil for 6 minutes.
9
Add spinach and stir. Lightly boil for 1-2 minutes.
Notes
Buitoni tortellini is supposed to boil for a total of 7 minutes. This includes the boiling with the spinach in the soup. If you use a different brand, make sure to read the instructions to see how long that tortellini should boil for and adjust accordingly.