Easy Sunday dinners are what I'm all about, and it doesn't get much easier than this! Every Fall I pull out this recipe and my family loves it.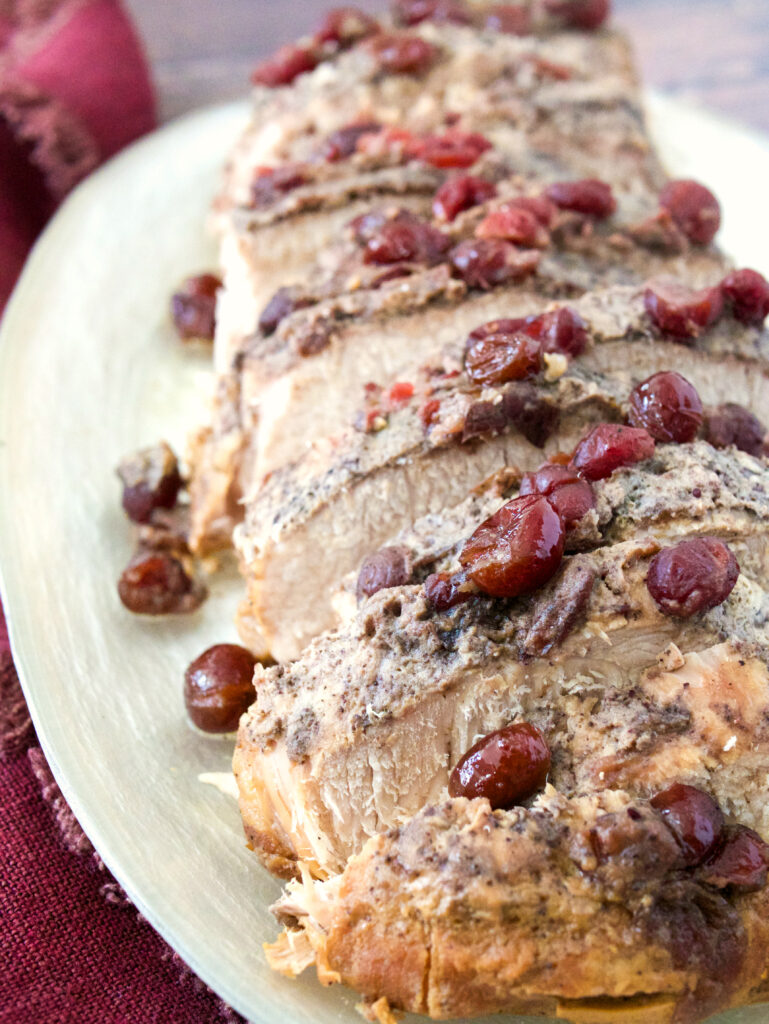 All this recipe takes is mixing a few simple ingredients together, pouring them on top of a pork tenderloin, and then cooking it in the crockpot for a few hours. So easy! To make this meal even more scrumptious, I take the drippings from the meat and make a super quick and easy gravy. I like to serve this with homemade mashed potatoes, it's delish!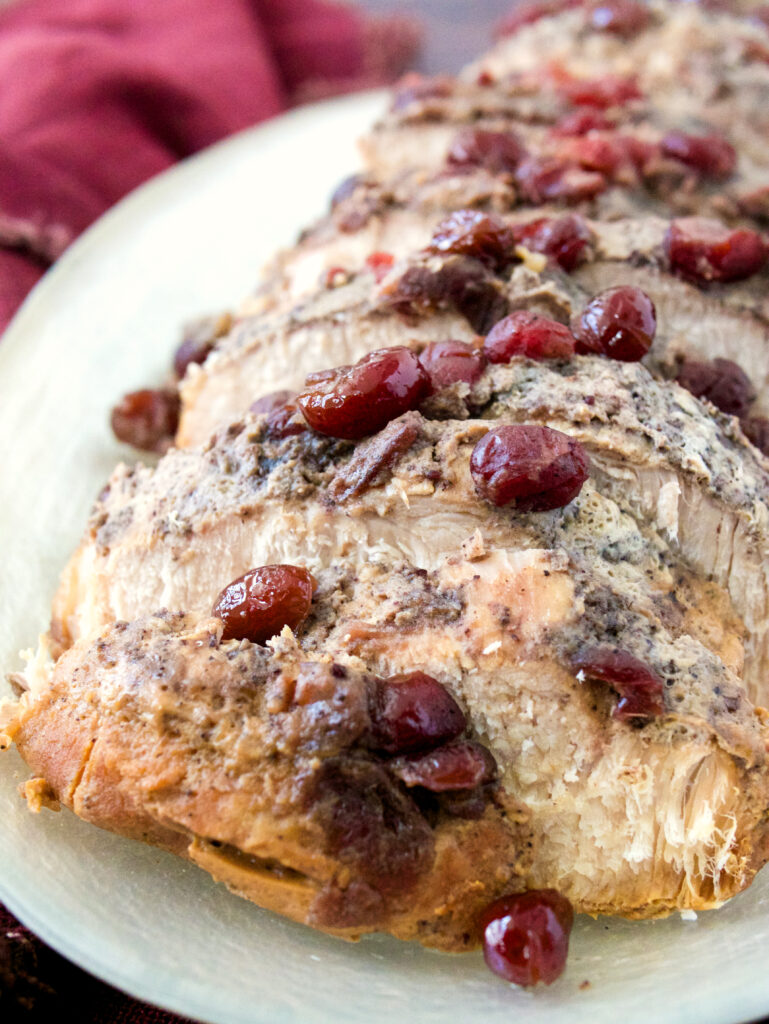 Crockpot Cranberry Pork Tenderloin
Ingredients
2 lb boneless pork loin

14 oz can whole cranberry sauce

1/2 cup brown sugar

1/3 cup dijon mustard

juice of 1 lemon

1 Tablespoon salt

1/2 teaspoon ground cloves
Instructions
1
Place pork loin in crockpot.
2
In a large bowl, combine remaining ingredients and mix together until combined.
3
Pour over pork loin so that pork is completely covered.
5
Turn crockpot down to low and cook for an additional 3-4 hours or until pork is cooked through.
6
Let pork rest for about 5-10 minutes before serving.
7
TO MAKE GRAVY (optional)-
8
Remove pork from crockpot and cover with foil to keep warm.
9
Skim the fat from the juices.
10
Measure out 2 cups of the juices, adding water if necessary.
11
Pour into a saucepan. Bring to a boil over medium heat.
12
Combine 2 Tablespoons cornstarch and 2 Tablespoons water in a small bowl to make a paste. Stir into gravy.
13
Cook and whisk until thickened.
14
Season with salt to taste. I use about 1/2 teaspoon salt.
15
If gravy thickens too quick, add about 1/2 cup water to thin it out. Serve warm.