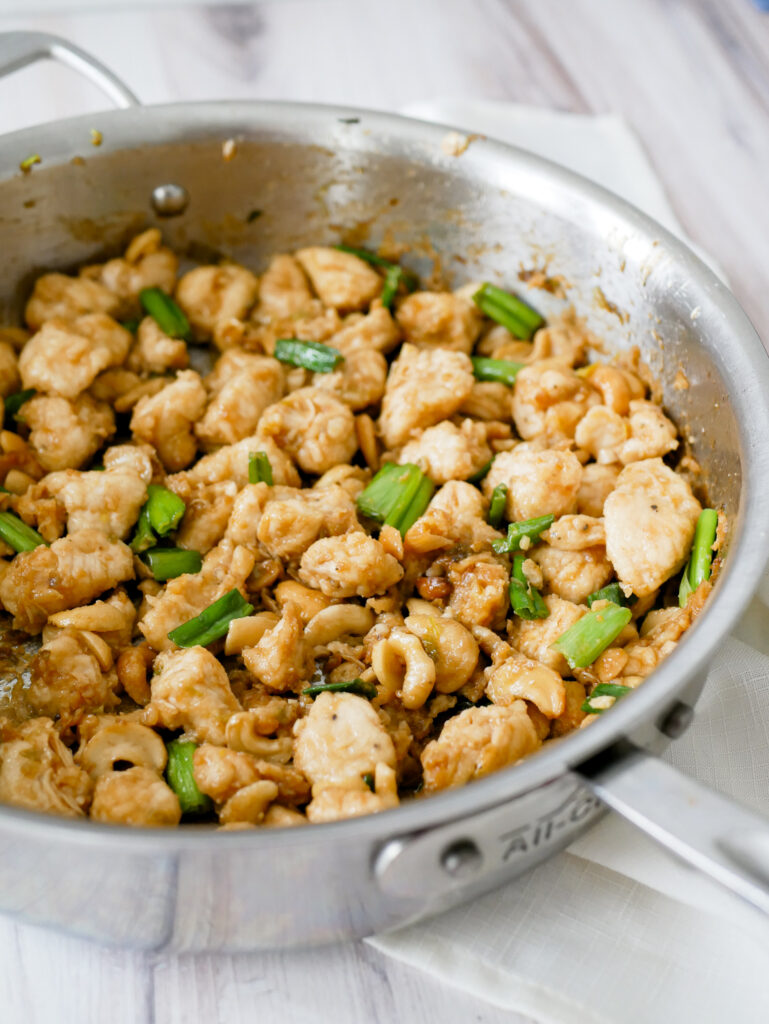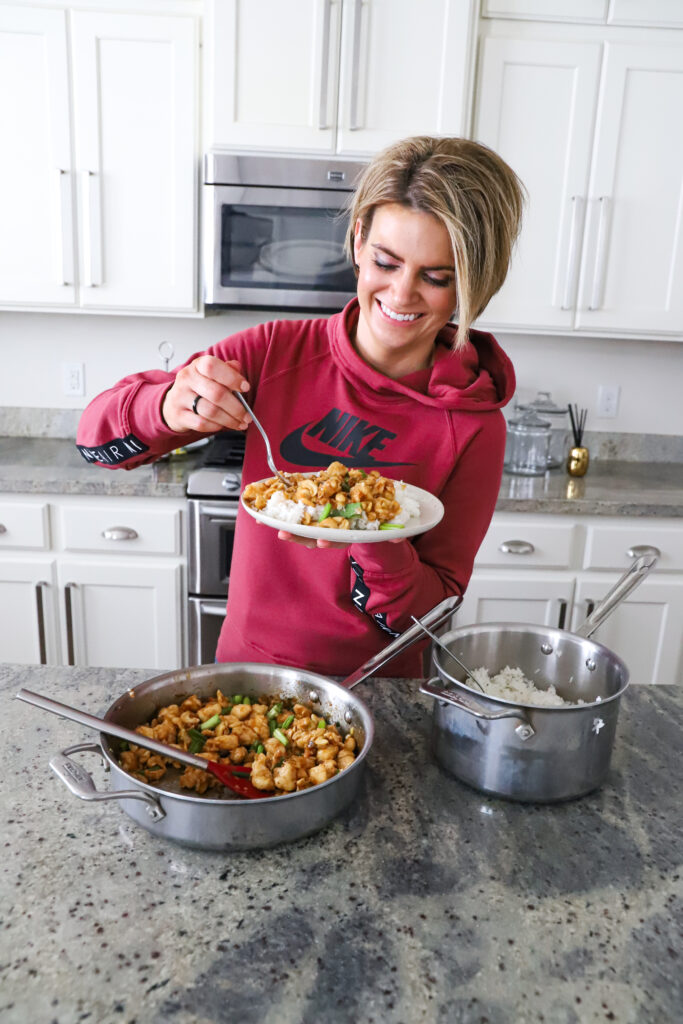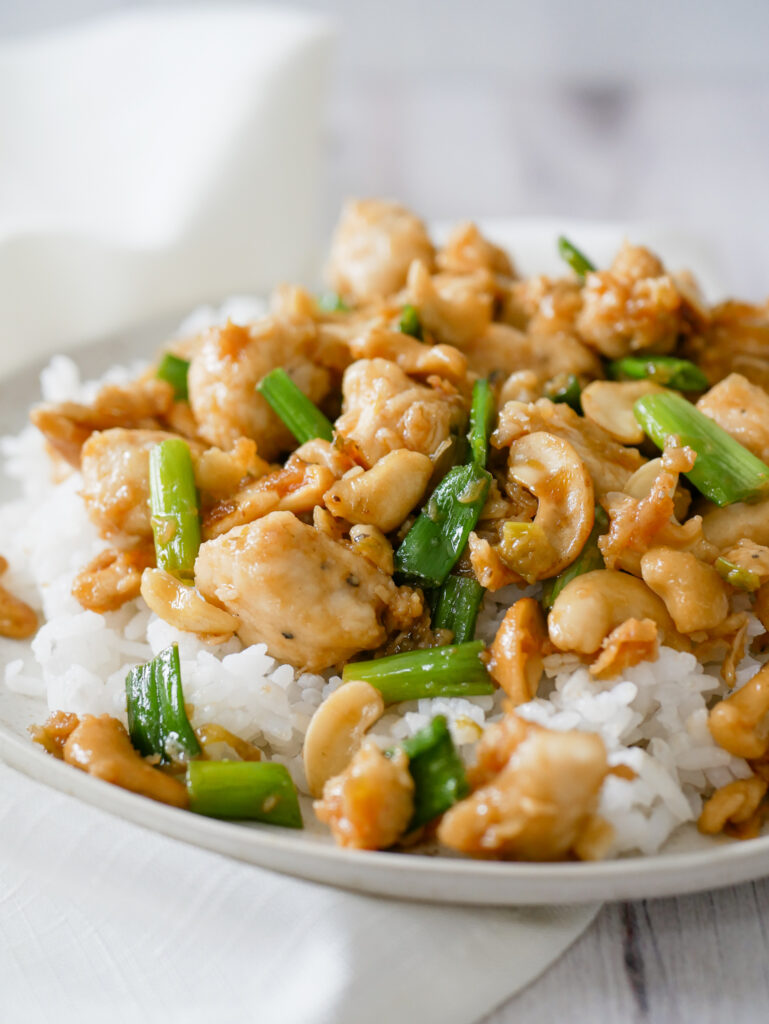 Ingredients
1.5 lb chicken breasts or chicken tenders

2-3 Tablespoons cornstarch

salt and pepper

3-4 cloves garlic, minced

1 bunch green onions

2-3 Tablespoons vegetable oil

2 Tablespoons rice vinegar

3 Tablespoons hoisin sauce

1/4 cup water

1 cup unsalted cashew halves

cooked white or brown rice for serving
Instructions
1
Dice chicken into 1 inch cubes. Salt and pepper diced chicken on all sides.
2
Place chicken in a medium bowl and toss with 2 Tablespoons cornstarch until chicken is completely coated. If coating is really thin, add an extra 1 Tablespoon of cornstarch and toss to coat.
3
Mince garlic. (Use 3 cloves if cloves are larger in size. Use 4 cloves if they are smaller.)
4
Thinly slice the white ends of the green onions. Slice the green ends into 1 inch long pieces and set aside.
5
Heat oil in a large sauté pan over medium heat. Add the chicken, garlic, and sliced white parts of the green onions. Cook until the chicken is mostly cooked through and slightly golden-brown, stirring often so that the garlic doesn't burn.
6
Stir in the rice vinegar and cook for a few minutes until the vinegar evaporates.
7
Stir in the hoisin sauce and water and cook 1-2 minutes more.
8
Remove from heat and stir in the cashews and the sliced green parts of the green onions.
9
Serve over white or brown rice.