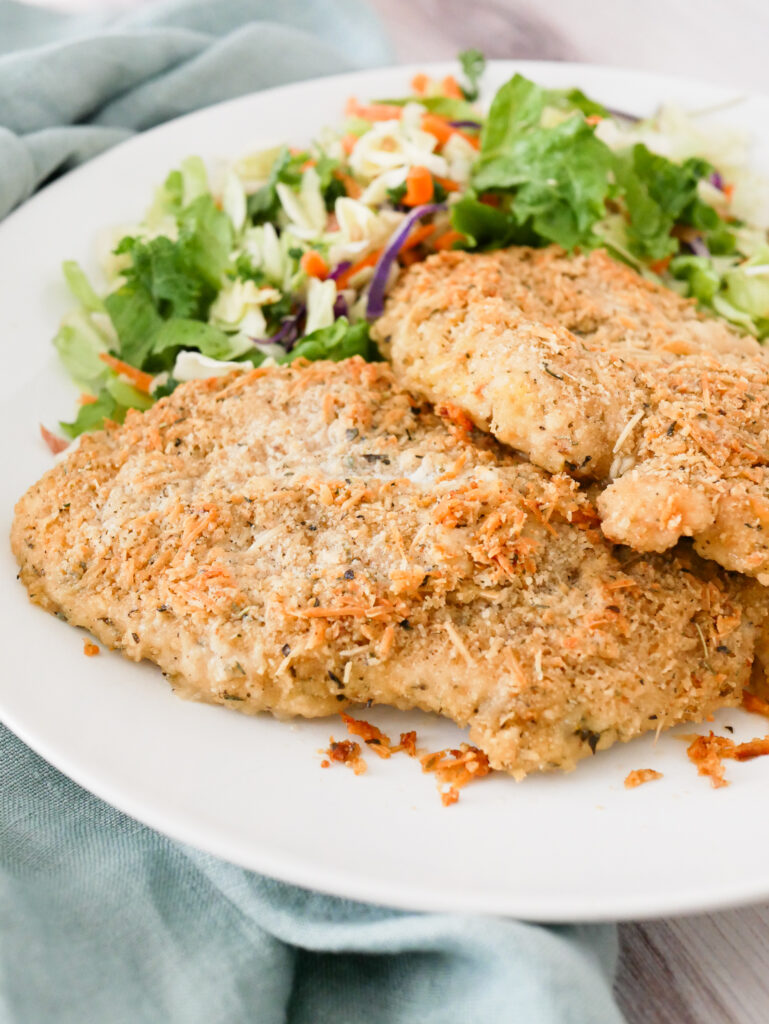 Ingredients
4 chicken breasts (1.25-1.5 lbs)

1 egg

2 Tablespoons milk

1/2 cup bread crumbs

1/2 cup shredded parmesan cheese

2 teaspoons Italian seasoning

1/4 teaspoon salt

1/4 teaspoon pepper

1/4 cup butter, melted
Instructions
1
Preheat oven to 425 degrees. Line a baking sheet with foil for easy cleanup.
2
If chicken breasts are thick, pound them with a meat mallet until they are about 1/2 inch thick. (This will make the chicken super tender.)
3
Whisk the egg and milk together in a shallow dish that you can dip the chicken breasts in.
4
In another shallow dish, combine bread crumbs, cheese, Italian seasoning, salt, and pepper.
5
One at a time, dip chicken breasts in egg mixture until completely coated and then dip in bread crumb mixture until completely coated.
6
Place chicken on prepared baking sheet. Evenly sprinkle any leftover bread crumb mixture over the tops of the chicken.
7
Evenly drizzle the melted butter over the tops of the chicken.
8
Bake 20-25 minutes or until cooked through.