There's nothing like fluffy, homemade pumpkin pancakes on a crisp Fall morning. I start making these pancakes for my family every September and it's one of their favs. Waking up to the smell of nutmeg and cinnamon baking is one of best things in life. Serve these with buttermilk syrup and you have one super scrumptious breakfast!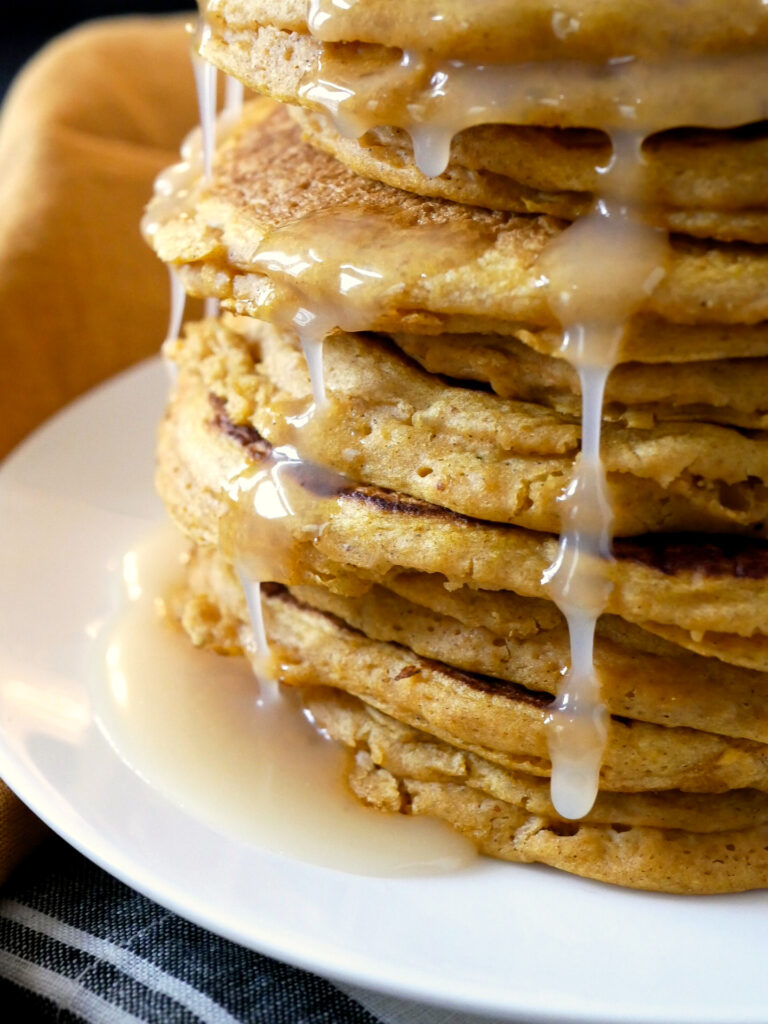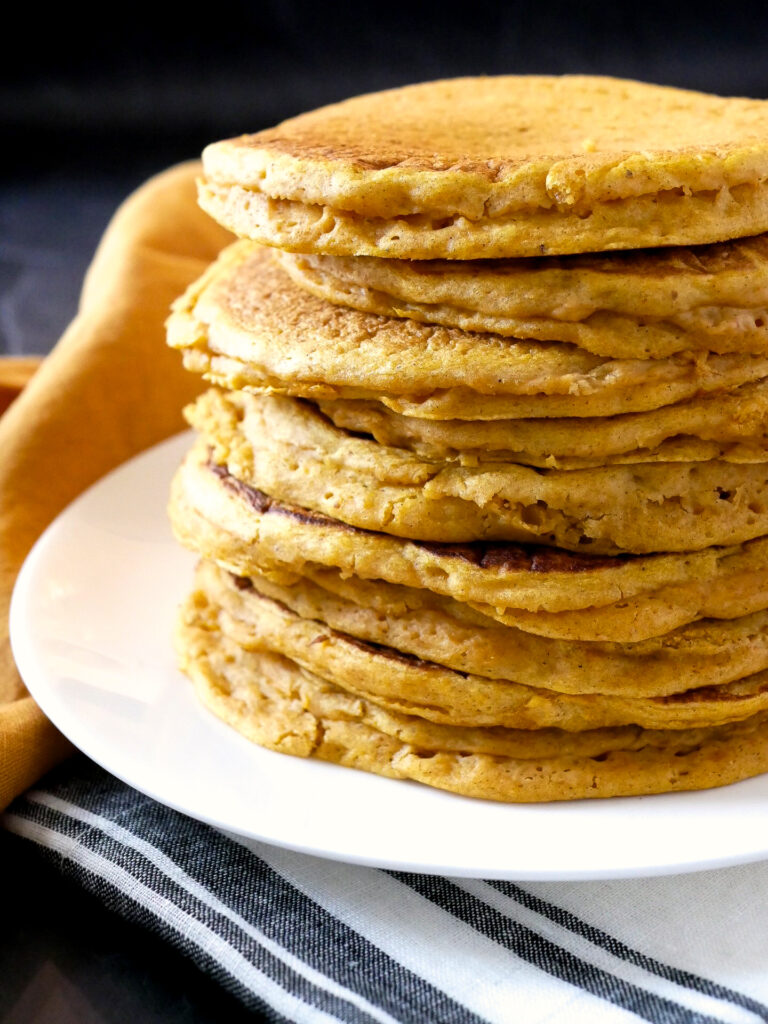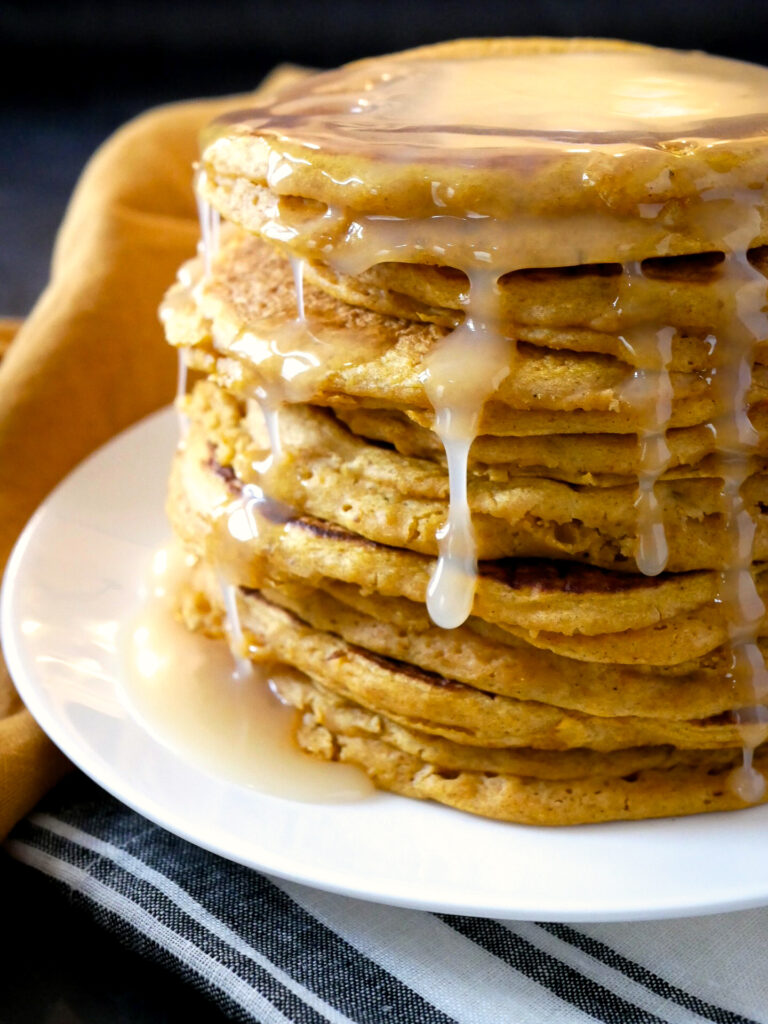 Ingredients
2 cups milk

2 Tablespoons vinegar

1 cup pumpkin puree

1 egg

2 TBSP vegetable oil

1 tsp vanilla

1/4 cup brown sugar

2 cups flour

2 tsp baking powder

1 tsp baking soda

1 tsp cinnamon

1 tsp nutmeg

1/2 tsp salt

1 cup chocolate chips (optional)
Instructions
1
In a glass measuring cup, measure out milk. Add vinegar and stir. Let sit 5 minutes.
2
In the meantime, in a separate mixing bowl, combine pumpkin, egg, oil, vanilla, and brown sugar. Whisk to combine.
3
Once milk has set up for 5 minutes, pour into pumpkin mixture and whisk together.
4
Add remaining ingredients (except for chocolate chips if using), and whisk together until smooth.
5
Stir in chocolate chips if using.
6
Scoop out pancakes and bake over medium-low.
7
If pancake batter is too thick, add milk or water until you get the desired consistency, adding 2 TBSP at a time.