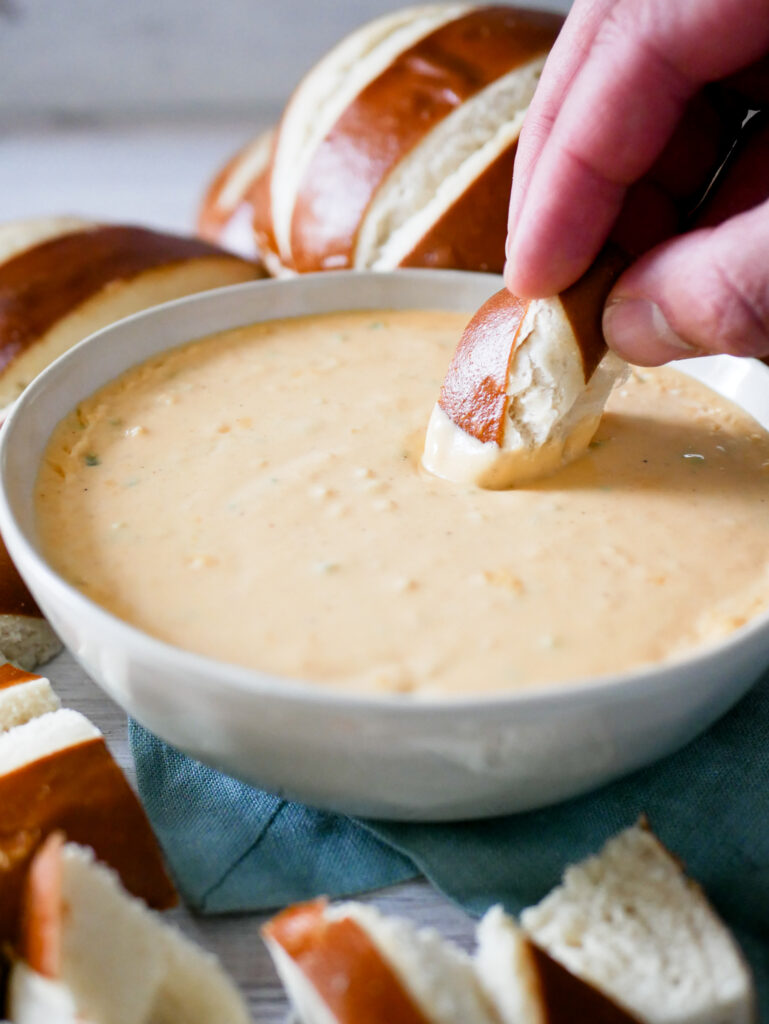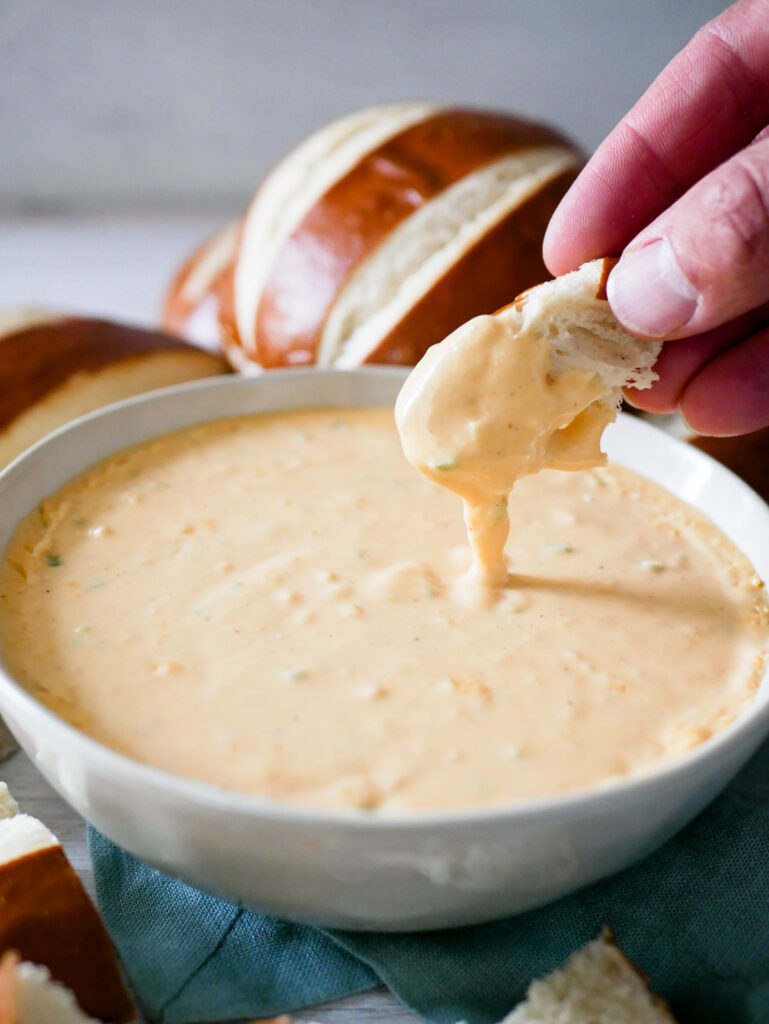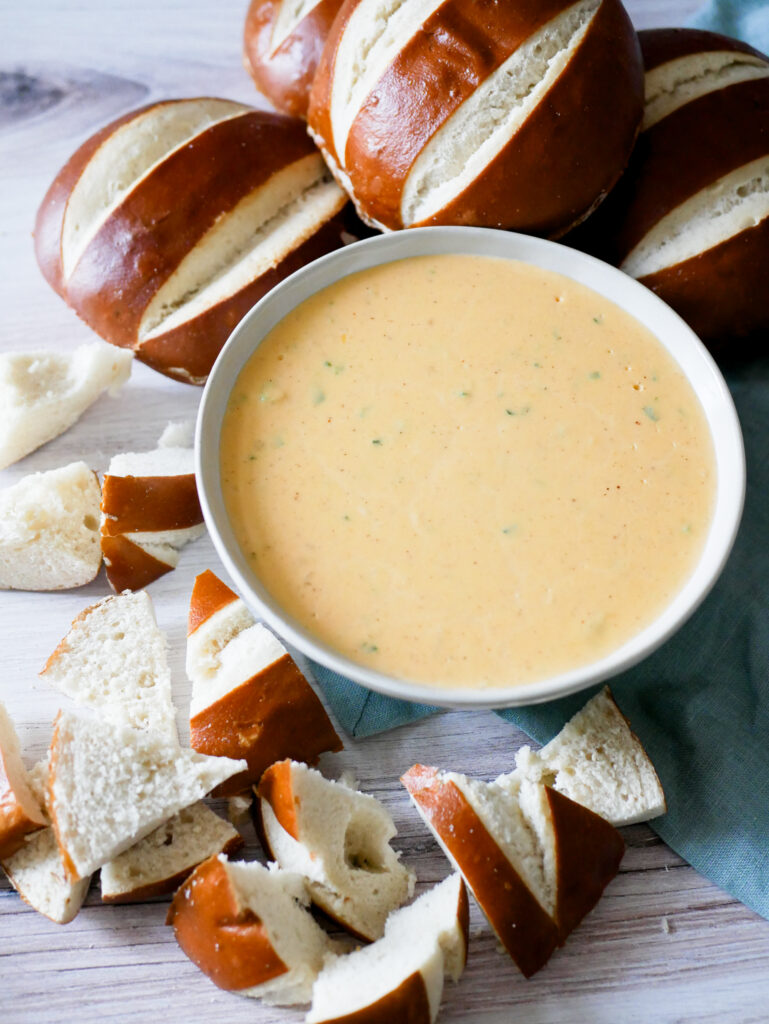 Ingredients
1 Tablespoon butter

1 jalapeño, seeded and finely diced

1/4 cup finely diced onion

2 cloves garlic, finely minced

1 1/2 cups Half & Half

1/4 teaspoon chili powder

1 Tablespoon cornstarch

1 Tablespoon water

1 Tablespoon spicy brown mustard

4oz cream cheese, diced into cubes

8oz colby jack cheese, freshly grated

4oz sharp cheddar cheese, freshly grated
Instructions
1
Prep all of the ingredients and have them ready to go.
2
Melt butter over medium heat in a medium saucepan.
3
Add jalapeño, onion, and garlic. Sauté for a few minutes, stirring frequently, until soft.
4
Whisk in Half & Half and chili powder. Bring to a simmer.
5
Meanwhile, combine cornstarch and water and mix together until smooth. Pour into simmering mixture and whisk together.
6
Add mustard and cream cheese. Whisk together.
7
Turn heat down to medium low and slowly whisk in the colby jack and sharp cheddar cheeses until smooth.
8
Serve warm immediately or keep warm in a small slow cooker.
Notes
This recipe can be easily customized. Some recommended additions are- diced tomatoes, diced green chilies, cayenne pepper, and chopped cilantro. You can also use different kinds of cheeses like smoked cheddar or American. If you like a thinner sauce, you can add in a few extra tablespoons of Half and Half to get the consistency that you want.