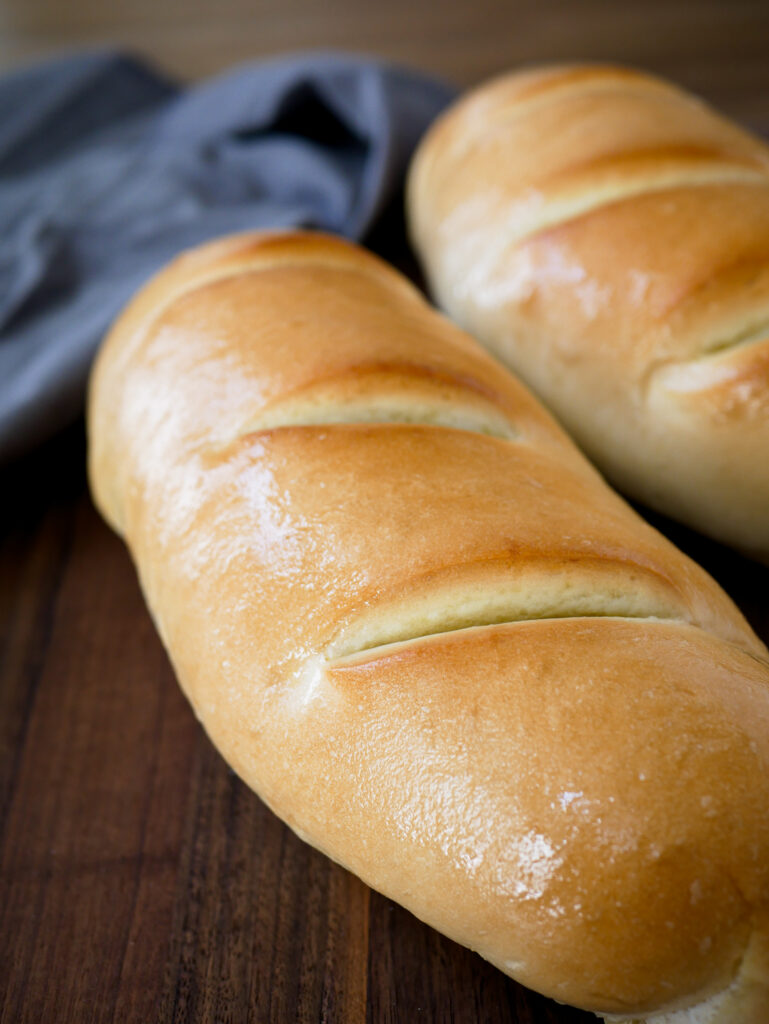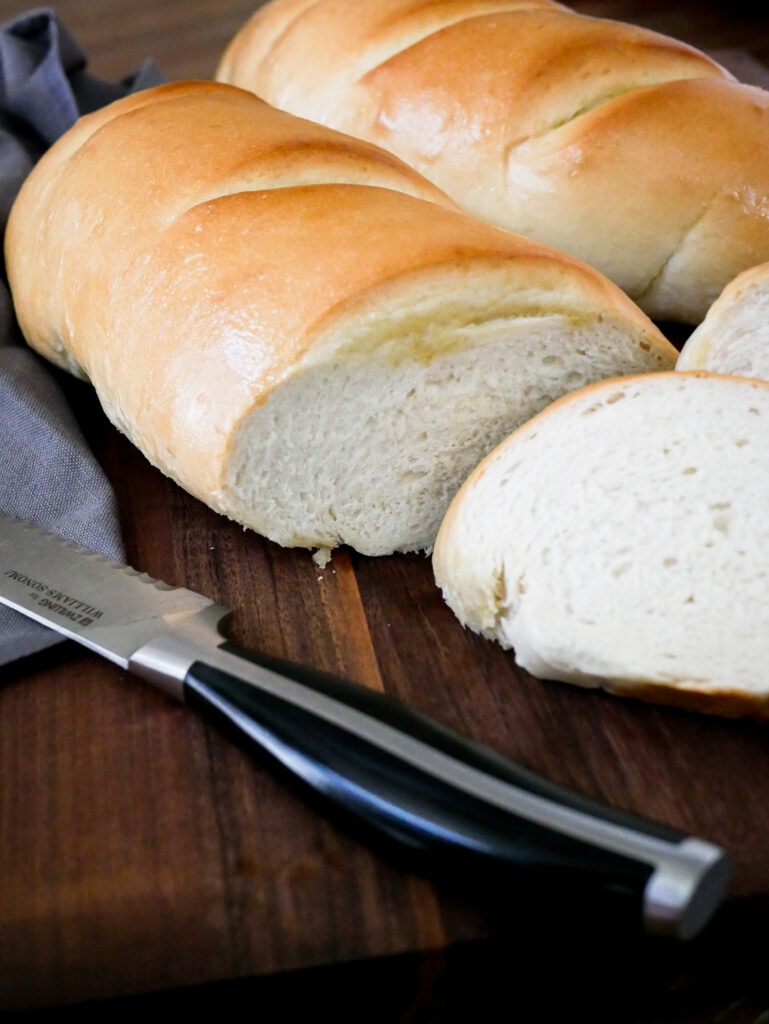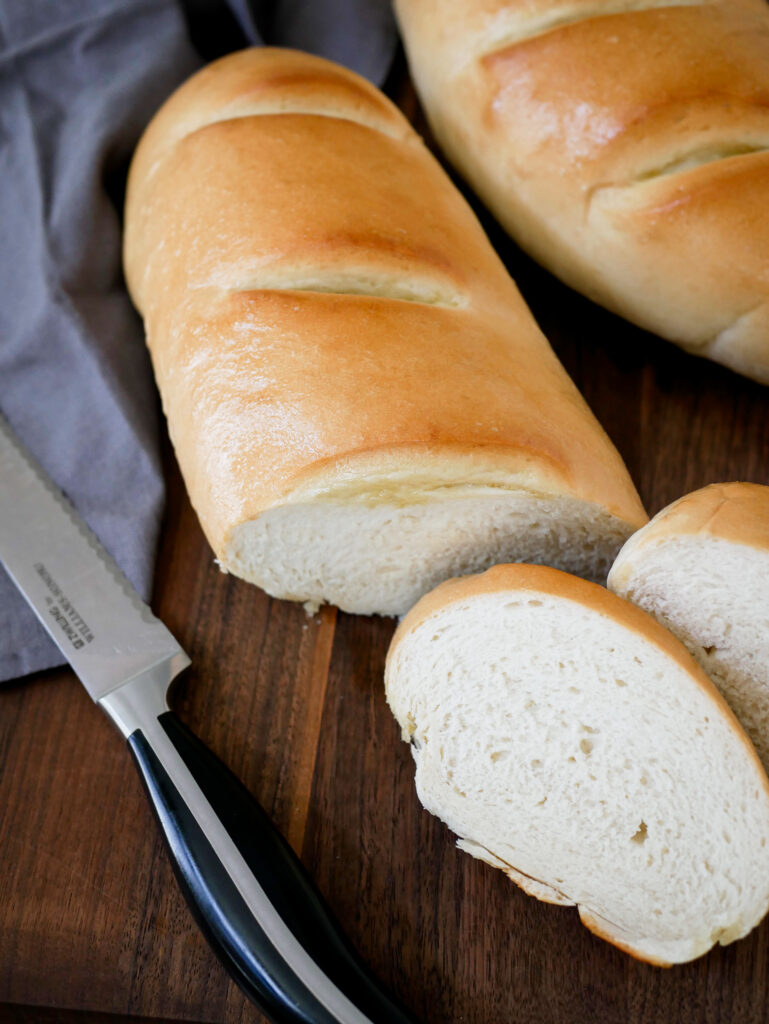 Easy Homemade French Bread
Ingredients
2 cups warm water

1/4 oz packet rapid rise or quick rise yeast (One packet equals 2 1/4 teaspoons)

2 Tablespoons sugar

2 Tablespoons olive oil

1 Tablespoon salt

5-6 cups flour
Instructions
1
1. Pour warm water into the bowl of a stand mixer. Immediately sprinkle yeast on top of water and pour in sugar. Let stand 5 minutes. (Mixture should start to bubble a little on the top by the end of the 5 minutes.)
2
2. Add the oil, salt, and 3 cups of flour. Mix with a dough hook until almost combined. 
3
3. Add 1 cup flour. Mix. Add another cup of flour. Mix completely. If dough is still a little sticky add 1/2 cup flour. Mix completely. If still a little sticky, add the last 1/2 cup of flour and mix until completely combined. Dough should be soft and elastic with just a very slight stickiness to it. Don't add too much flour or dough will become tough. (I usually need 5 1/2 cups flour to get the right texture.)
4
4. Knead the dough for 5 minutes on low. 
5
5. Let the dough rest in the bowl for 15 minutes.
6
6. Divide the dough in half. Roll out each half into a 12x12 inch square. Roll the squares up to make 2 loaves. Pinch the seams together to close them. Roll the ends under and pinch them under to secure them.
7
7. Place both loaves on a baking sheet. Make 3 diagonal slices on top of each loaf. Cover with a clean towel and let rise in a warm place for 45-60 minutes, or until doubled in size. (If your kitchen is cold, turn on your oven and let the dough rise near the oven.)
8
8. Preheat oven to 400 degrees. Bake loaves for 18-20 minutes or until the tops are golden.
9
9. Remove from oven and brush with melted butter if desired.