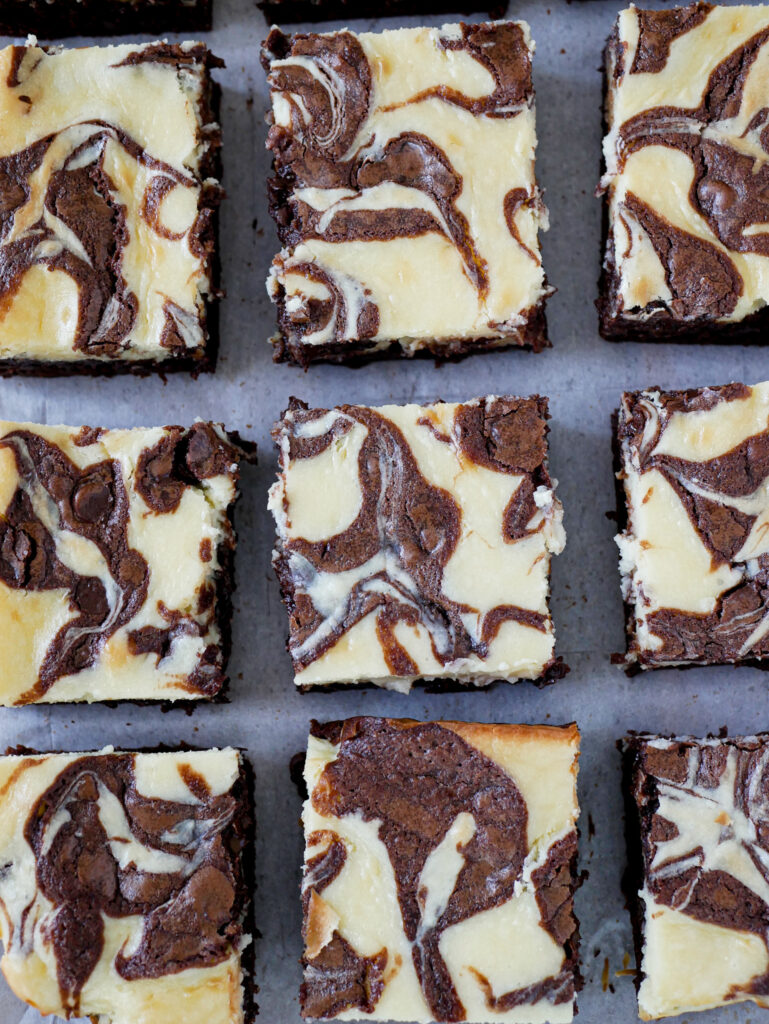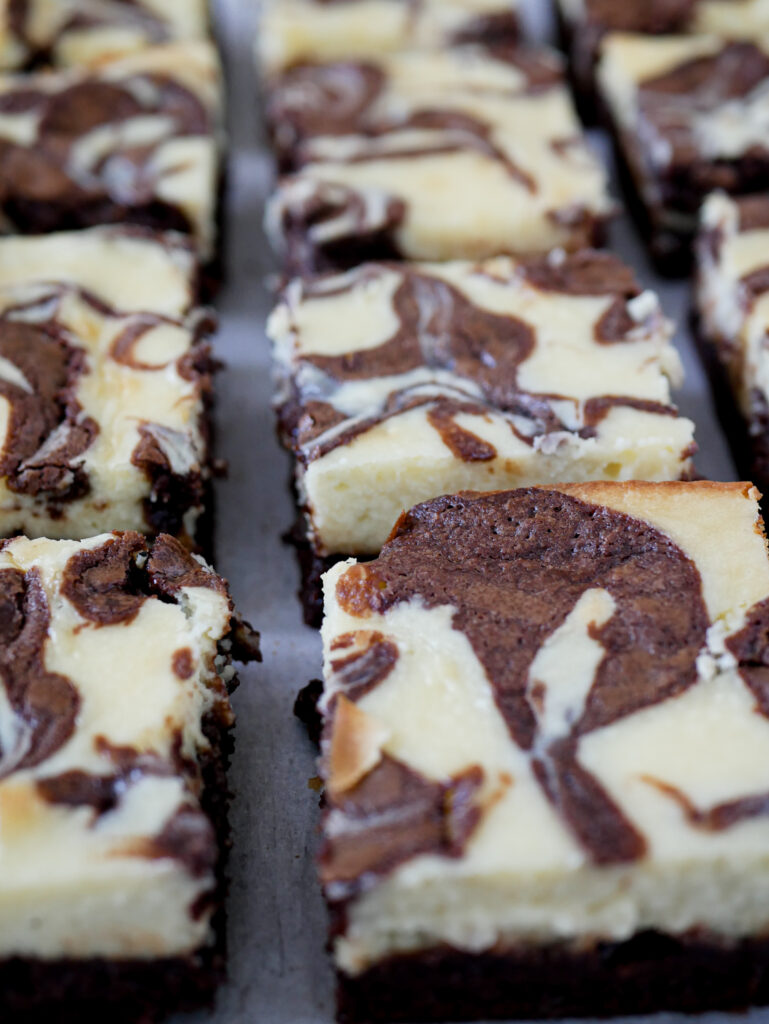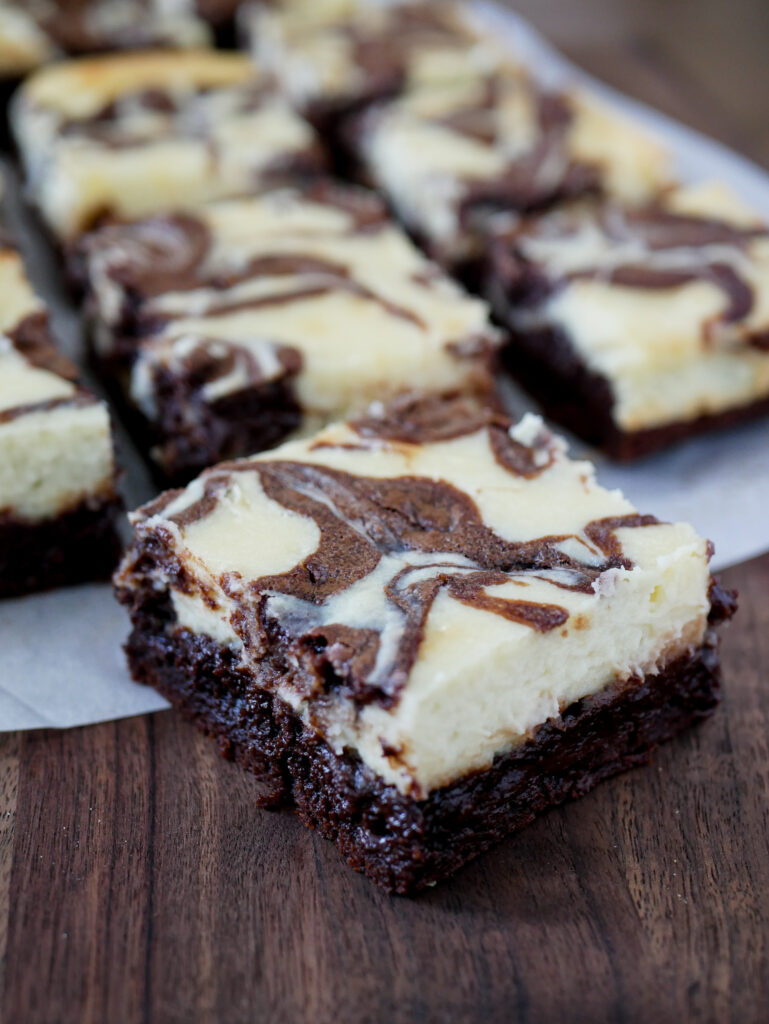 Ingredients
FOR THE BROWNIES:

1 cup butter, melted

2/3 cup cocoa powder

2 cups sugar

4 eggs

2 teaspoons vanilla

2 Tablespoons corn syrup

1 1/2 cups flour

1 1/2 cups semi-sweet chocolate chips

FOR THE CREAM CHEESE TOPPING

16 oz cream cheese, at room temp

2/3 cup sugar

2 eggs

2 teaspoons vanilla
Instructions
1
Preheat oven to 350 degrees.
2
Line a 9x13 inch baking dish with parchment paper. (This makes dishing the brownies out super easy.)
3
In a large bowl, whisk together melted butter and cocoa powder.
4
Add 2 cups sugar, 4 eggs, 2 teaspoons vanilla, and corn syrup. Whisk until smooth.
5
Add flour and whisk until almost combined.
6
Add chocolate chips. Whisk until just combined. Set aside.
7
In another bowl, combine cream cheese, 2/3 cup sugar, 2 eggs, and 2 teaspoons vanilla.
8
Beat on high until smooth. Set aside.
9
Spray parchment lined pan with non-stick cooking spray.
10
Pour and spread brownie batter into pan, reserving 1/4 of the batter.
11
Spread cream cheese mixture on top of brownie batter, being careful not to mix the two layers.
12
Take the remaining brownie batter and drop spoonfuls of the batter over the top of the cream cheese mixture. Take a knife and carefully swirl the drops of brownie batter into the cream cheese layer.
13
Bake for 45 minute-1 hour.
14
Cool before serving. To serve you can lift the brownies out by the parchment and then cut them into squares.
15
Store in the refrigerator.