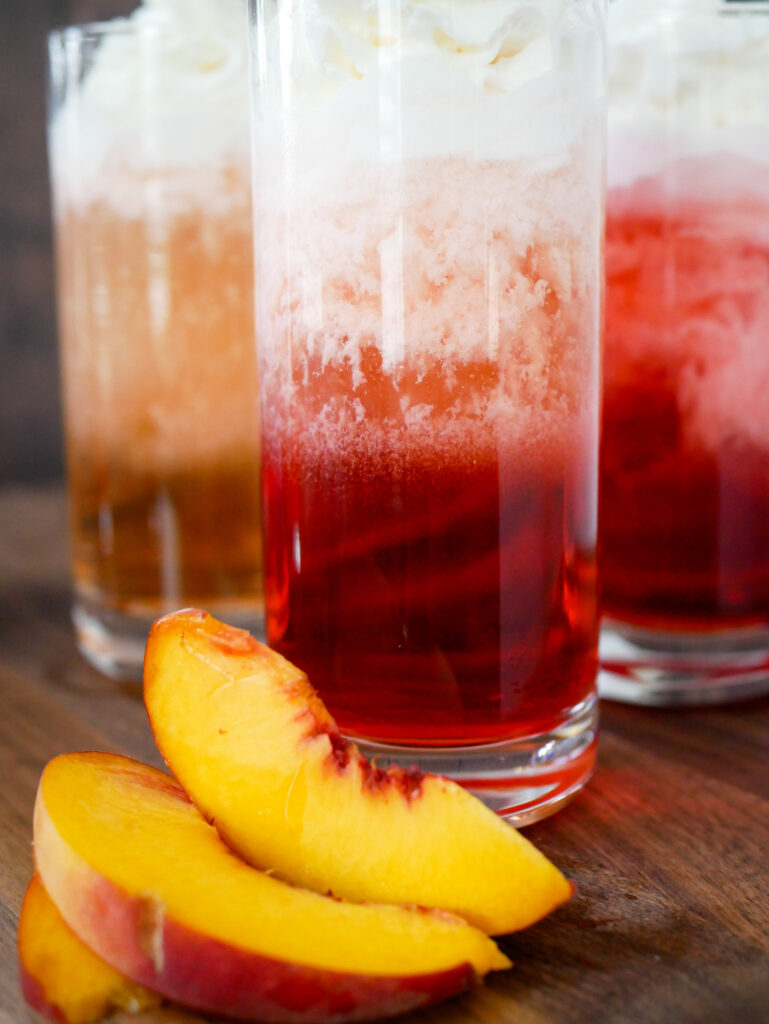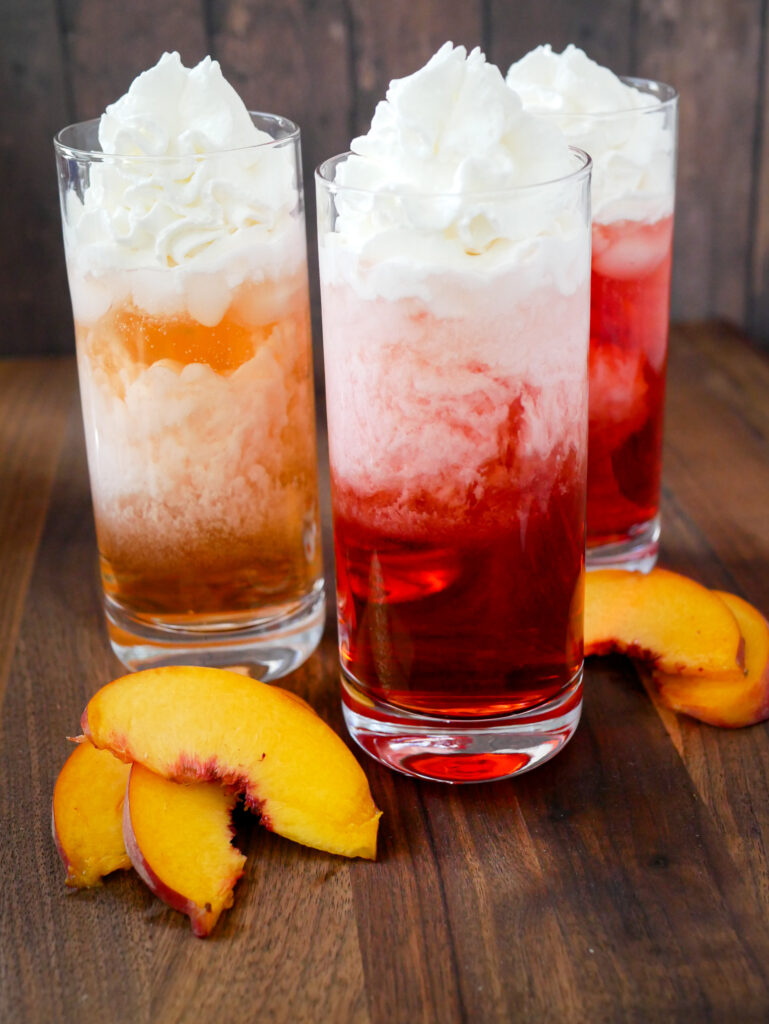 Ingredients
1/2 cup crushed ice

1 cup club soda

1/4 cup flavored syrup (See notes below)

1 Tablespoon 1/2 & 1/2

whipped cream
Instructions
1
1. Pour crushed ice into a tall glass. Pour Club Soda over ice.
2
2. Pour flavored syrup over club soda. Add 1/2 & 1/2.
3
3. Top with whipped cream. Serve immediately with a straw.
Notes
I recommend Torani flavored syrups. You need 1/4 cup of syrup total for 1 drink. 1/4 cup = 4 Tablespoons. If you want to do 2 flavors in your drink, do 2 Tablespoons of each flavor. My favorite combination is 2 Tablespoons Peach syrup + 2 Tablespoons Raspberry syrup. I do not recommend using sugar free syrups for this drink.