When we first opened Crust Club we made and sold this pie for a brief period of time. When I made this pie again tonight for our family, Tyler asked, "why aren't we making and selling this pie??? It's so good!" The main reason is while this pie is super easy to make, it is a little fragile and isn't really suited for our deliveries and for traveling. So since we won't make and sell this pie, the next best thing is to share the recipe with you!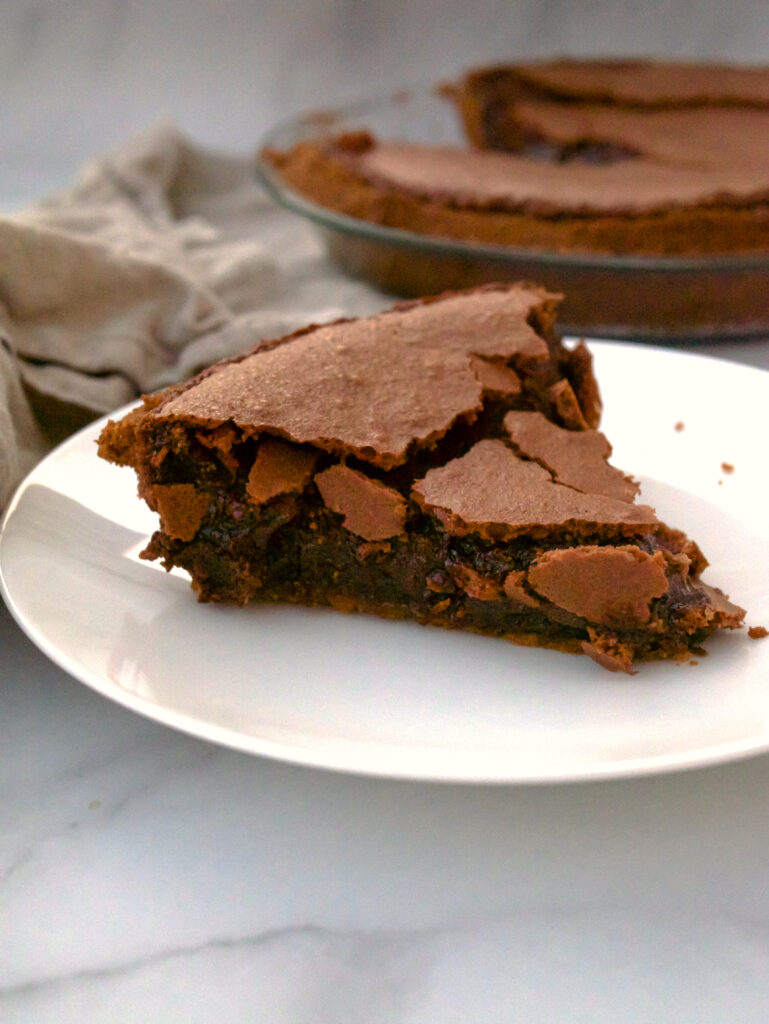 Chess pies are a traditional southern pie. There are a lot of different chess pie variations. This one is a chocolate version with a graham cracker crust. It's so rich and delicious. As it bakes, it forms a slightly crunchy top and underneath it's soft and almost like a gooey, scrumptious custard. It's one of our favorite pies!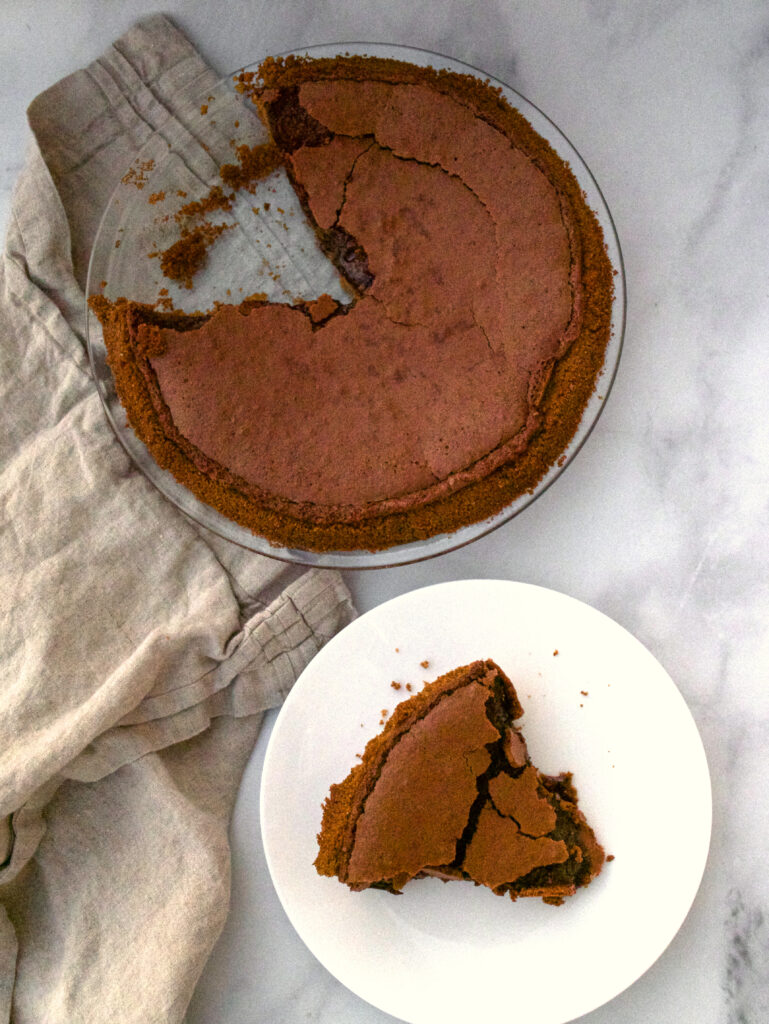 Ingredients
CRUST

15 graham crackers

⅓ cup sugar

½ cup butter, melted

FILLING

½ cup butter

¾ cup semisweet chocolate chips

1 Tablespoon flour

1 cup sugar

1 teaspoon vanilla

¼ teaspoon salt

3 eggs + 1 egg white
Instructions
1
Preheat oven to 350 degrees.
2
Place graham crackers in a food processor and process until graham crackers are mostly ground up. Add sugar and melted butter. Continue to process until graham crackers are ground into fine crumbs and mixture is completely combined.
3
Press evenly into a 10 inch pie dish. Bake 5 minutes.
4
Meanwhile, combine butter and chocolate chips in a microwave safe, glass bowl. Microwave for 30 seconds. Quickly whisk together. Microwave for an additional 30 seconds. Whisk until all of the chocolate is completely melted and smooth.
5
Add flour, sugar, vanilla, salt and eggs. Whisk until smooth.
6
Pour into prepared pie crust.
7
Bake for 45-50 minutes or until pie is puffed up and doesn't jiggle as you gently shake it.
9
Store at room temperature for up to 3 days.
Notes
Pie will puff up as it bakes. Once it's baked and cools, the top of the pie will flatten out and probably crack a little as it settles.