My mom has the absolute best recipe for Pumpkin Bars! As I was preparing to make and post this recipe, I did a little Pinterest research and looked at other Pumpkin Bar recipes. I found this one recipe that had a ton of 5 star reviews. To my surprise, it was the EXACT same recipe as my mom's. The girl who posted it, said it was her mom's recipe. I knew both of our moms could not have created the exact same recipe. So I contacted my mom. She said that she got the recipe out of a Better Homes and Garden magazine years ago. She sent me a pic of the recipe that she saved from the magazine from 1997.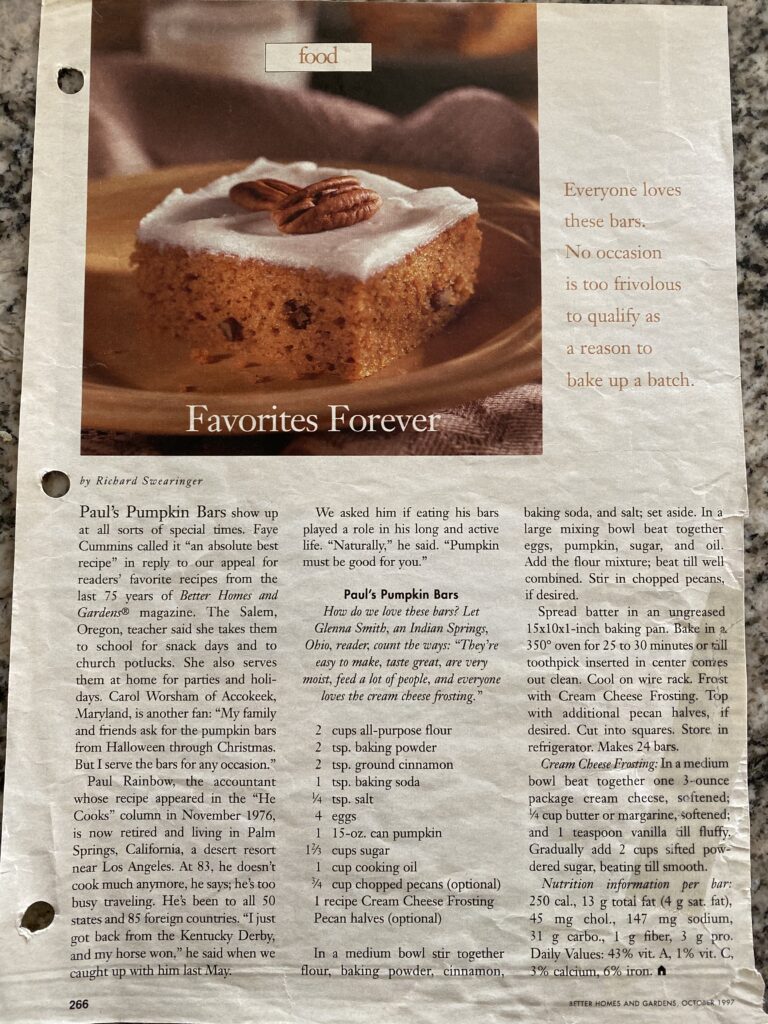 I love learning the origins and stories behind recipes! Come to find out, this has been a "secret" family recipe for many families over the years. A big thanks to Paul Rainbow for creating this original recipe and sharing it with the world so that we can enjoy it for generations and generations!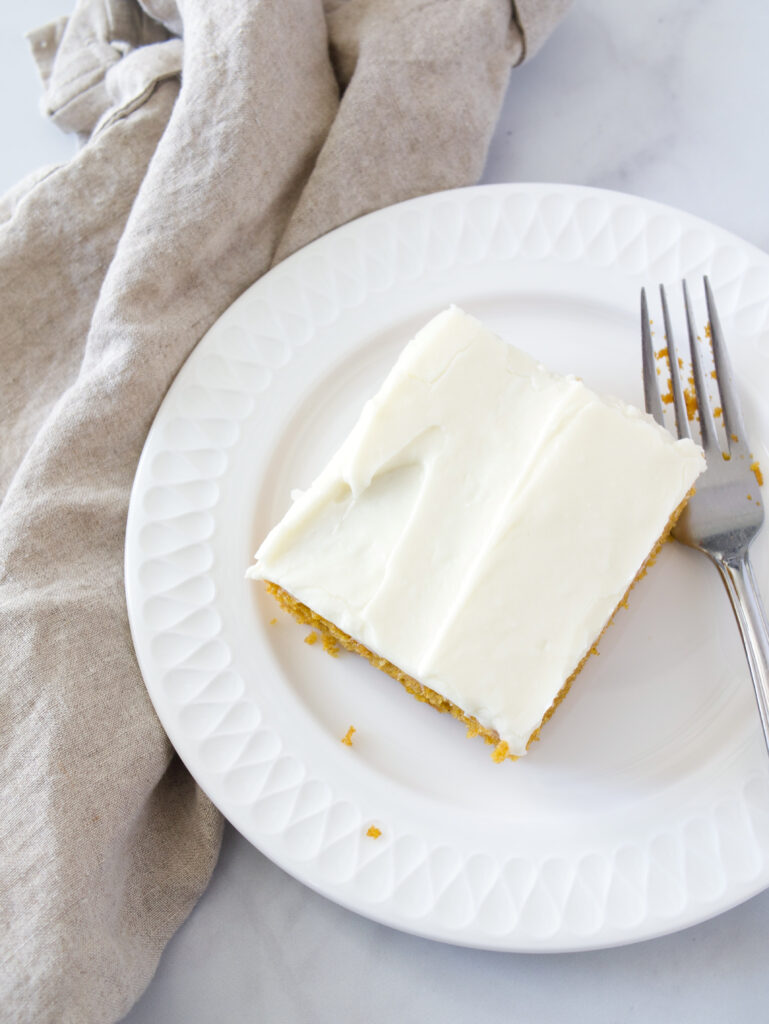 I have made a few updates and changes to the original recipe and it is so incredibly scrumptious! It's a family FALL favorite that I make every year.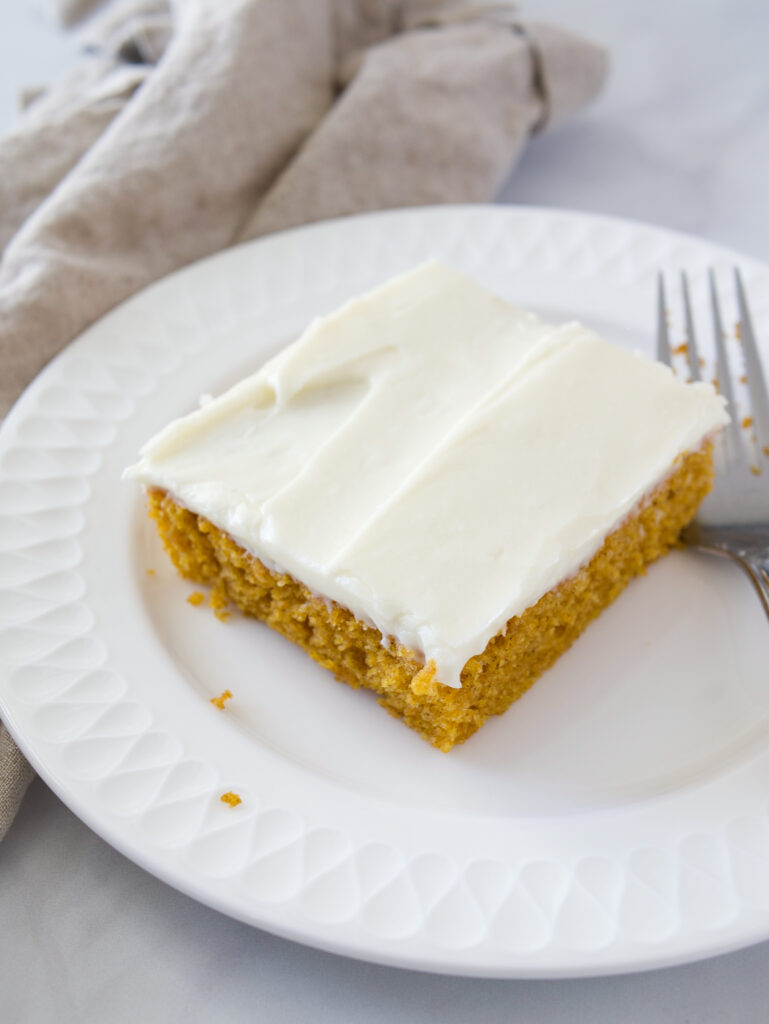 Ingredients
15 oz can pumpkin puree

1 cup vegetable oil

4 eggs

1 2/3 cups sugar

2 teaspoons cinnamon

1 teaspoon nutmeg

1 teaspoon vanilla

2 cups flour

2 teaspoons baking powder

1 teaspoon baking soda

1/4 teaspoon salt

CREAM CHEESE FROSTING

8 oz cream cheese, at room temperature

1/2 cup butter, melted halfway

1 teaspoon vanilla

about 4 cups powdered sugar

about 1/4 cup milk
Instructions
1
Preheat oven to 350 degrees.
2
In a large bowl, combine pumpkin, oil, eggs, sugar, cinnamon, nutmeg, and vanilla. Whisk until combined.
3
Add flour, baking powder, baking soda, and salt. Whisk until just combined and lumps are whisked out.
4
Pour into an un-greased jellyroll baking sheet.
5
Bake 25-30 minutes. Be careful not to over bake.
7
In the meantime, make frosting by combining softened cream cheese, partially melted butter, and vanilla in a large bowl.
8
Beat together with an electric hand mixer until smooth.
9
Add 2 cups of powdered sugar and 1/4 cup milk.
10
Beat until smooth. Continue to add powdered sugar until you get the desired consistency. About 4 cups total. You want it to be smooth but not too runny or too stiff. (If your frosting gets too stiff, add in a little extra milk. If your frosting gets too runny, add in a little extra powdered sugar.)
11
Spread frosting over cooled bars and serve.