There's nothing like baking with apples on crisp fall day! This recipe is the most scrumptious combination of apple pie and a pancake/dutch baby pancake. This baked pancake is made in a pie dish with fresh apples, cinnamon, brown sugar and vanilla. Serve it warm with a sprinkle of powdered sugar or a little homemade buttermilk syrup and you've got the perfect fall breakfast!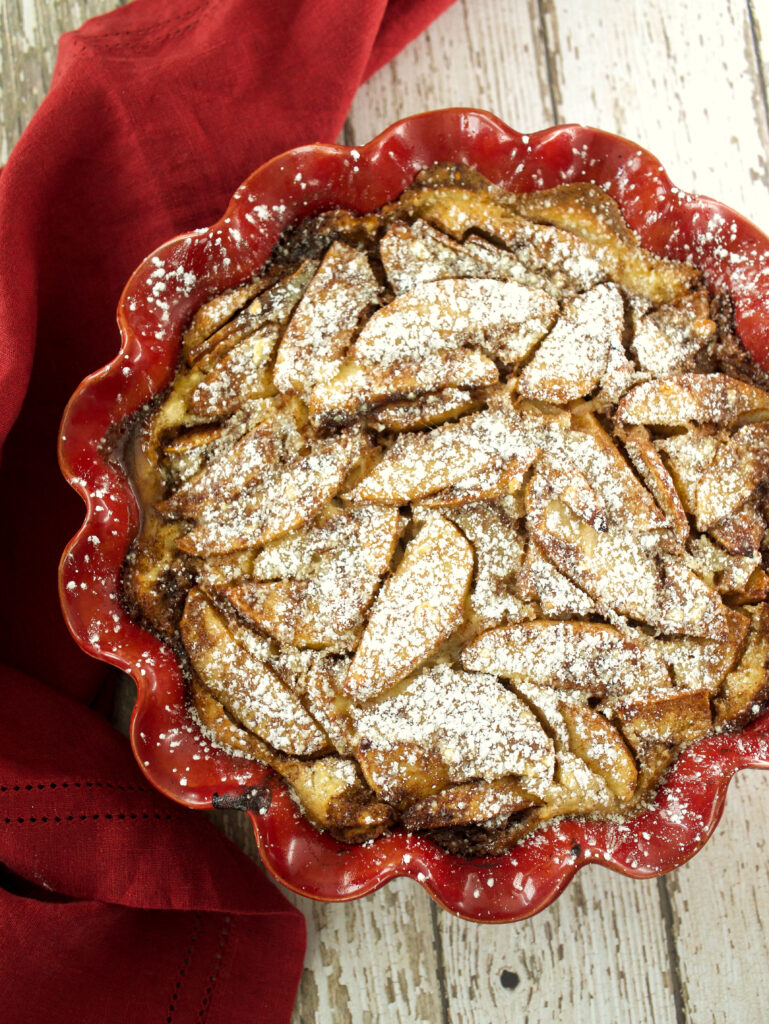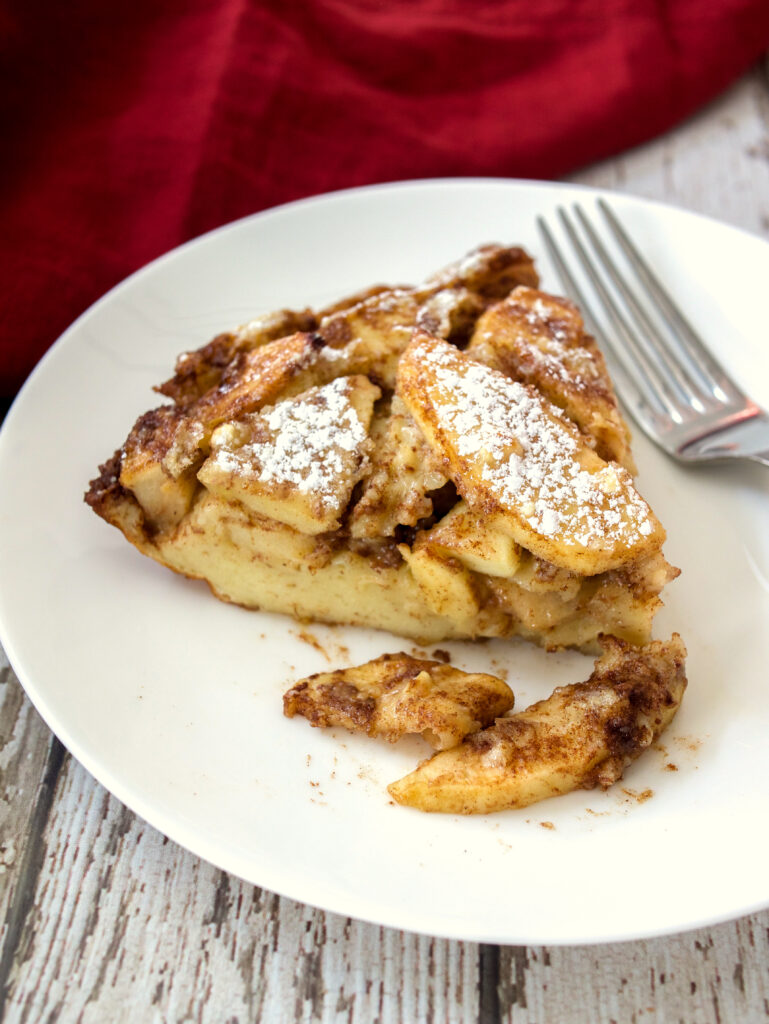 Ingredients
3 medium sweet apples, I prefer gala for this recipe

1/4 cup butter, melted

1 Tablespoon cinnamon

1/2 cup packed light brown sugar

2 eggs

1 cup milk

1 teaspoon vanilla

1/2 teaspoon salt

3/4 cup flour

powdered sugar for dusting
Instructions
1
Preheat oven to 425 degrees.
2
Peel, core and thinly slice apples to about 1/8-1/4 of an inch thick. Place in a medium mixing bowl.
3
Pour melted butter, cinnamon, and brown sugar over apples. Stir until apples are coated.
4
Pour apples into a deep pie dish. Arrange apples so that they are all laying flat in layers.
6
Meanwhile, crack eggs into the same mixing bowl and beat together.
7
Whisk in milk, vanilla, and salt.
8
Add flour and whisk until combined. There will still be little lumps.
9
Pour over apple mixture. Bake 25 minutes
10
Remove from oven and sprinkle with powdered sugar.
Notes
This recipe can be doubled and baked in a 9x13 inch pan.