These little "donuts" are pumpkin/Fall perfection! They are so soft and delicious that they just melt in your mouth. I like to make these for Saturday breakfast before my family wakes up and the craziness of the day begins. My house smells amazing as everyone starts to wake up. These mini donuts are the perfect Fall breakfast/treat for a busy day on the go or for staying warm and cozy inside.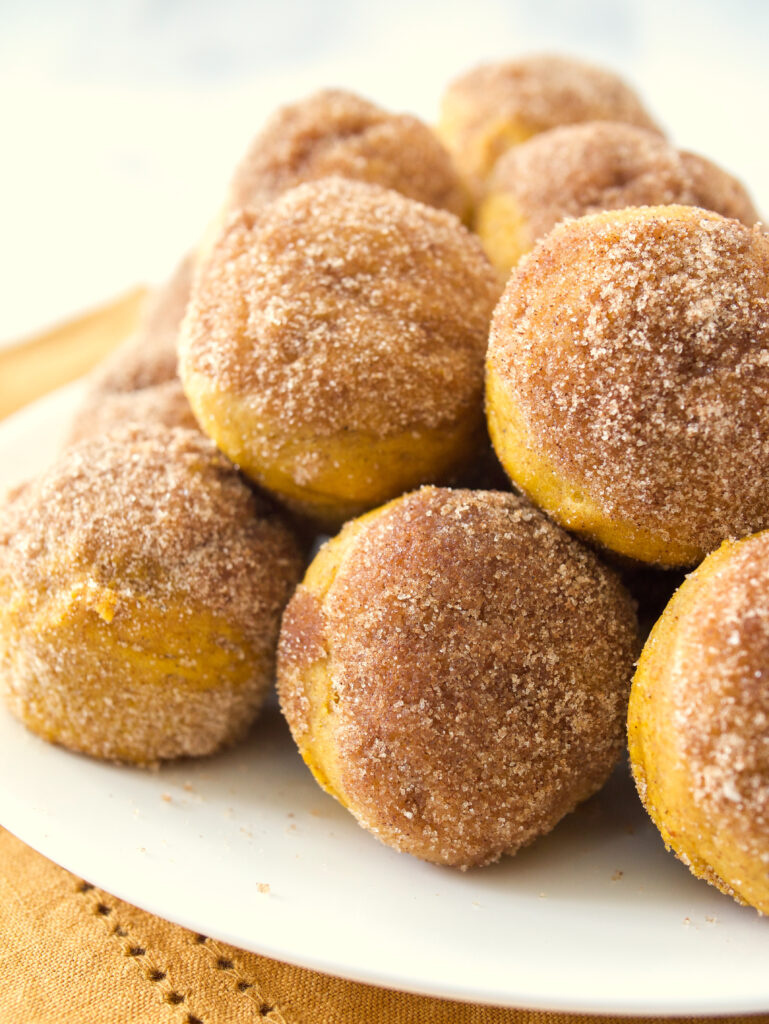 Years ago I had a recipe blog with one of my good friends, Brittany. She is an amazing cook and always has the best recipes. She posted this recipe and it's one of my family's favorites! I've made a few changes to the recipe, and it is now a Fall staple in my house.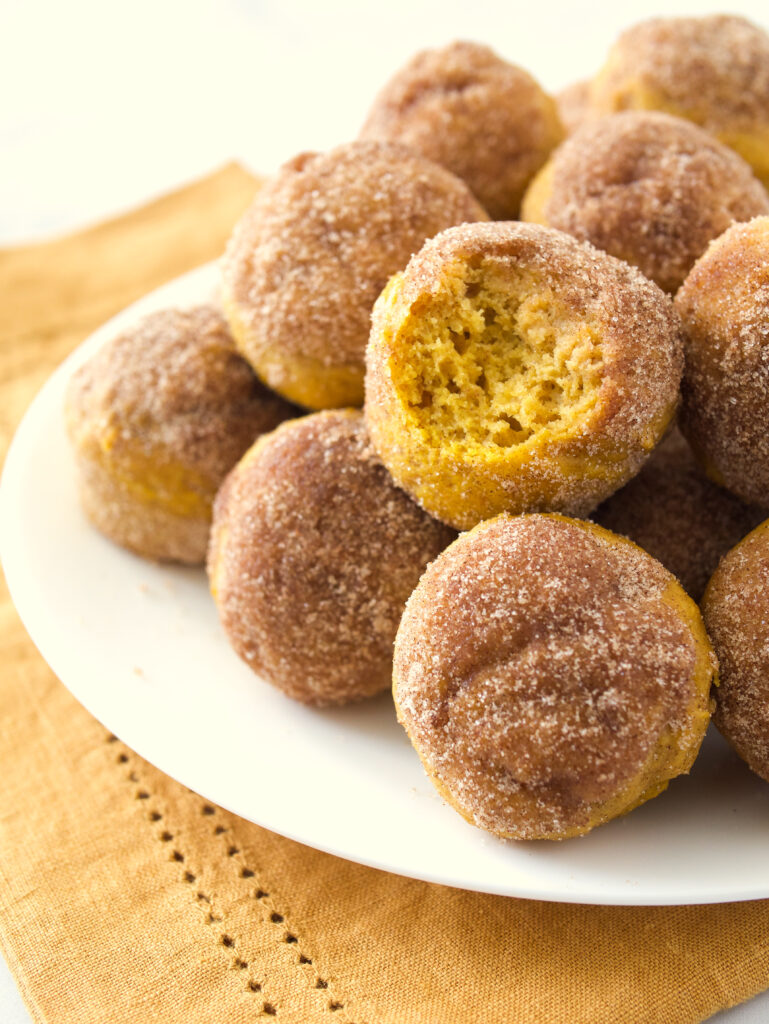 I guess you can technically call these mini muffins, because they are baked in a mini muffin tin, but we call them donuts! They are full of pumpkin and nutmeg flavor and are coated in cinnamon sugar. So scrumptious! You can't eat just one!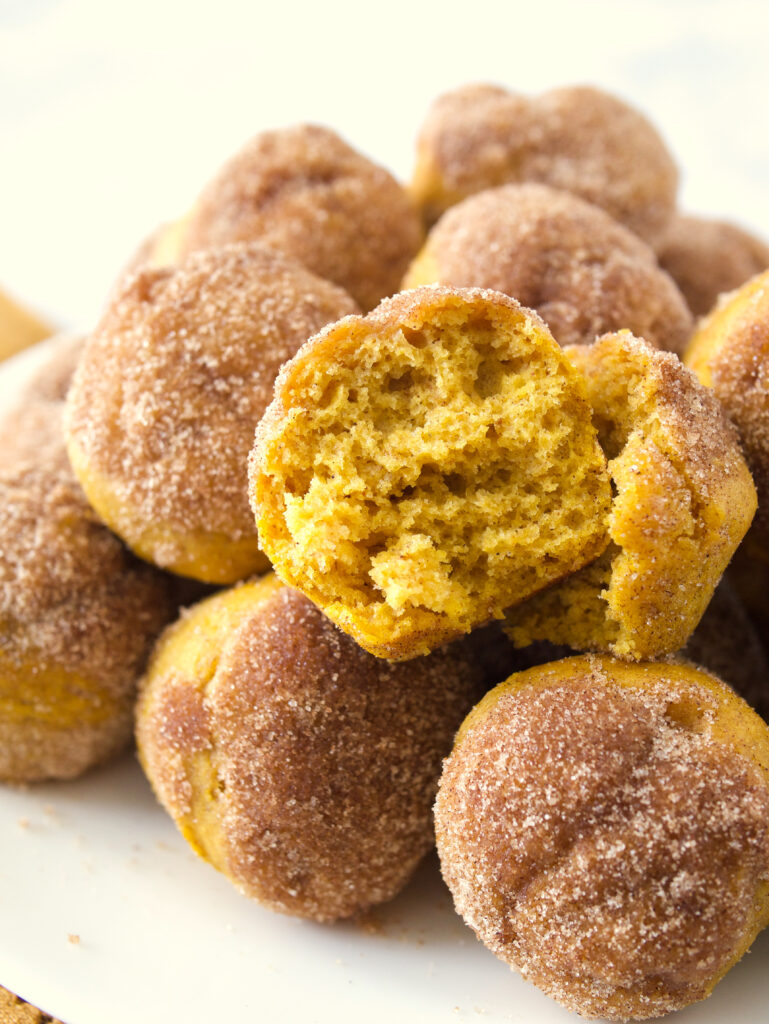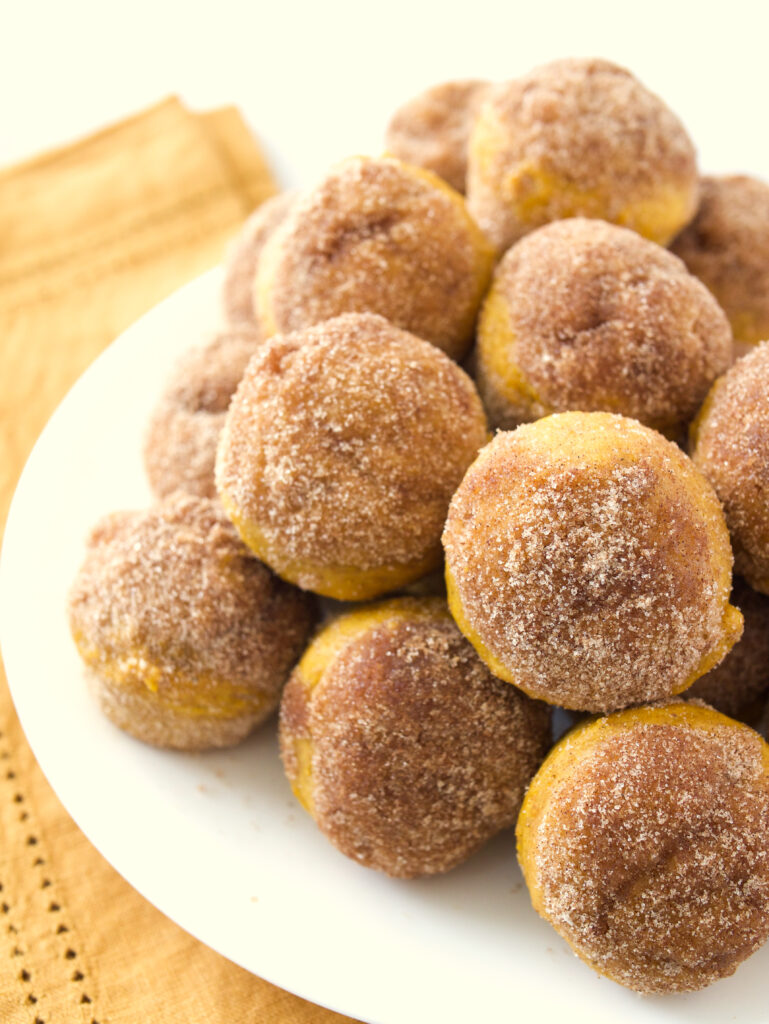 Mini Baked Pumpkin Donuts
Ingredients
1/2 cup brown sugar

1 egg

1/3 cup vegetable oil

1 cup pumpkin puree

1/2 cup milk

1 teaspoon vanilla

2 cups flour

2 teaspoons baking powder

2 teaspoons cinnamon

1 teaspoon nutmeg

1/2 teaspoon salt

SUGAR COATING

3 Tablespoons butter, melted

3/4 cup sugar

1 Tablespoon cinnamon
Instructions
1
Preheat oven to 375 degrees.
2
In a large bowl, combine brown sugar, egg, oil, pumpkin, milk, and vanilla. Whisk together until combined.
3
Add flour, baking powder, cinnamon, nutmeg, and salt. Whisk together until just combined.
4
Spray a MINI muffin tin with non-stick cooking spray. You will need about 35 muffin cups.
5
Fill each cup almost full. I use a 3/4 oz scoop.
6
Bake 10-12 min. (I like to bake mine for 10 and they are just barely baked through and super soft).
7
While donuts are baking, melt 3 Tablespoons butter and set aside.
8
Pour sugar and cinnamon into a large ziplock bag. Seal closed and shake until combined.
9
When donuts are done baking, let them cool for about 5 minutes.
10
One at a time, take each donut and lightly dip the top in the butter, whipping off excess dripping butter on the side of the bowl. Put donut into the bag. Put about 6 donuts in at a time. Lightly shake until just coated.
11
Remove and finish with remaining donuts.