This is the dinner that my mom made every Halloween growing up and it's always been one of my favorites. This meal is Fall to me. It's also the recipe that The Chickie Chow, one of our 'Crustomers' favorite dinner pies from Crust Club, is based off of. It's full of chicken and veggies making it hearty and filling on a cool Fall evening.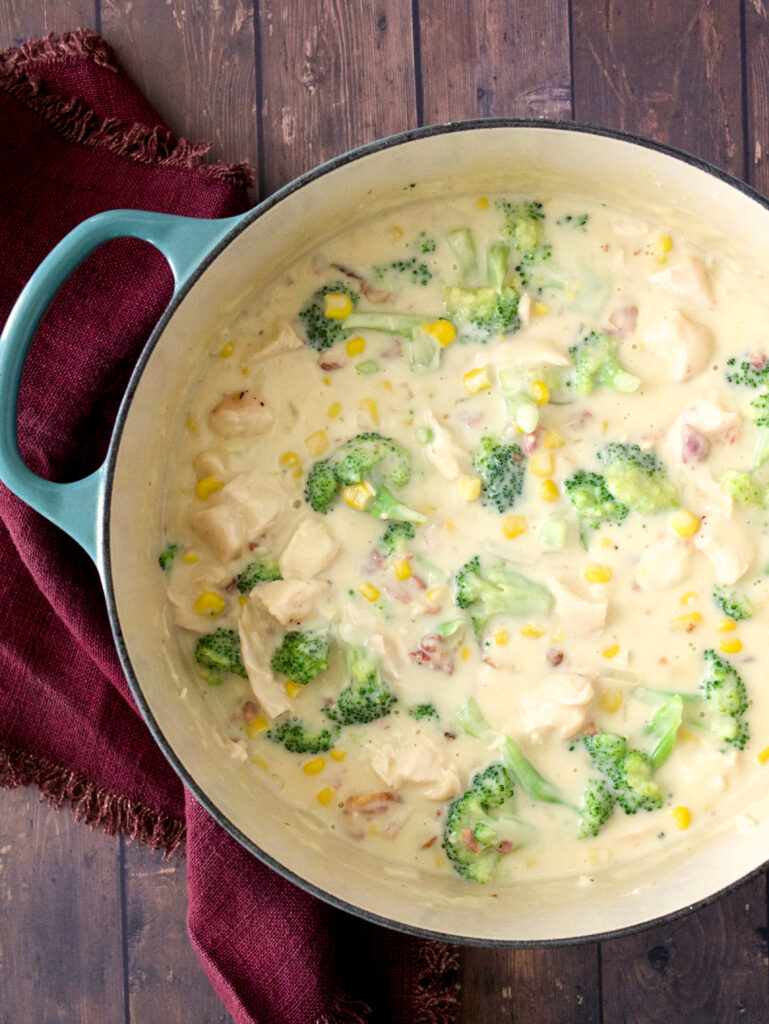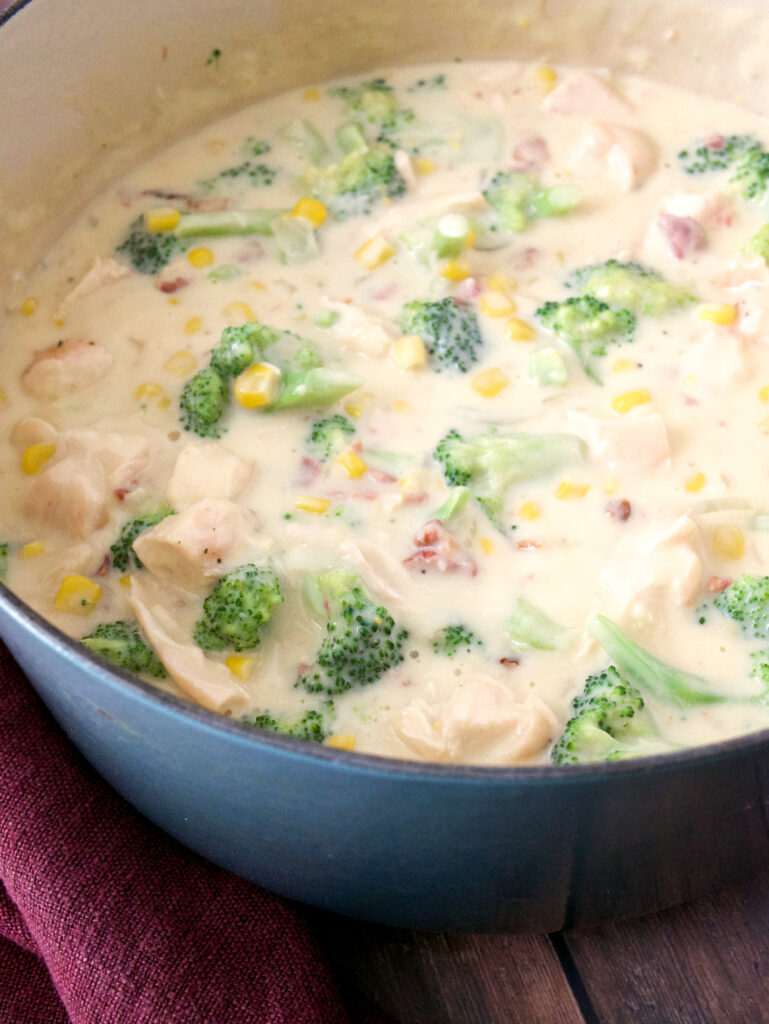 Ingredients
1-1.5 lbs chicken

1 large head broccoli

2 Tablespoons butter

1/2 cup diced onion

2 Tablespoons flour

1 can evaporated milk OR Half and Half (1 1/2 cups)

1 1/2 cups milk

1 can cream of chicken soup

1 can corn, undrained

1 teaspoon salt

1 teaspoon chicken bouillon

1 cup cooked, crumbled bacon (optional)
Instructions
2
Dice broccoli into small pieces and boil/steam until cooked through.
3
In the meantime, melt butter over medium heat in a large saucepan.
4
Cook onions in butter until soft and translucent.
5
Stir in flour and cook until combined and bubbly.
6
Immediately add evaporated milk and milk.
8
Bring to a boil, stirring frequently. Boil 1 minute, stirring frequently.
9
Add remaining ingredients. Stir until combined.
10
Reduce heat to low and simmer for about 5 minutes.