Tyler is the king of making breakfast at our house. On the weekends he always makes us the best breakfasts whether it's waffles, french toast, pancakes, omelets, etc. You name it, he makes it and it's always delicious. One of our all-time favorites are his Fluffy Buttermilk Pancakes! They are big and thick, and a little crisp on the outside and super soft and fluffy on the inside. I make my easy homemade Buttermilk Syrup to go with them and Tyler makes a side of bacon and it's basically like a breakfast coma, it's so good!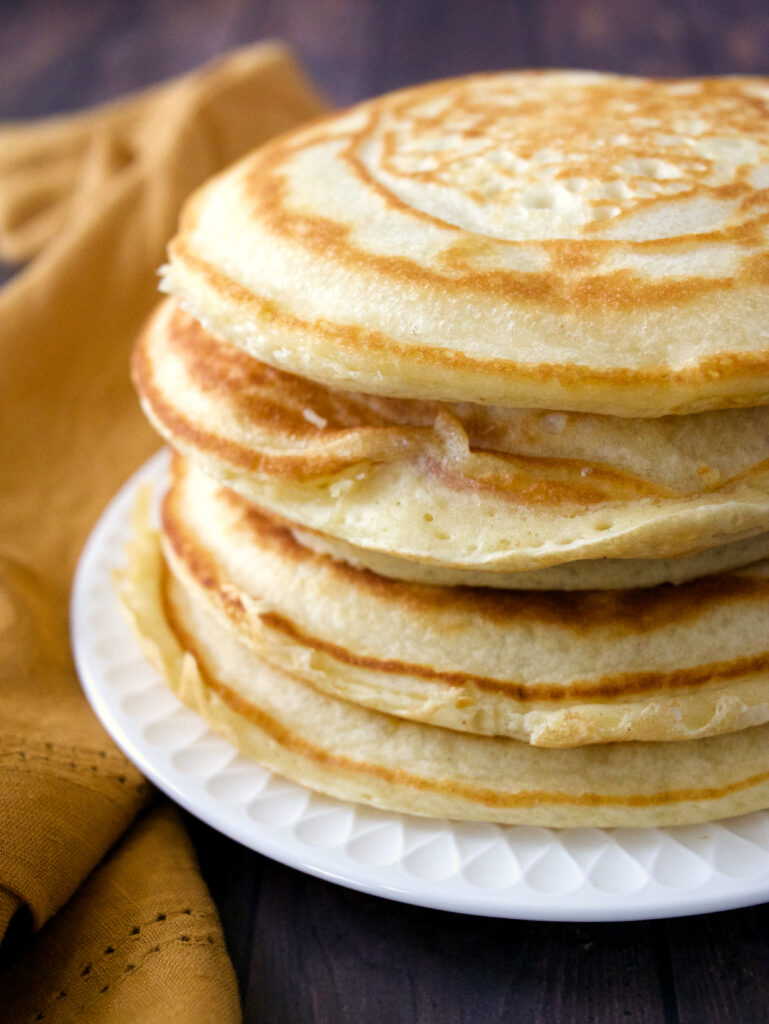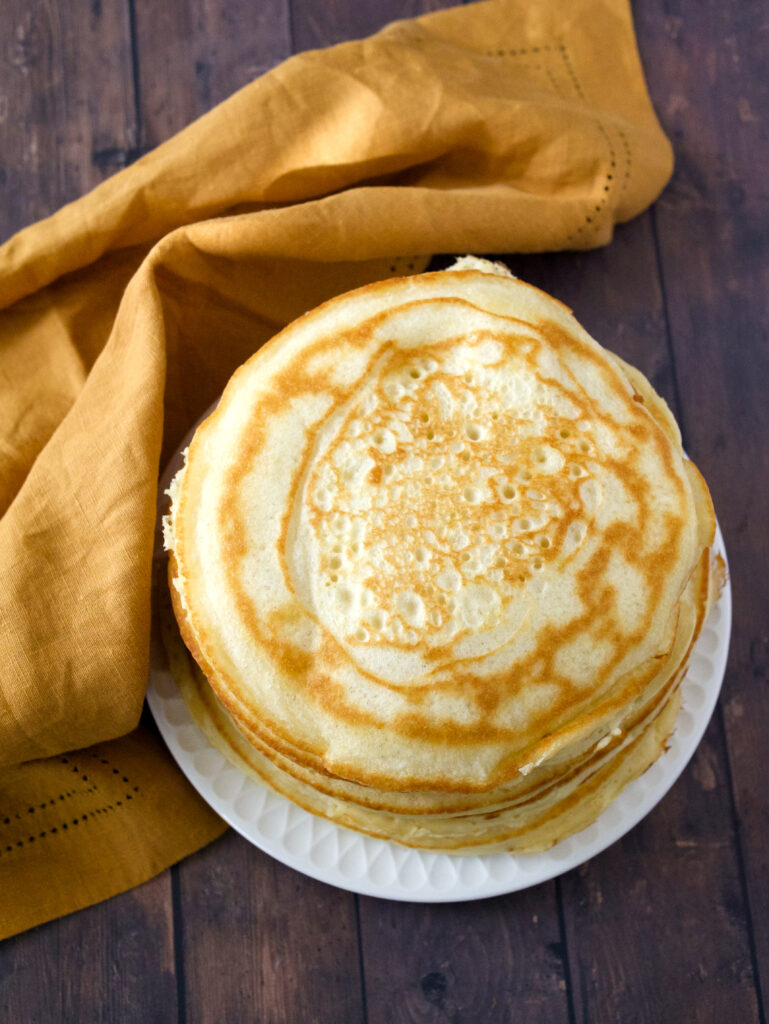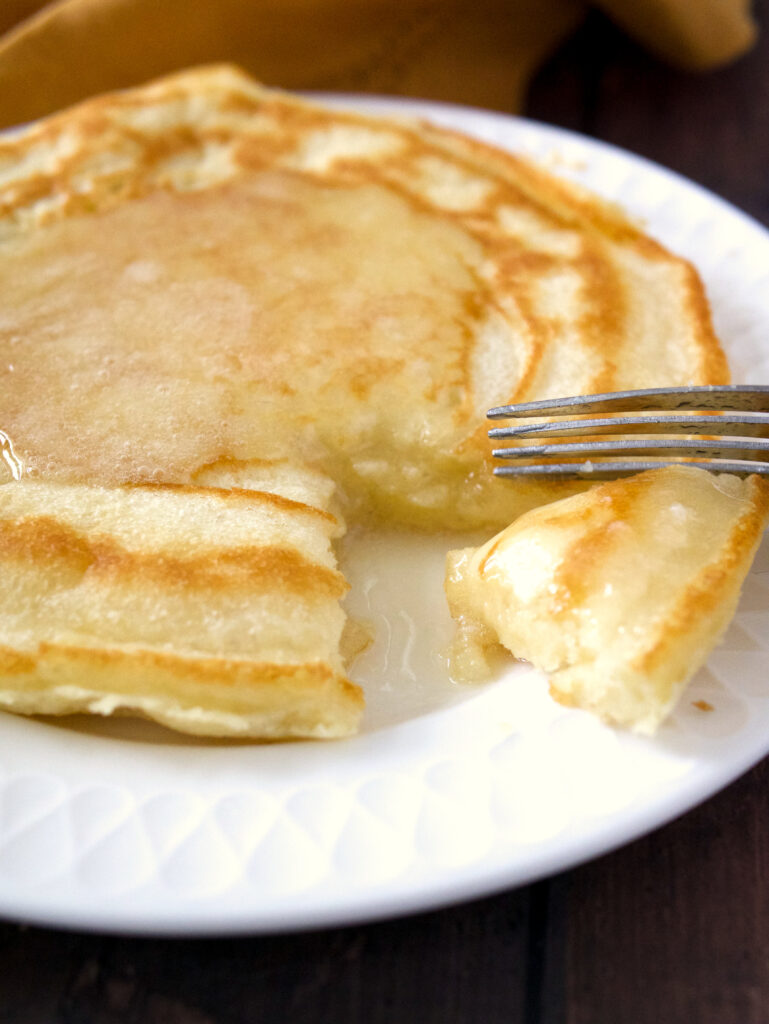 Fluffy Buttermilk Pancakes
Ingredients
2 1/2 cups milk

2 1/2 Tablespoons vinegar

2 cups flour

3 Tablespoons sugar

1 teaspoon baking powder

1 teaspoon baking soda

1 teaspoon salt

1 teaspoon vanilla

2 eggs

3 Tablespoons salted butter, melted

vegetable for cooking
Instructions
1
Measure milk out into a glass measuring cup. Add vinegar and stir. Set aside.
2
In a medium bowl, add flour, sugar, baking powder, baking soda, and salt. Whisk together.
3
Make a deep well in the middle of the dry ingredients.
4
Pour the milk into the well (it will overflow over the top of the dry ingredients). Add eggs, melted butter, and vanilla.
5
Whisk together until smooth and most of the lumps are out. It will still be a little lumpy.
6
Heat an 8 inch non-stick frying pan over medium-low heat. Add 1 teaspoon of vegetable oil to the middle of the pan and slightly spread it out.
7
Pour pancake batter right over the middle of the oil, until the bottom of the pan is filled with batter. The oil will spread out to the edges of the pan.
8
Cook until the batter starts to bubble a little bit all over and into the center of the pancake. Flip and continue cooking until done. (The middle will still be a little runny so flip quickly and carefully).
9
Repeat with remaining pancake batter, adding 1 teaspoon of oil before each pancake.
10
Cover pancakes with foil and put in a warm oven to keep warm while you bake the rest of the pancakes.