One of my favorite ways to celebrate Valentine's Day! This cake is so quick and easy to whip up. It can be made in a round bundt cake pan or in this heart shaped bundt pan to make it extra cute and festive.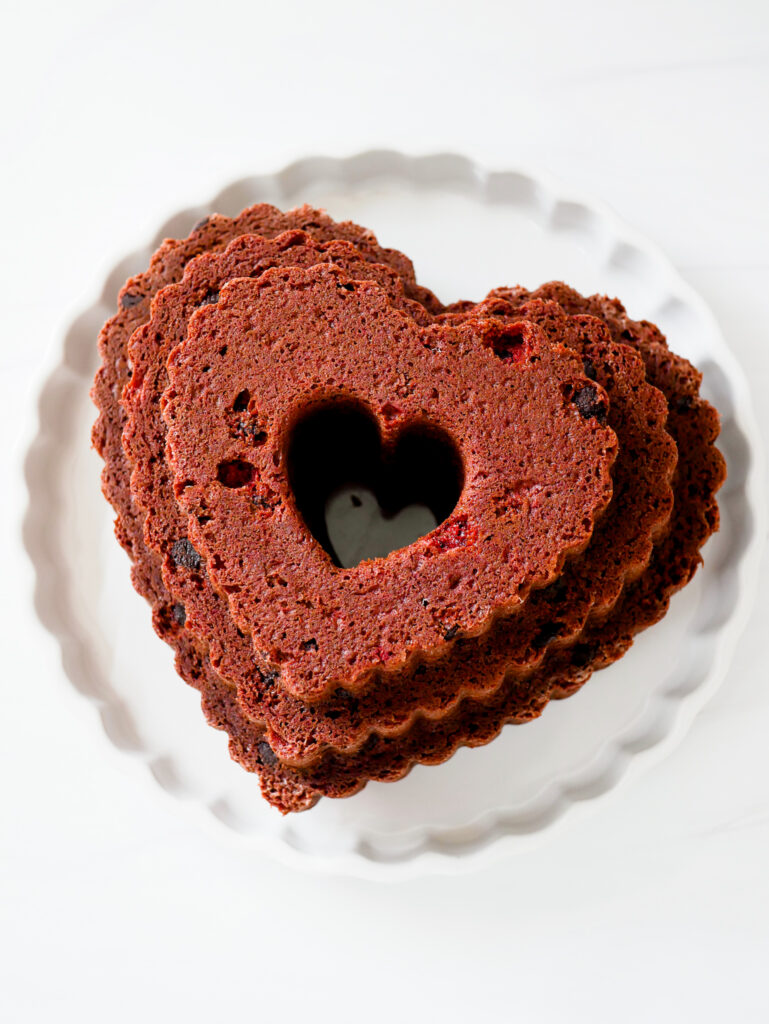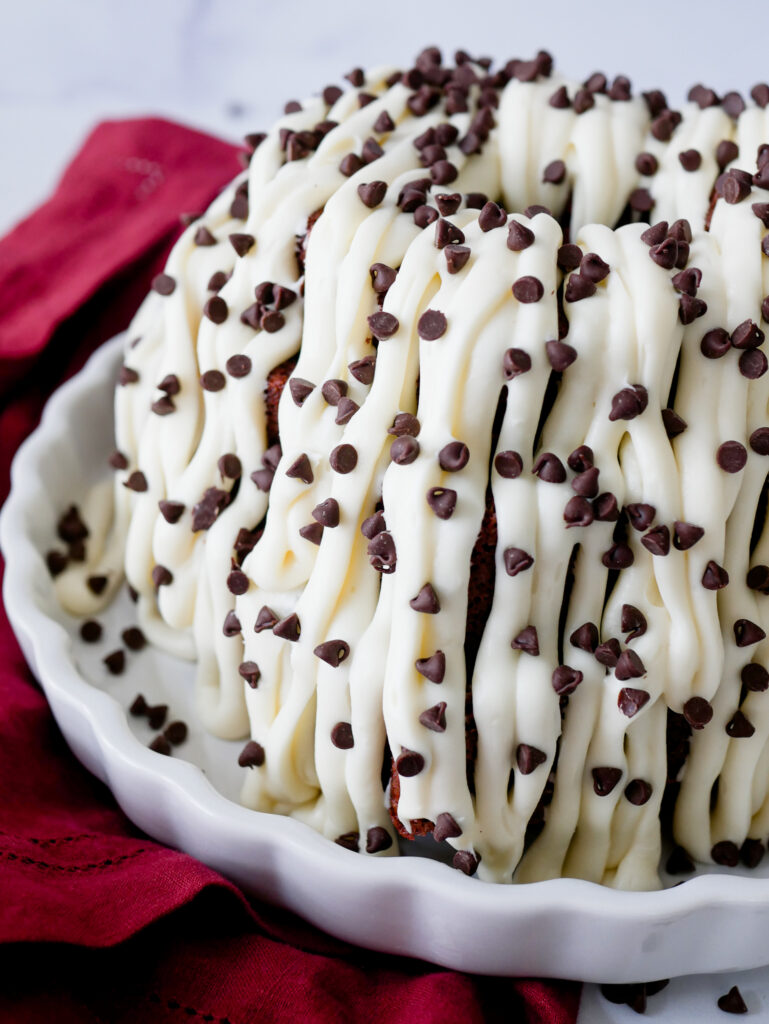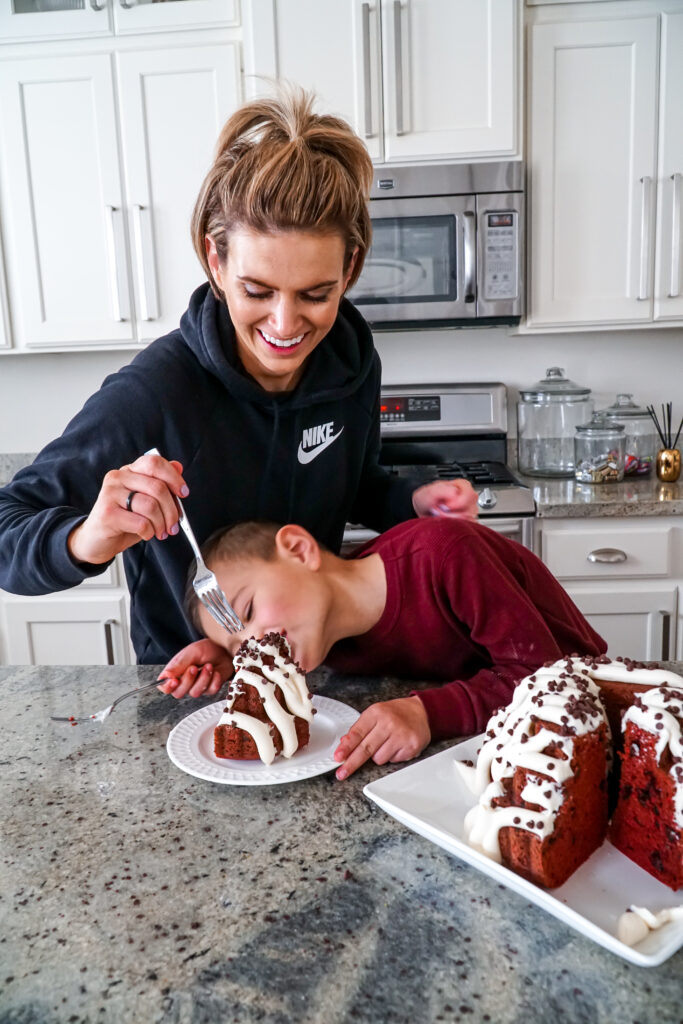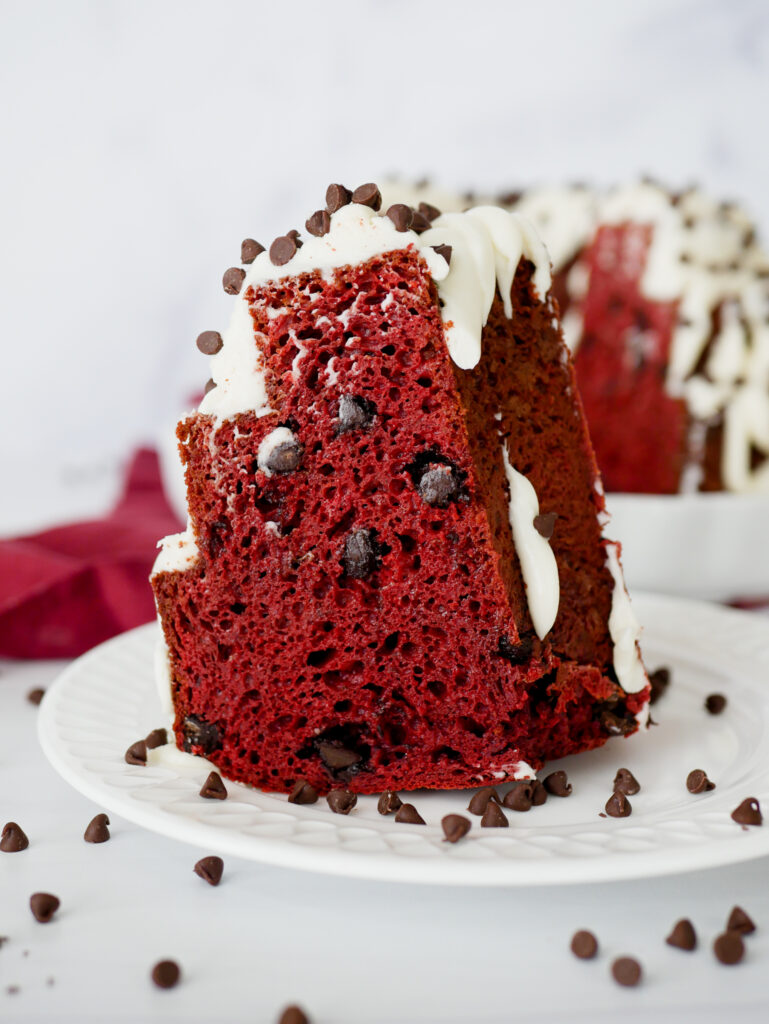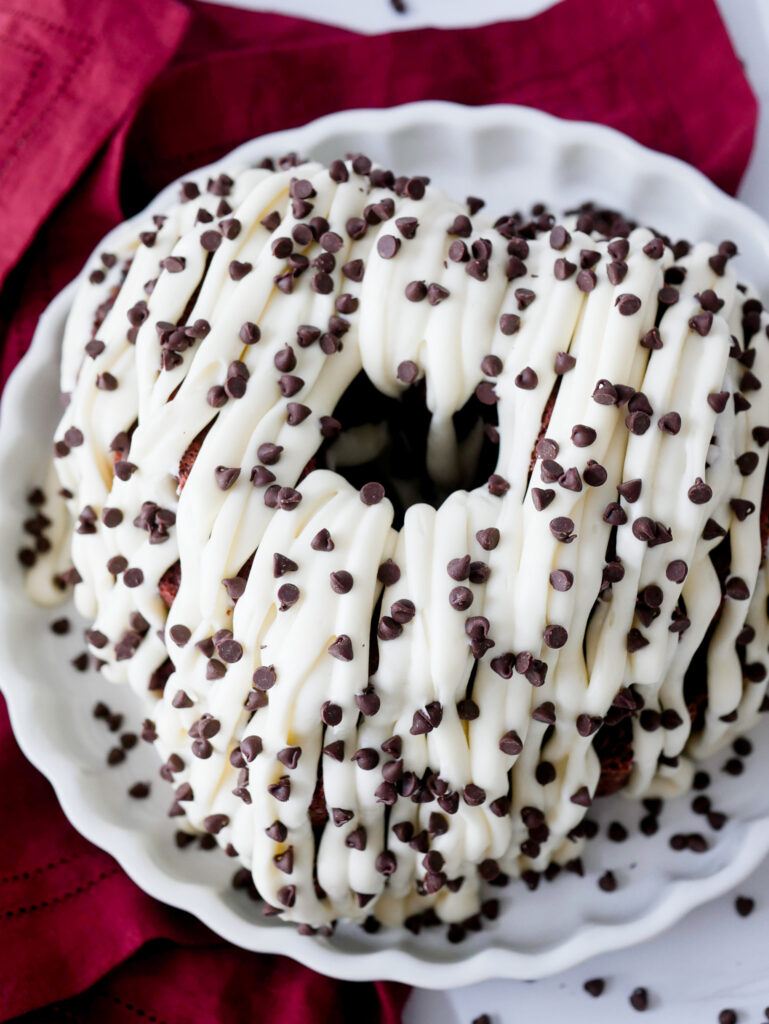 Red Velvet Chocolate Chip Bundt Cake
Ingredients
1 package red velvet cake mix

2 small boxes instant vanilla pudding

1 cup sour cream

1/2 cup milk

1/2 cup vegetable oil

1 teaspoon vanilla extract

4 large eggs

1 cup semi-sweet chocolate chips

CREAM CHEESE FROSTING

8 oz cream cheese, softened

1/2 cup butter, softened

2 teaspoons vanilla extract

3-4 cups powdered sugar

2 Tablespoons milk

mini chocolate chips, for garnish
Instructions
1
Preheat oven to 350 degrees.
2
Grease and flour a bundt pan very well. I recommend using Wilton Cake Release.
3
In a large bowl combine cake mix, pudding mix powder, sour cream, milk, vegetable oil, vanilla, and eggs. Beat together until completely combined.
4
Add chocolate chips. Mix until combined.
5
Pour into greased bundt pan. Make sure bundt pan is not filled more than 3/4 of the way full.
6
Bake 1 hour. Let cool completely and then remove cake from pan.
7
To make frosting, beat cream cheese and butter together until smooth. Add vanilla, 3 cups powdered sugar, and milk. Mix until smooth. Add more powdered sugar or milk if needed until frosting is thick but can still be drizzled.
8
Drizzle frosting over cooled cake. Sprinkle mini chocolate chips over frosting.
Notes
To keep it easy, I spoon the frosting into a large ziplock bag and clip the corner of the bag to drizzle the frosting over the cake.