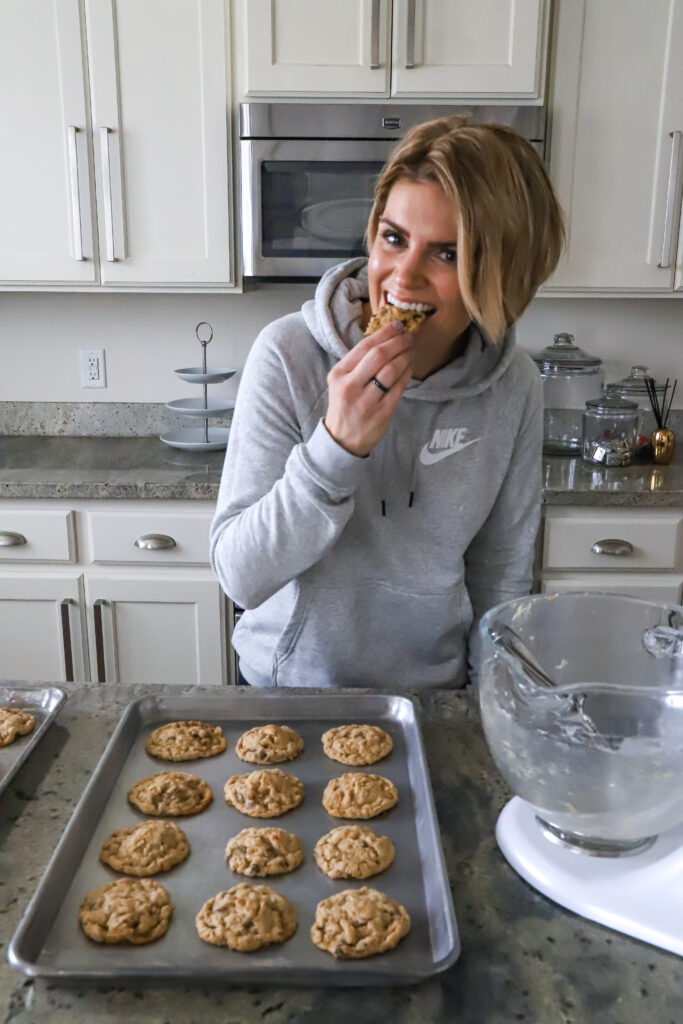 Chewy Oatmeal Chocolate Chip Cookies
Ingredients
1 cup butter flavored shortening

3/4 cup sugar

3/4 cup brown sugar

2 eggs

1 teaspoon vanilla

1 teaspoon salt

1 teaspoon baking soda

1 teaspoon warm water

1 1/2 cups flour

2 cups old fashioned oats

1 cup chocolate chips
Instructions
1
Preheat oven to 375 degrees.
2
Beat shortening and sugars together.
3
Add eggs, vanilla, and salt. Mix until combined.
4
Pour baking soda into a small cup. Add warm water and mix together. Pour mixture into cookie dough. Mix to combine.
5
Add flour, old fashioned oats, and chocolate chips. Mix just until combined.
6
Scoop out cookies onto a baking sheet. Bake 8-10 minutes.
Notes
I don't recommend any substitutes for the butter flavored shortening. It makes these cookies so delicious. You could use regular butter, but I haven't tried it. I always use the shortening.