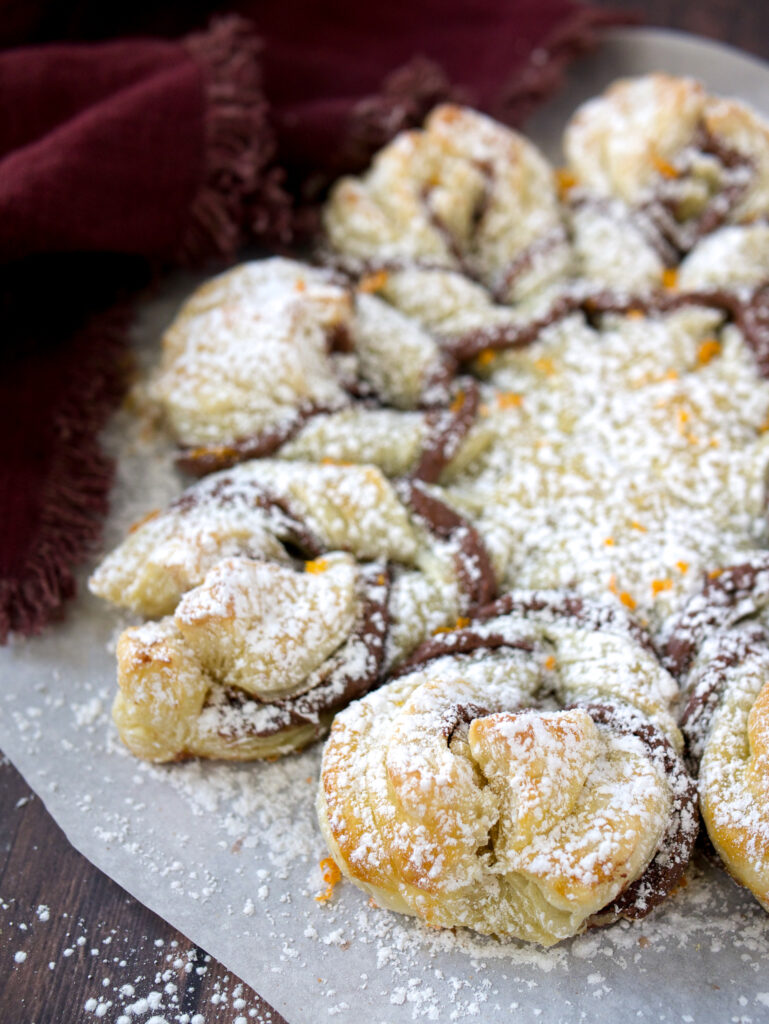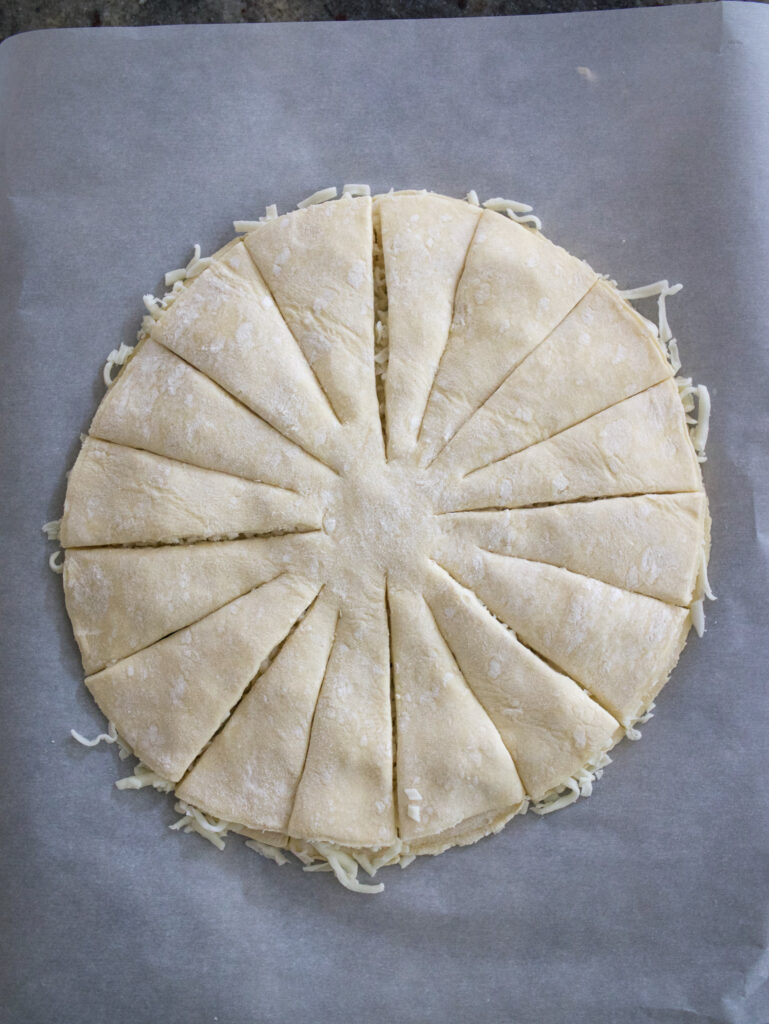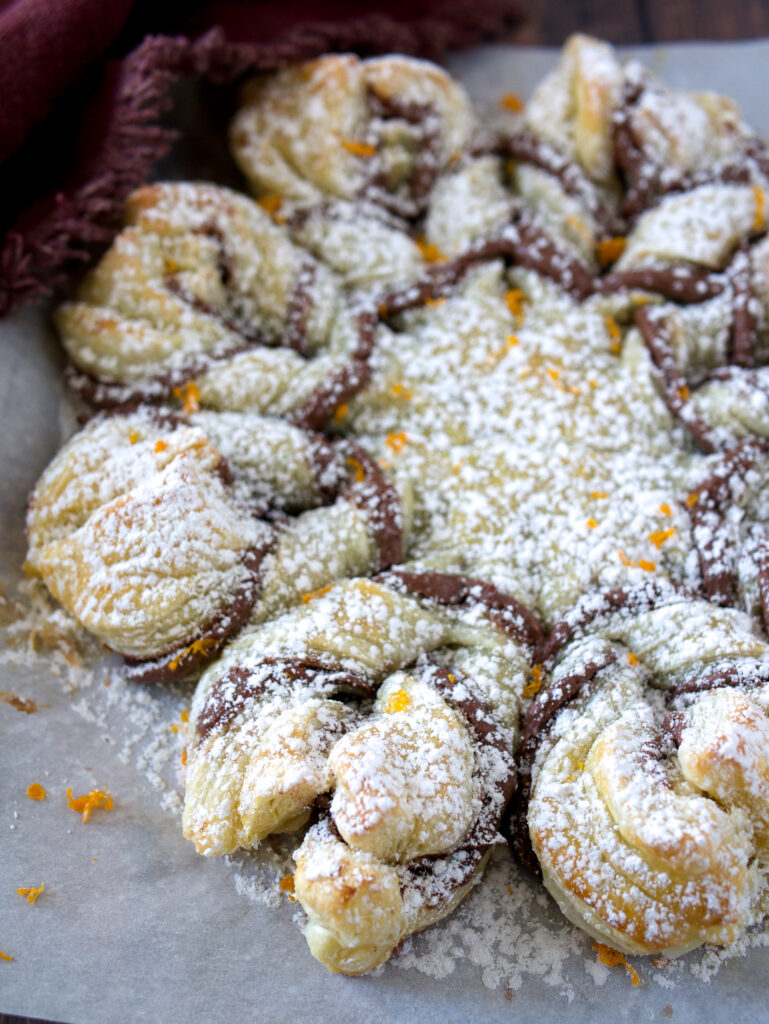 Nutella Puff Pastry Snowflake
Ingredients
1 box puff pastry (2 sheets)

Nutella

orange zest (optional)

1 egg

powdered sugar
Instructions
1
1. Remove puff pastry sheets from packaging and let thaw for 30 minutes.
2
2. Meanwhile, preheat oven to 400 degrees.
3
3. When puff pastry sheets have thawed, get a bowl that is 10 inches wide across. Roll out one of the puff pastry sheets until it is just barely bigger than the the top rim of the bowl. Lay the top of the bowl over the puff pastry. Use a knife to cut around the rim of the bowl to cut out a 10 inch circle. Repeat with remaining puff pastry sheet.
4
4. Place one of the circles on a piece of parchment paper. Spread Nutella over the middle of the circle, leaving a 1-inch border around the edge, and being really careful not to push the pastry so that it loses it's shape. (If you like a lot of Nutella, spread it on thick. If you like the Nutella lighter, spread it on lightly.)
5
5. Sprinkle the Nutella with orange zest.
6
6. Lay the other puff pastry circle over the top.
7
7. Leaving a 1-inch circle in the middle un-cut, carefully cut the circle into 16 wedges by cutting it into quarters, and then cut each quarter into quarters. (See image above).
8
8. Take two wedges that are side by side, twist them outward two times, and then pinch the ends together. (Put your finger on the very top of the wedge and hold it down while twisting if needed to make sure the thick part of the wedge twists and not just the very top).
9
9. Repeat with all of the wedges until you have 8 points.
10
10. In a small bowl, beat egg together. Using a pastry brush, lightly brush the egg over all of the puff pastry, making sure to not get egg on the Nutella.
11
11. Lift the snowflake on the parchment paper onto a cookie sheet. Bake 15 minutes or until golden.
12
12. Remove from oven. Let cool.
13
13. Sprinkle with powdered sugar. Garnish with orange zest.
14
14. Serve at room temperature.