I got this recipe from a friend years ago and it's been a favorite ever since because these brownies are so chocolatey, caramely and gooey, and with only 5 ingredients, they are so easy to make!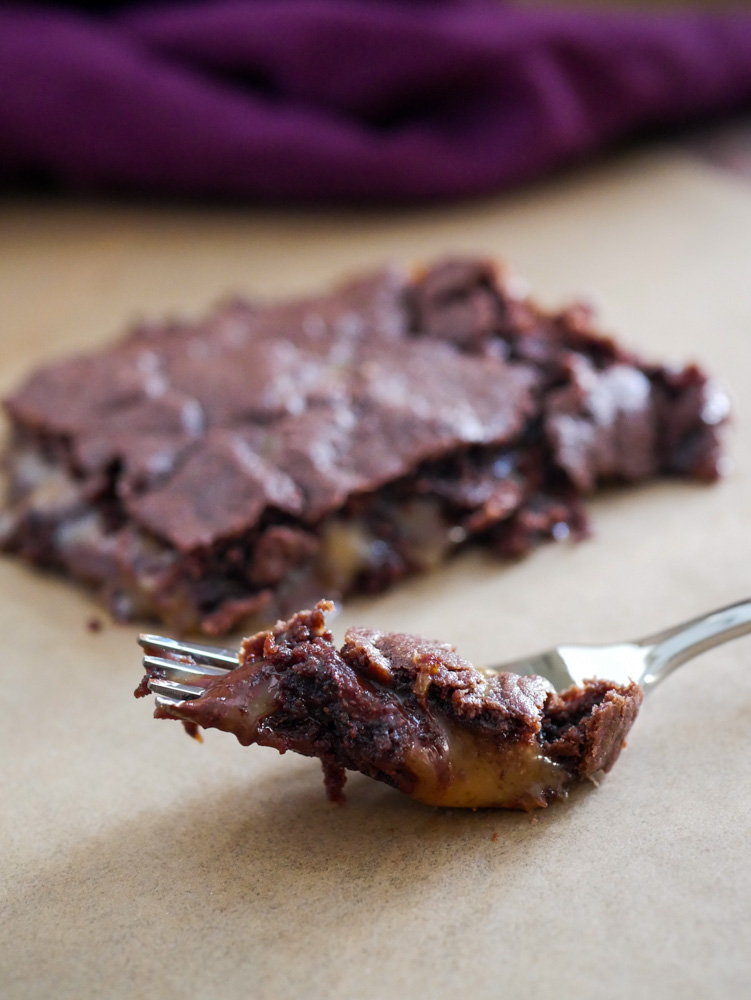 Ingredients
1 cake mix- devils food or German chocolate

3/4 cup butter, melted

2/3 cup evaporated milk, divided

60 Kraft caramels, unwrapped

1 cup chocolate chips (any kind you like, I like to do half semi-sweet and half milk)
Instructions
1
1. Preheat oven to 350 degrees. Spray a 9x13 inch baking dish with non-stick cooking spray.
2
2. In a large bowl, whisk together cake mix, melted butter, and 1/3 cup evaporated milk.
3
3. Evenly spread half of the brownie batter into the bottom of the prepared pan. Bake for 6 minutes.
4
4. Meanwhile, combined caramels and 1/3 cup evaporated milk in a glass bowl. Microwave and then stir in 30 second intervals until caramels are smooth and creamy. (about 3 minutes total)
5
5. When brownies have baked for 6 minutes, remove from oven. Sprinkle chocolate chips on top. Pour caramel over chocolate chips. Carefully spread caramel over the entire top of the brownies.
6
6. Take the remaining brownie batter, like 1 Tablespoon at a time, and flatten it into thin, little pancakes and place them over the top of the caramel until the whole top is covered. You will probably have gaps and exposed caramel, that's totally great, just try to cover up as much caramel as possible.
7
7. Bake 15 minutes. Cool before serving.