This basic recipe has been floating around for years, and there's a good reason why it's been so popular for so many years- it's delicious! This is not a traditional cornbread recipe. Just like the name says, it's a casserole and it has a softer, creamier, almost pudding-like texture. It's always a crowd pleaser and my family LOVES it!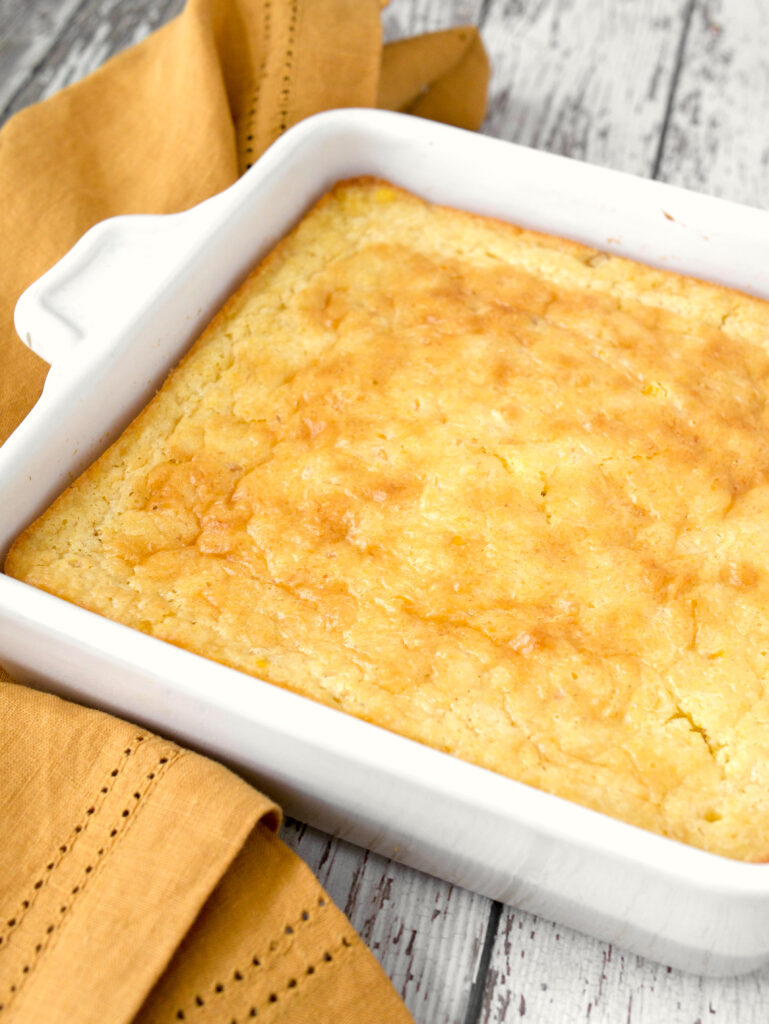 This 5-ingredient recipe is so quick and easy to whip up. The best part is that you can completely customize this recipe by adding in other yummy things like shredded cheese, diced chilis, diced bacon, etc. There are so many options, but personally, I love it just as is!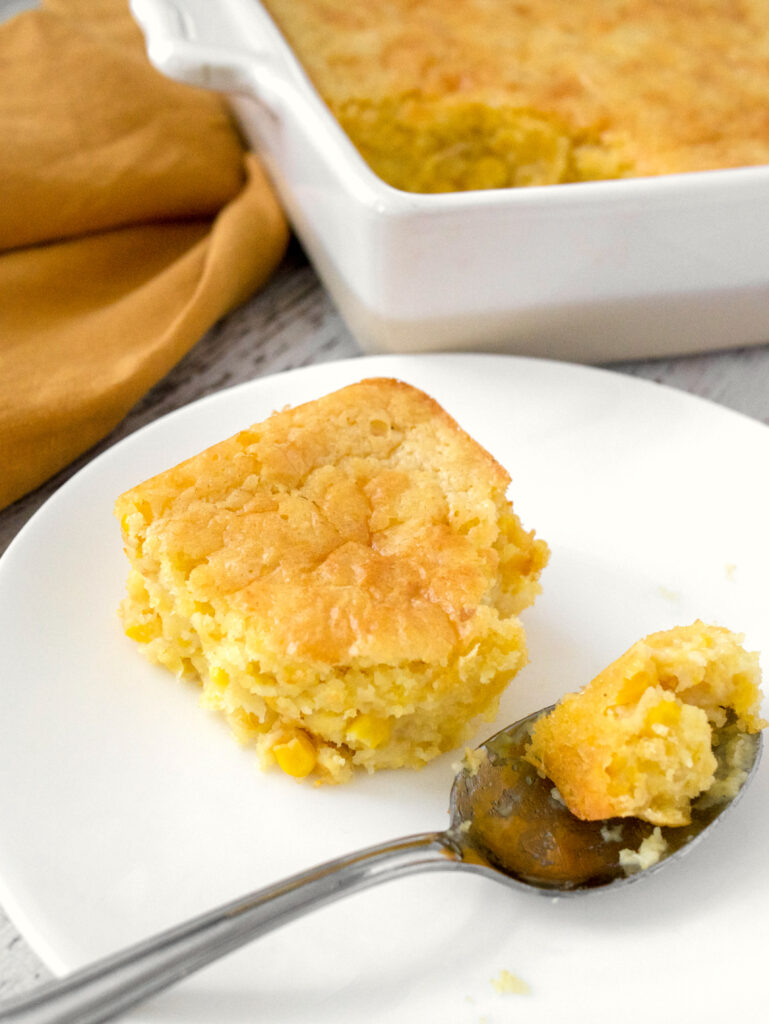 Serve this alongside easy Crockpot Sweet Chili and you'll have a meal that your family will love!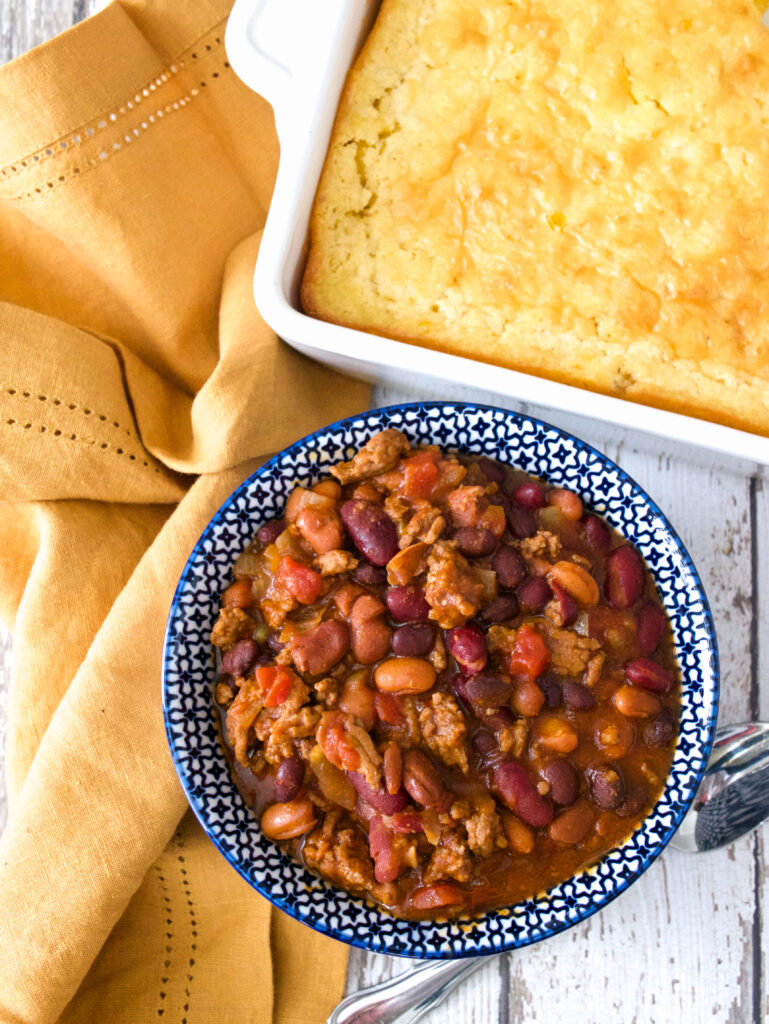 Ingredients
1/4 cup butter, melted

15 oz can creamed corn, undrained

15 oz can corn, drained

1 cup sour cream

8.5 oz box Jiffy Cornbread Mix
Instructions
1
Preheat oven to 350 degrees.
2
In a medium bowl, combine melted butter, creamed corn, corn, and sour cream.
4
Add cornbread mix and whisk until completely combined.
5
Pour and spread evenly into a greased 8x8 baking dish.
Notes
1. Recipe can be doubled in a 9x13 inch baking dish, just increase bake time by about 10-15 minutes or until middle is set. 2. You can add 1-3 eggs to make this a little more like traditional cornbread and not so "pudding-like." 3. A lot of recipes for this dish, call for 1/2 cup of butter. I like 1/4 of a cup, but you can up it to 1/2 cup if you prefer. 4. This recipe can be customized by adding in additional ingredients like- shredded cheese, diced chilies, diced bacon, etc.