There's nothing like homemade buttermilk syrup! It makes any breakfast so much more scrumptious and delicious. The best part is that this recipe is so fast and easy to whip up and I always have the ingredients on hand.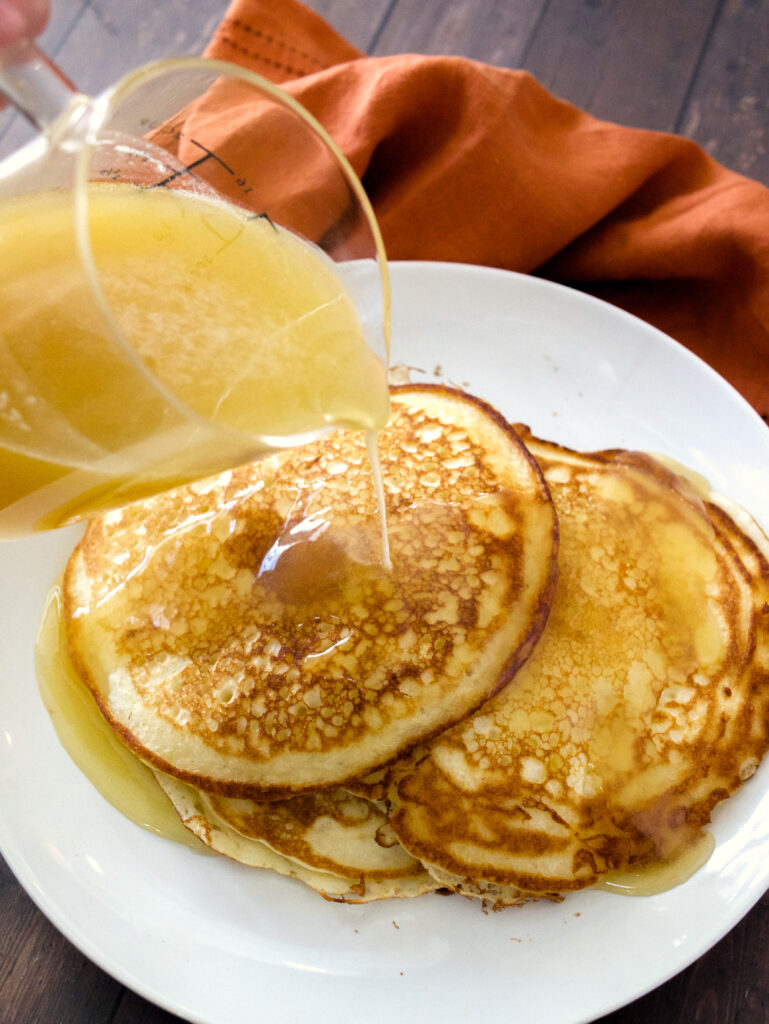 We have a tradition at our house, every Saturday morning, Tyler makes everyone a really yummy breakfast. And about once or twice a month, I'll make this homemade buttermilk syrup to make breakfast even more delish! It's my family's favorite!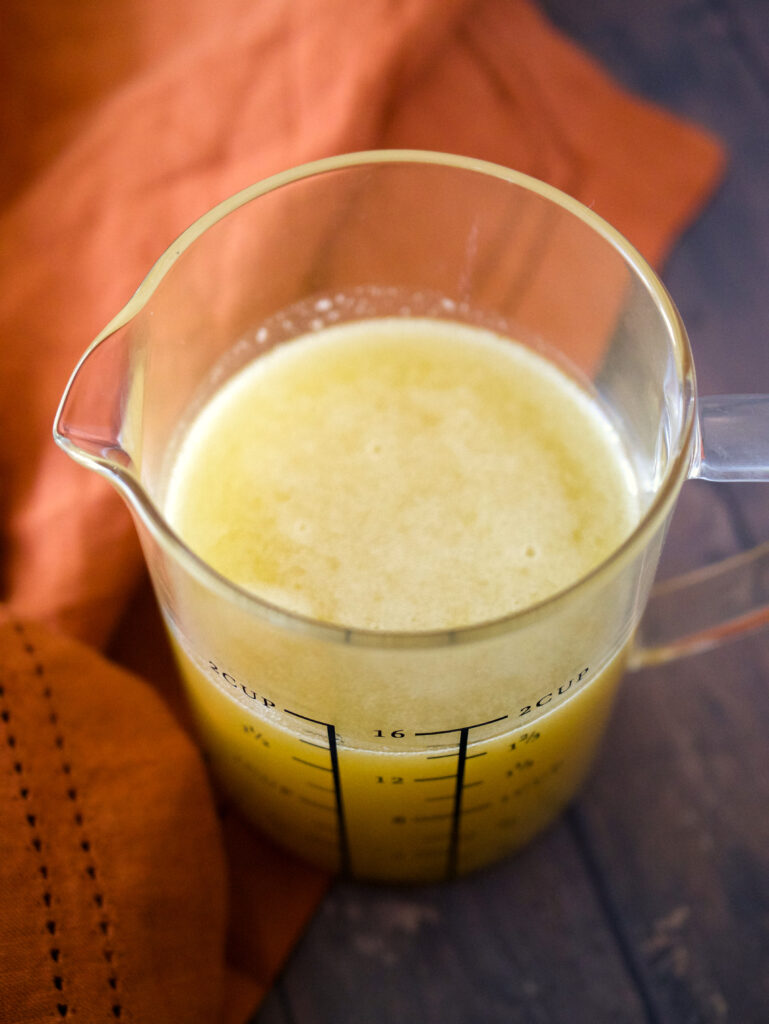 Ingredients
2/3 cup milk

2 teaspoons vinegar (SEE NOTES BELOW FOR BUTTERMILK SUBSTITUTES)

1/2 cup butter

1 1/4 cups sugar

1 Tablespoon light corn syrup

1 teaspoon baking soda

1 teaspoon vanilla
Instructions
1
Measure milk out in a glass measuring cup. Add vinegar and stir. Set aside.
2
In a medium pot, melt butter over low to medium-low.
3
When butter is melted, whisk in sugar and corn syrup.
4
Add milk mixture and whisk until combined.
5
Bring to a boil over medium heat, stirring frequently but not continuously.
6
Boil for 2 minutes, whisking about every 15-20 seconds.
8
Add soda and vanilla. Whisk together until combined.
Notes
BUTTERMILK SUBSTITUTES: 1- You can use real buttermilk. 2- You can use lemon juice instead of vinegar. 3- You can use powdered buttermilk. Just make sure to mix the powder with the sugar before you add it to the pot to avoid lumps then add the water when the recipe says to add the milk mixture. STORAGE: Leftover syrup can be stored in the fridge for a few days, then heated in the microwave to reuse.