This recipe is my current obsession and my favorite side to make for dinner! It's so fresh and flavorful and best of all, super easy to make. Click on the video below to watch me make it!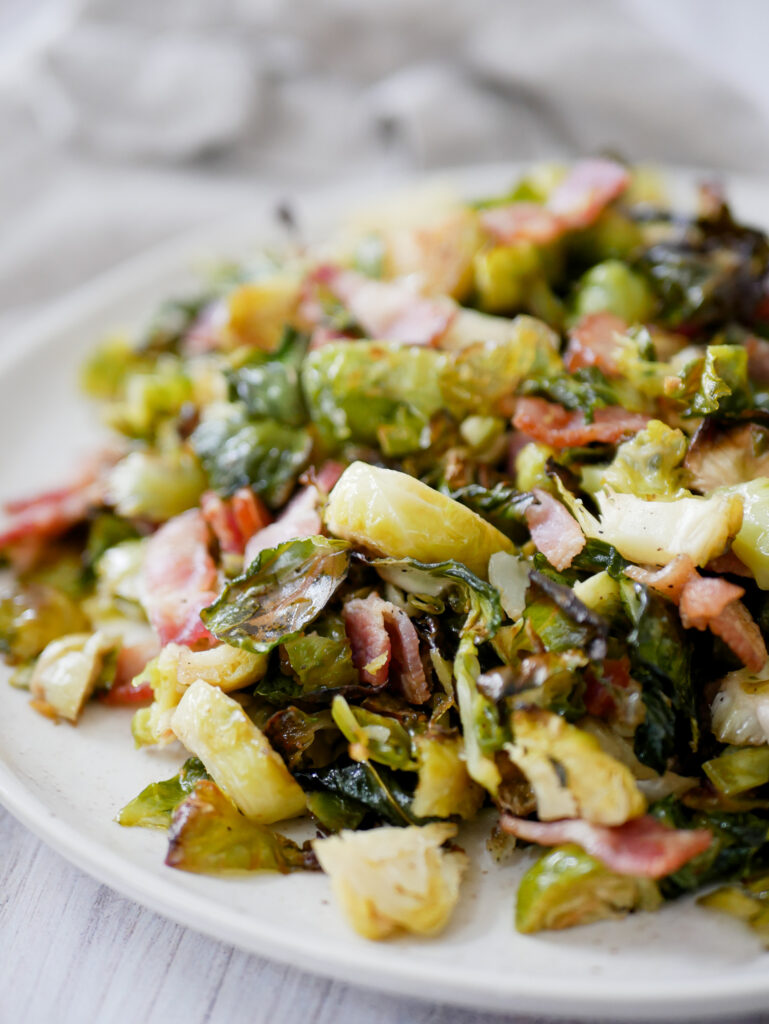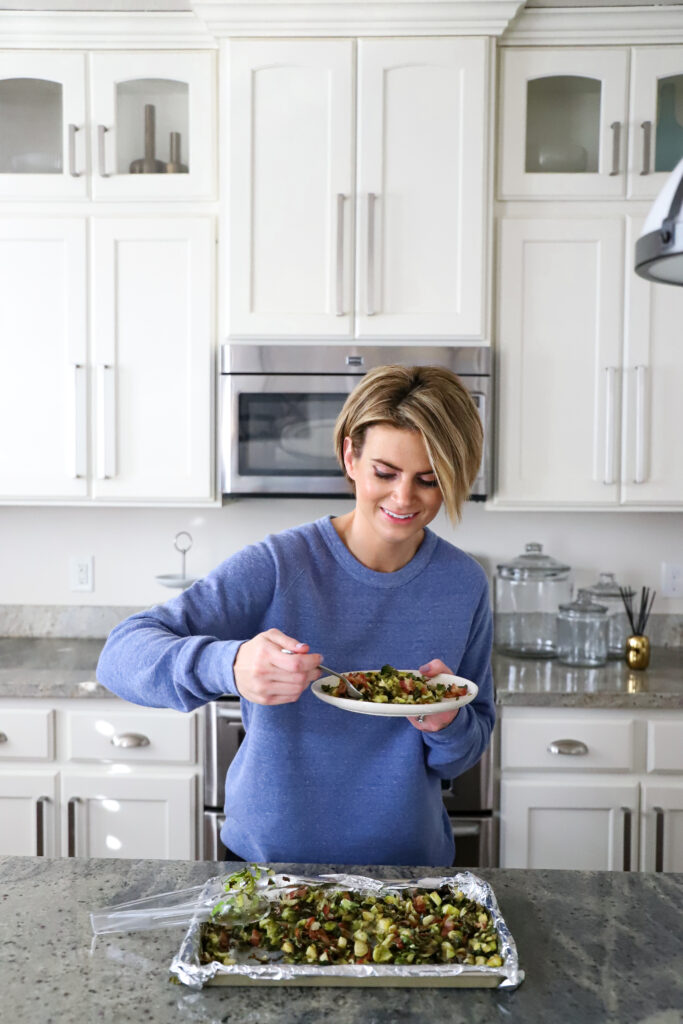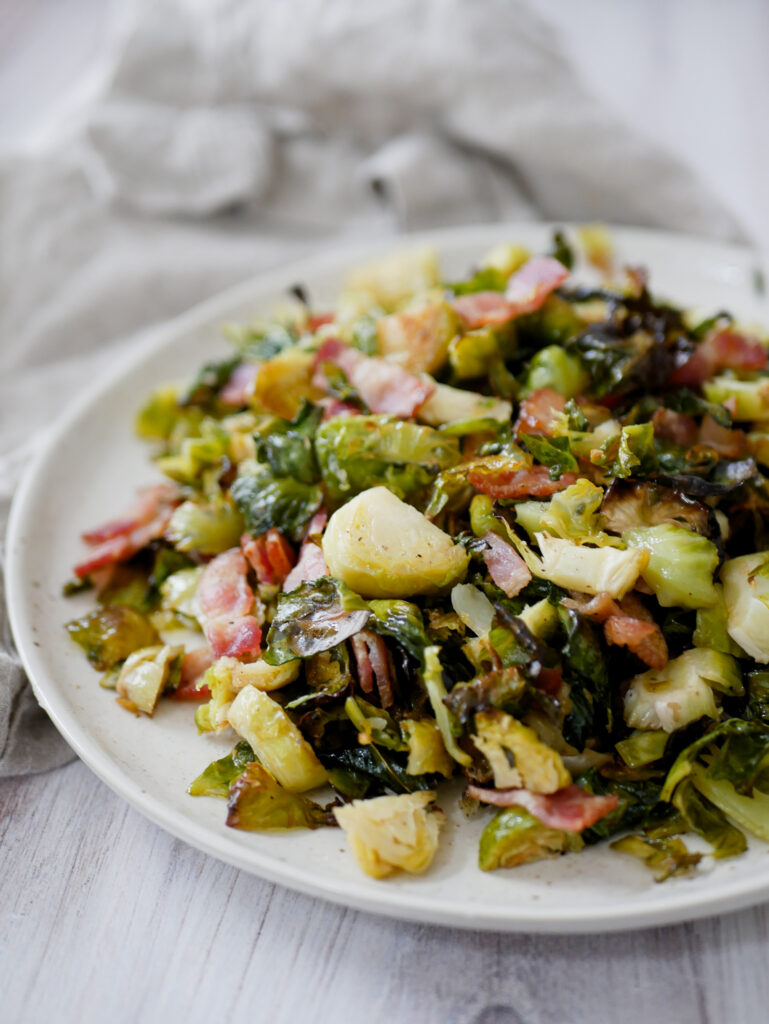 Roasted Shredded Brussels Sprouts and Bacon
Ingredients
1 lb fresh Brussels sprouts

2-3 Tablespoons olive oil

1 teaspoon sea salt flakes or kosher salt

1/8 teaspoon pepper

6 slices almost fully cooked bacon
Instructions
1
Preheat oven to 425 degrees. Line a baking sheet with foil. (I like using a 1/4 sheet pan.)
2
Chop stem end off of Brussels sprouts and discard. Slice Brussels sprouts into 1/4 inch thick slices. Place on foil lined baking sheet.
3
Drizzle olive oil over Brussels sprouts and toss together.
4
Sprinkle salt and pepper over Brussels sprouts and toss together.
5
Bake 15 minutes. Remove from oven and toss and turn Brussels sprouts over. Return to oven and bake 8 more minutes.
6
In the meantime, chop bacon into 1/2 inch thick slices.
7
Remove Brussels sprouts from the oven after the 8 minutes. Add the bacon to roasted Brussels sprouts and toss together.
8
Bake an additional 8 minutes. Serve warm.