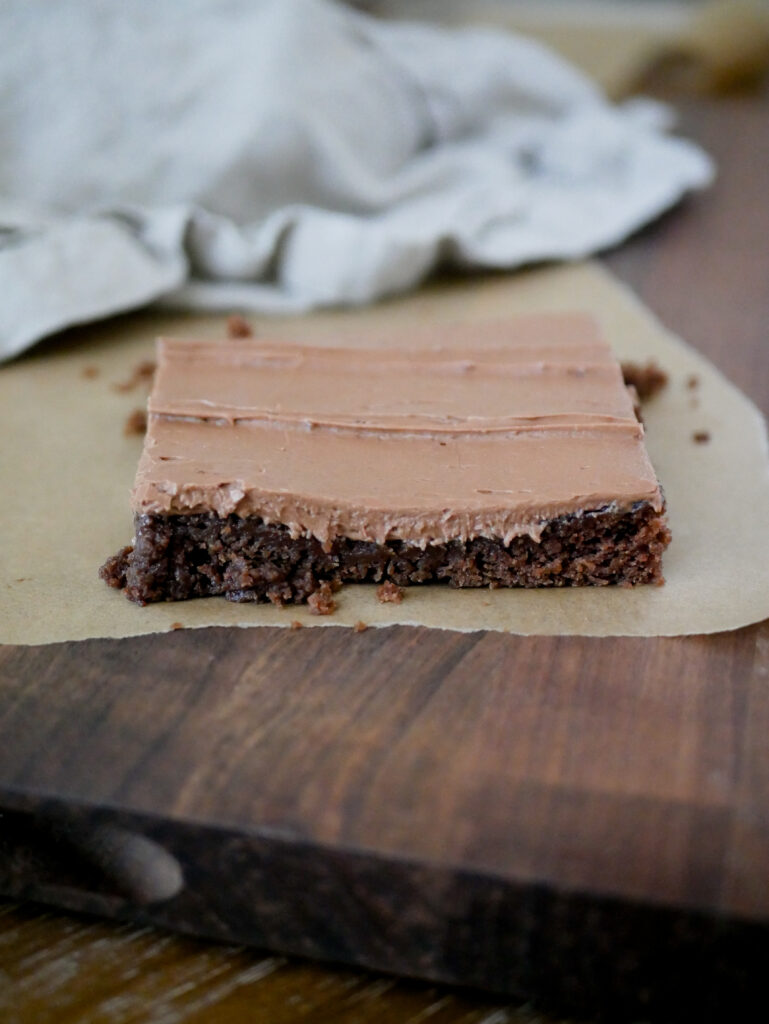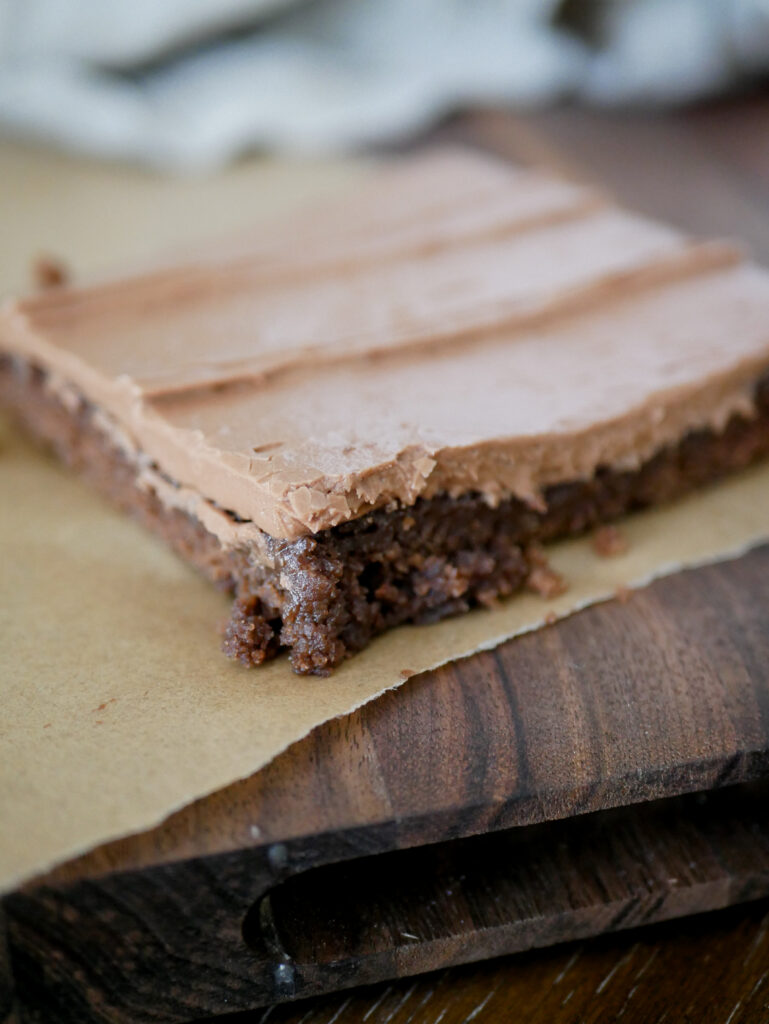 Ingredients
2 cups flour

2 cups sugar

1 teaspoon baking soda

1/2 teaspoon salt

1/2 cup milk

1 Tablespoon vinegar OR lemon juice

1 cup water

1 cup butter (2 sticks)

1/4 cup cocoa powder

2 teaspoons vanilla

2 eggs

CHOCOLATE FROSTING

1/2 cup butter, softened

1/4 cup cocoa powder

4-5 cups powdered sugar

1/4-1/2 cup milk

1 teaspoon vanilla
Instructions
1
Preheat oven to 350 degrees.
2
In a large bowl, combine flour, sugar, baking soda, and salt. Whisk together. Set aside.
3
Measure out milk in a liquid measuring cup. Add vinegar OR lemon juice and stir together. Set aside.
4
In a small saucepan, combine water, butter, and cocoa powder. Whisk over medium-high heat until butter is melted.
5
Bring to a boil and then pour over flour mixture. Whisk together just until combined.
6
Add milk mixture, vanilla, and eggs. Whisk just until combined.
7
Spray a jelly roll pan (13x18 half sheet pan) with non-stick cooking spray. Spread cake batter into pan. Bake 15-18 minutes. DO NOT OVER BAKE! The key to this recipe is to not over bake the cake. I take it out of the oven when an inserted toothpick comes out somewhat clean but not completely dry.
8
Cool completely then frost with chocolate frosting.
10
In a large bowl, combine softened butter and cocoa powder. Mix until combined.
11
Add powdered sugar, starting with 4. cups. Mix until combined.
12
Add milk, starting with 1/4 cup, and vanilla. Mix until combined.
13
Add a little more powdered sugar or milk until you get the desired consistency.
Notes
Just a reminder, do not over bake this cake. I've had this cake when it's over baked and it's dry and not great. When baked just enough, or maybe even "underbaked" just a little bit, this is the best cake ever!!!