It's not Thanksgiving without the Sweet Potato Casserole! This is, and always has been, my favorite thing to make and eat on Thanksgiving. It's a side dish but tastes like a dessert, it's so scrumptious! This is the recipe my grandma used to always make, and she passed it down to us. I love having this recipe as part of our Thanksgiving tradition.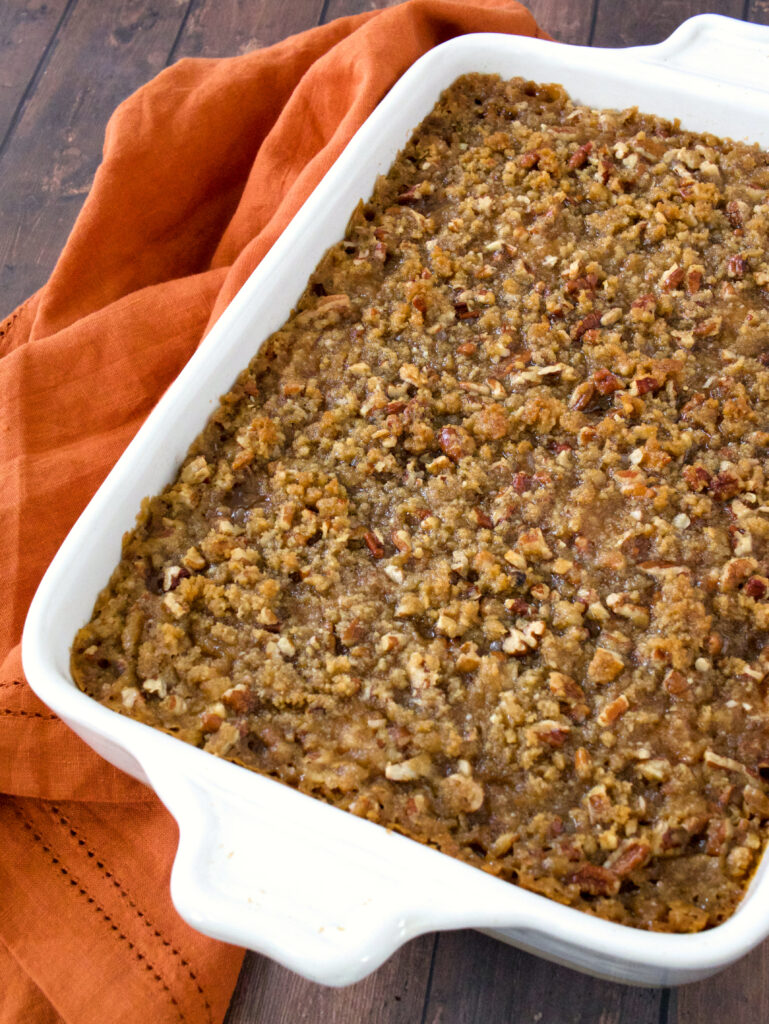 When I was younger, I did not like the nuts on this casserole. I volunteered to make this each year so that I could make half of it with nuts, and half of it without nuts. Now that I'm older, I love the nuts! Some of my kids don't like them so I still make it, half with nuts and half without. If you have nut allergies or are not a nut fan, you can totally leave them out. This dish is fantastic either way!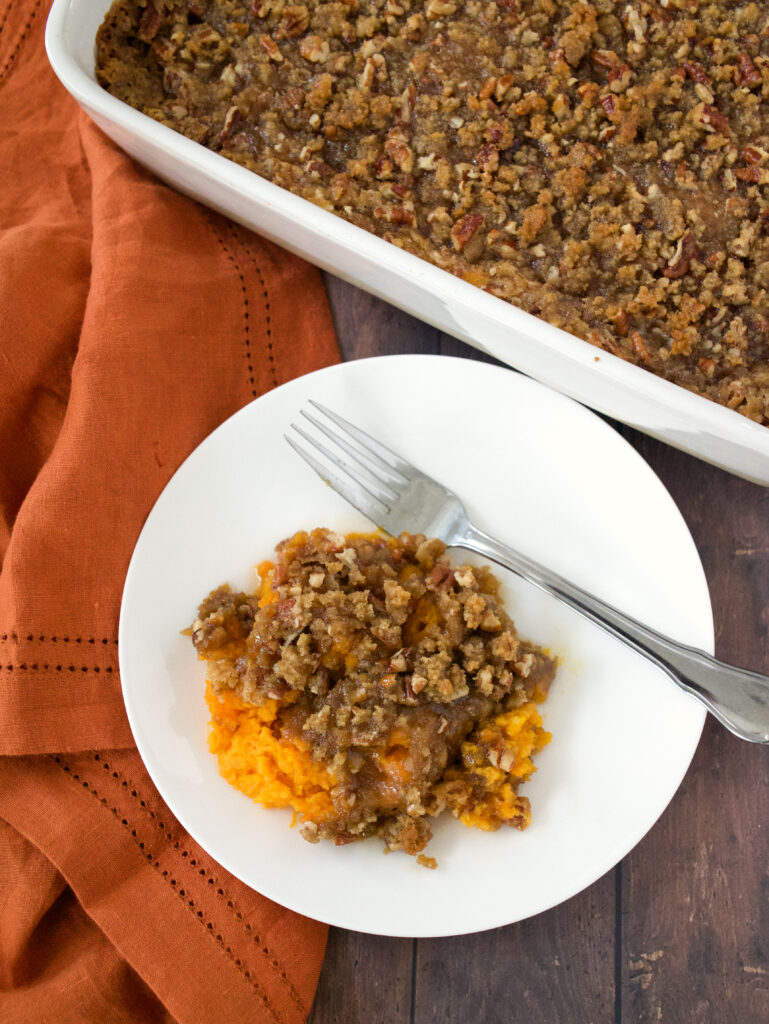 There are no marshmallows allowed on our Thanksgiving table! So if the marshmallow sweet potatoes are part of your Thanksgiving menu, give this recipe a try, I promise you'll love it!
Ingredients
3 lbs sweet potatoes (yams- the orange ones)

3 eggs

6 Tablespoons butter, softened

3/4 cup heavy cream

1 cup + 2 Tablespoons sugar

2 teaspoons vanilla

1/2 teaspoon nutmeg

TOPPING

1/2 cup butter, melted

1 1/2 cups brown sugar

1/2 cup flour

1 1/2 cups chopped pecans (optional)
Instructions
1
1. Peel sweet potatoes. Dice into 1 inch cubes. Boil until potatoes are fork tender, about 10-15 minutes.
2
2. Drain sweet potatoes. Using a potato masher, mash well so that there are no big chunks.
3
3. Add eggs, softened butter, cream, sugar, vanilla, and nutmeg. Beat until completely combined.
4
4. Pour into a 9x13 inch baking dish.
5
5. In a medium bowl, combine all topping ingredients. Sprinkle evenly over the sweet potato mixture.
6
6. Bake for 35-40 minutes at 350 degrees.
Notes
This can be prepared a day ahead and refrigerated for baking the next day. Bake for about an additional 5 minutes if baking from cold.