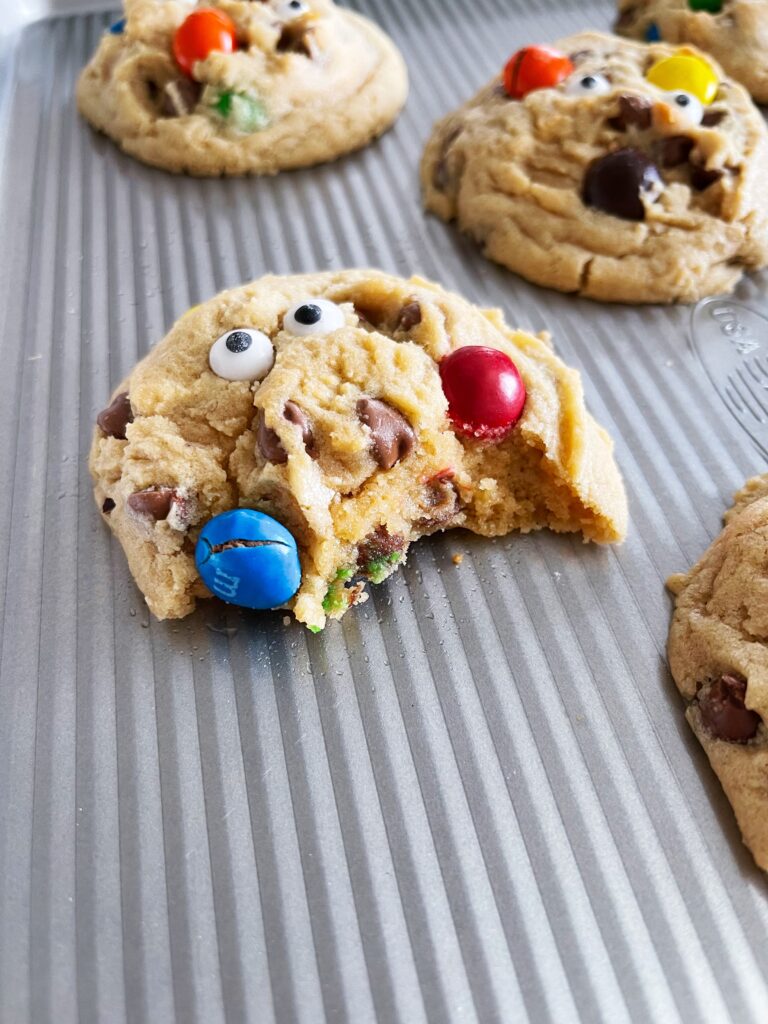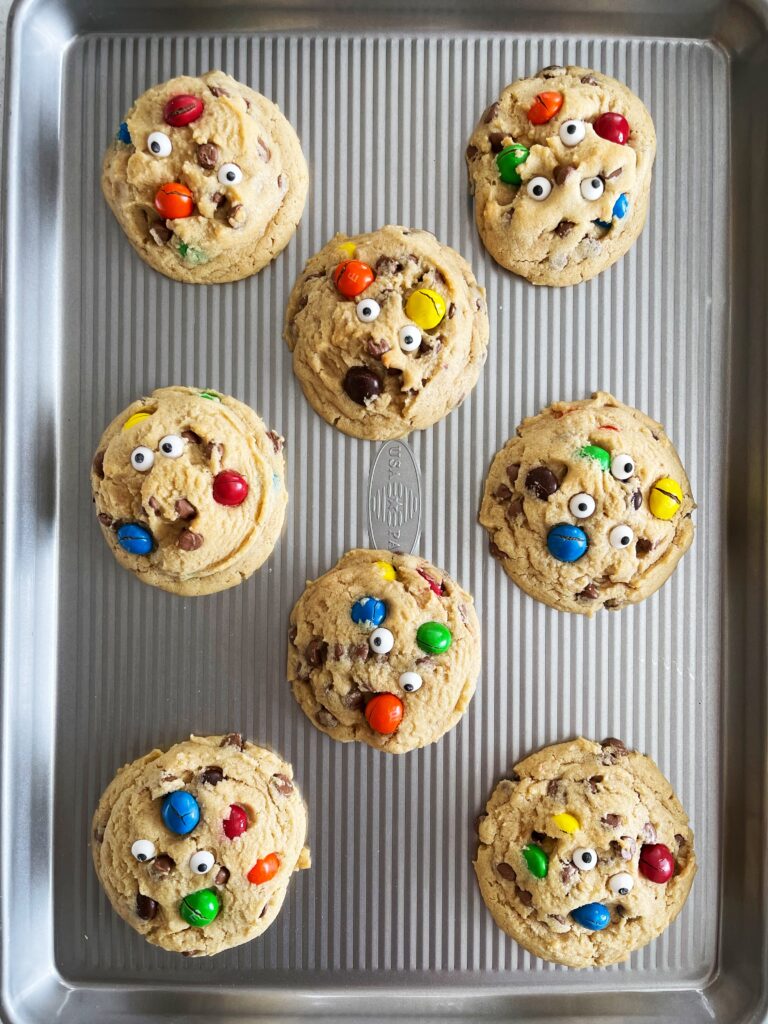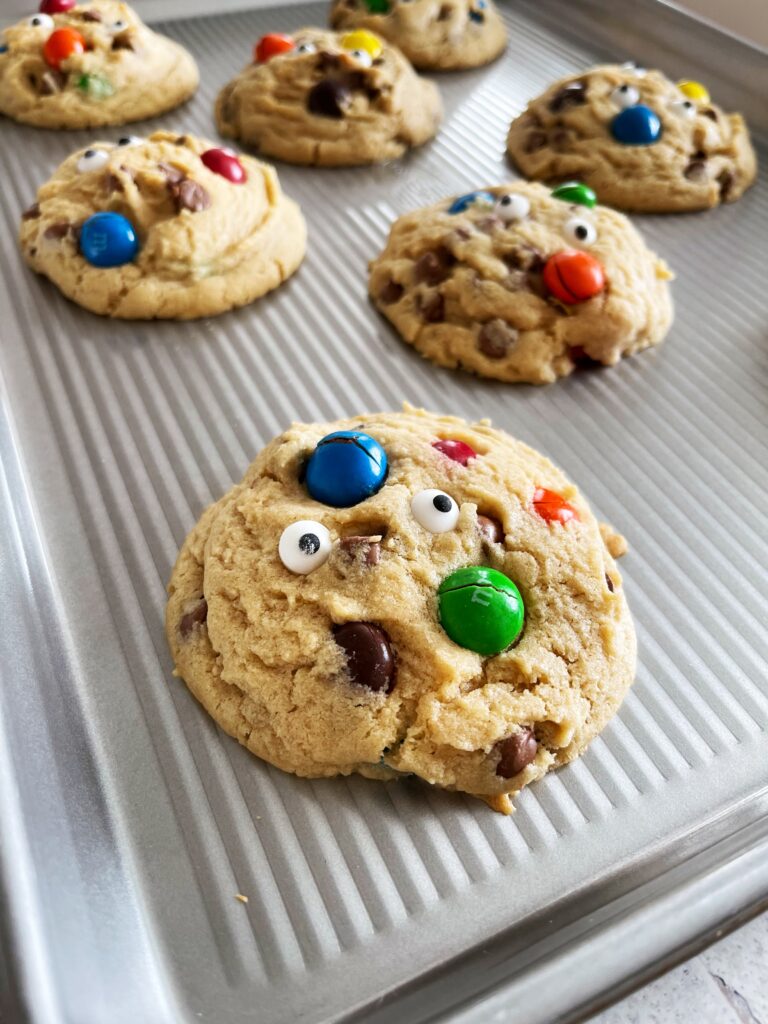 Peanut Butter Monster Cookies
Ingredients
1 cup cold butter

3/4 cup sugar

3/4 cup brown sugar

2 large eggs

2 teaspoons vanilla

1/2 cup creamy peanut butter

3 cups flour

1 teaspoon baking soda

1/2 teaspoon salt

1 cup milk chocolate chips

1 cup Peanut Butter M&Ms + plus more for topping cookies

eye sprinkles (optional)
Instructions
1
Preheat oven to 375 degrees.
2
Beat cold butter in a stand mixer for 1 minute.
3
Add sugar and brown sugar. Cream together for 2 minutes, scraping down the sides and bottom of the bowl halfway through.
4
Add eggs, vanilla, and peanut butter. Beat together until combined. Scrape down the sides and bottom of the bowl as needed.
5
Add flour, baking soda, and salt. Mix together just until combined, do not over mix.
6
Stir in chocolate chips and peanut butter M&Ms.
7
Set out 2, double-stacked cookie sheets. (So 4 cookie sheets total. See note below.)
8
Scoop cookies out with 2.66oz (or 1/3 cup) cookie scoop. Evenly place 10 cookies on both cookie sheets. (See note below.)
9
Stick 2-3 Peanut Butter M&Ms and eyeball sprinkles onto the tops of each cookie.
10
Bake for 12-14 minutes. Cookies should be a little firm to the touch but still soft. Do not let them turn golden.
11
Cookies should be soft so let them cool on the cookie sheets.
12
Store in an airtight container.
Notes
DOUBLE STACKED BAKING SHEETS- Baking cookies on a double stacked cookie sheet prevents the bottoms of the cookies from over baking and getting hard, it helps keeps them nice and soft. COOKIE SCOOP SIZE AND BAKE TIME- This recipe makes 20 large cookies. You can use a different size cookie scoop, you will just need to adjust the baking time. The bake time provided is for these larger cookies. Decrease the time to probably about 8-10 minutes for regular size cookies. Cookies are done when they are just firm to the touch. I like to take them out before they start to turn golden on the tops and edges.