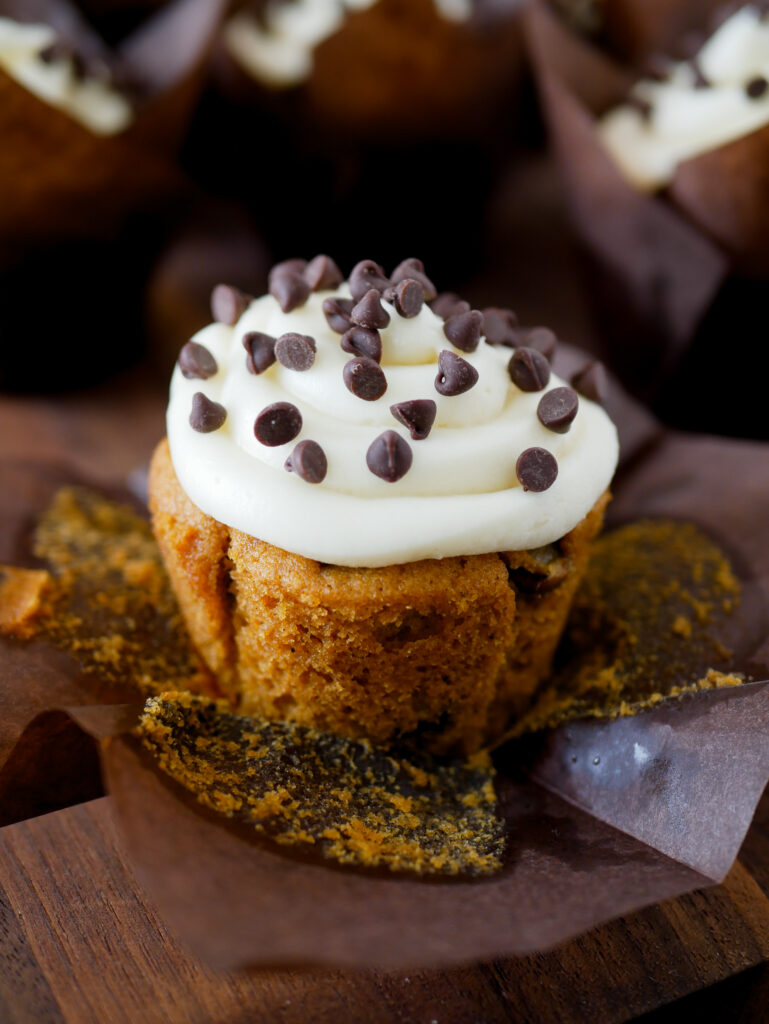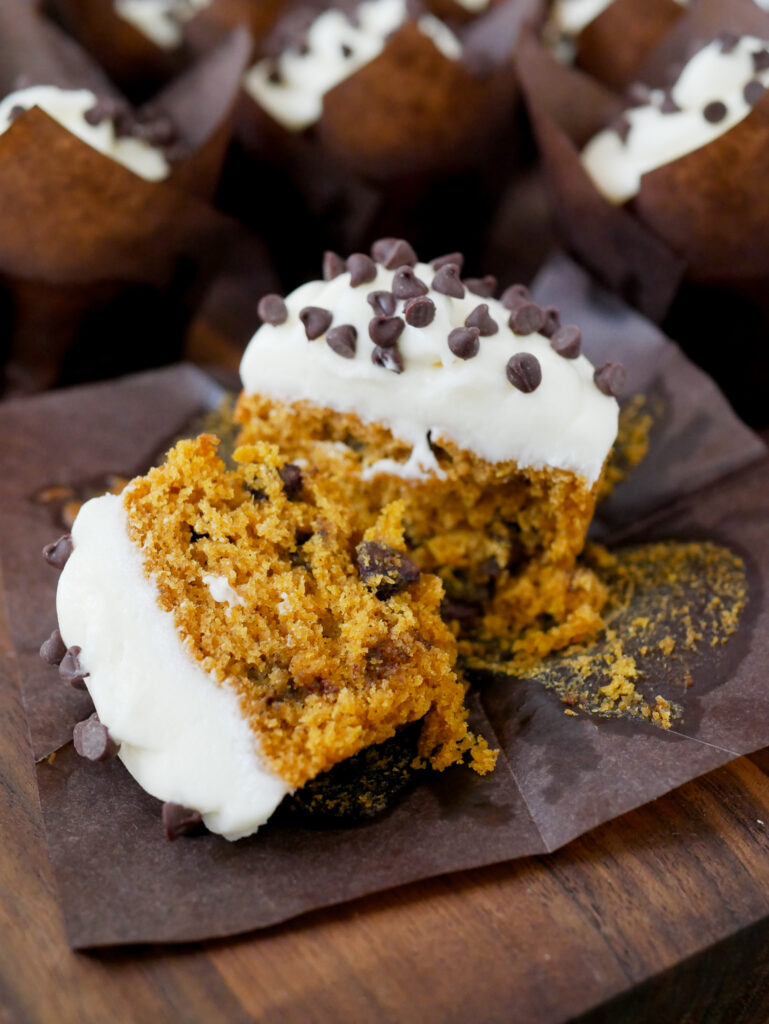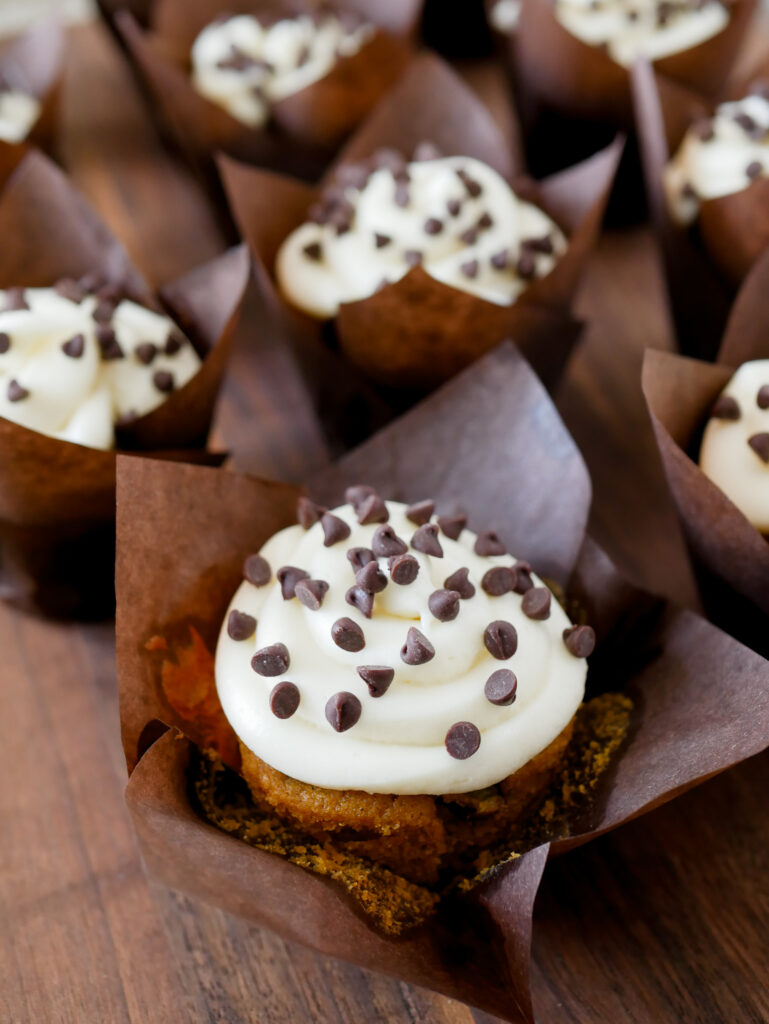 Pumpkin Chocolate Chip Cupcakes with Cream Cheese Frosting
Ingredients
1 cup butter, softened (almost melted but not melted)

15 oz can pumpkin puree

4 eggs

1 teaspoon vanilla

1 cup sugar

1 cup brown sugar

2 cups flour

1 teaspoon baking soda

1 teaspoon baking powder

1 teaspoon cinnamon

1/2 teaspoon salt

1/2 teaspoon ground ginger

1/4 teaspoon nutmeg

1/4 teaspoon ground cloves

1 1/2 cup chocolate chips (I like to do 3/4 cup semi-sweet and 3/4 cup milk chocolate chips)

CREAM CHEESE FROSTING

8 oz cream cheese, softened

1/2 cup butter, softened

2 teaspoons vanilla

4 cups powdered sugar

(SEE NOTE BELOW)

mini chocolate chips for sprinkling on top
Instructions
1
Preheat oven to 350 degrees. Line 24 cupcakes with cupcake liners.
2
In a large bowl, whisk softened butter until creamy. Add pumpkin puree and whisk until combined.
3
Add eggs and 1 teaspoon vanilla. Whisk until combined.
4
Add sugar and brown sugar. Whisk until combined.
5
Add flour, baking soda, baking powder, cinnamon, salt, ginger, nutmeg, and cloves. Whisk until combined.
6
Gently stir in chocolate chips.
7
Divide batter between cupcake liners. (It should be about 1/3 cup or a heaping 1/3 cup of batter per cupcake.)
8
Bake cupcakes for about 24-28 minutes or until the tops of the cupcakes fill a little firm and bounce back when you touch them.
9
Remove to cooling racks immediately. Cool completely.
10
In the meantime, make frosting by creaming cream cheese and butter together.
11
Add vanilla and powdered sugar. Beat until smooth and creamy. Frosting should be stiff but still soft. If needed, add a little milk or powdered sugar until you get the right consistency.
12
Pipe frosting onto completely cooled cupcakes. Sprinkle the tops with mini chocolate chips.
Notes
This frosting recipe makes just enough frosting for all 24 cupcakes, if you prefer cupcakes with a moderate amount of frosting. If you prefer more frosting, then I recommend making a 1 1/2 batch of frosting or you could even double it.