I found this recipe in my mom's collection of recipes years ago and it immediately piqued my interest. I knew I had to make it! My mom got this recipe from her mom, and my grandma used to make it all of the time back in the 1970s. My mom loved this bread growing up, and now I make it for my family and we love it too!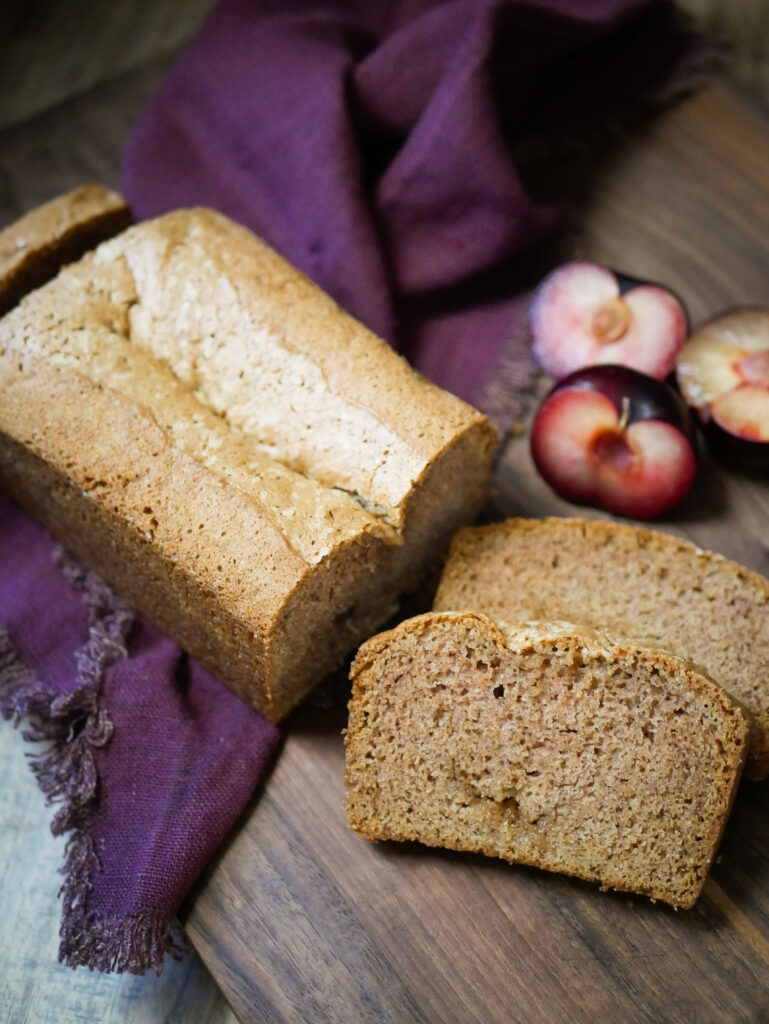 This bread is so delectably moist and delicious. Whenever plums are in season, you better bet you'll find me making this recipe. Plums are in season from summer through early fall, so right now is the perfect time to make this bread!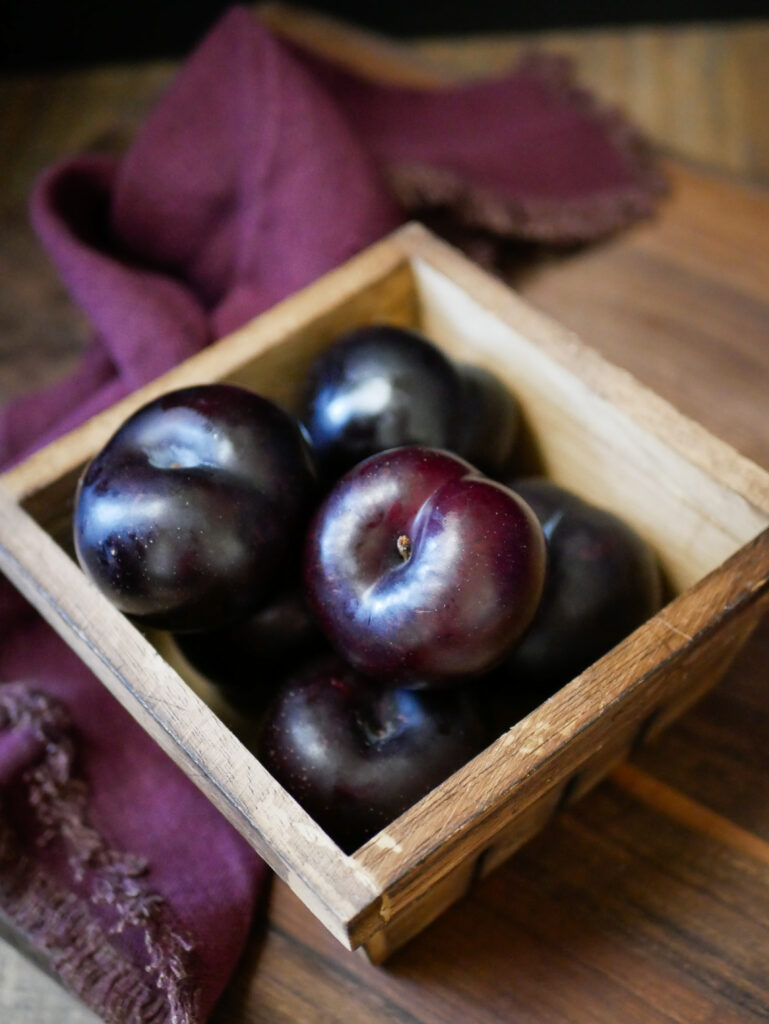 When choosing a plum, hold it in the palm of your hand, it should feel heavy. Make sure to choose ones that aren't too squishy and overripe. A ripe plum should be firm but have some give when you lightly squeeze it.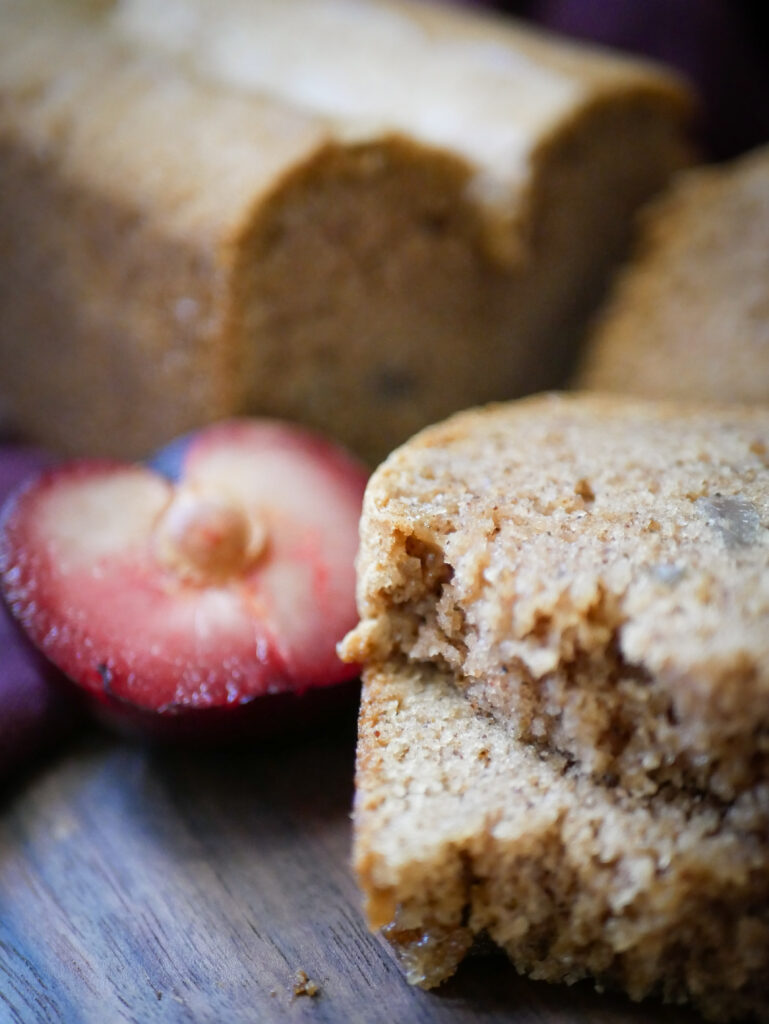 Ingredients
2 cups peeled, diced plums

4 cups flour

3 cups sugar

2 1/2 teaspoons baking soda

2 teaspoons salt

2 teaspoons nutmeg

2 teaspoons cinnamon

1 teaspoon ground cloves

6 eggs

1 cup vegetable oil

1 cup nuts (optional)

2 teaspoons vanilla

2 Tablespoons coarse sanding sugar
Instructions
1
Fill a sauce pan with water and bring to a boil. Slice a small X in the skin on the bottom of each plum. Make each slice about 1 inch long.
2
Boil the plums for 45 seconds. Carefully remove from water and immediately submerge plums in ice water. Let plums sit in the ice water for 5 minutes. (Save boiling water to be used once plums are peeled.)
3
Remove plums from ice water and peel skin off starting at the X.
4
Dice plums. Bring saucepan of water back to a boil.
5
Add diced plums to boiling water. Immediately turn off heat and cover. Let sit covered for 2 hours.
6
Drain plums and preheat oven to 325 degrees.
8
Mix together dry ingredients.
10
Add plums, nuts, and vanilla. Mix on medium speed for 2 minutes.
11
Divide batter between bread pans. Sprinkle each top with 1 Tablespoon coarse sugar.
12
Bake 1 hour or until bread is firm in the middle.
Notes
Make sure to read through the entire recipe before starting. This recipe is really easy to make, but will be even easier if you understand the flow before you get started. *Regular sugar can be substituted for the coarse sanding sugar if you don't have any on hand.*